Luxury Car Rental in Monaco
The principality of Monaco is a small charming and glamour country, located in the centre of the Mediterranean Europe and home to luxury casinos, 2 famous harbours, exquisite hotels, legendary nightclubs, elegant and fine restaurants. There's no bettere way than renting a luxury car in Monaco to be in line with its glamourous spirit.
We are the only luxury platform that allows online booking
Exclusive provider
Rated 4.8/5.0
Booking with us is hassle-free.
1.CHOOSE
Perform a search and choose between the actual cars available. What you see is what you get, no surprises.
2.RESERVE
Book the car you want and in case of early booking you are free to change your mind until three days before the rental starts and you will get a full refund.
3.ENJOY
The Service Provider will contact you to make the fine tuning of the delivery details. The car will be impeccably delivered to your location on the date and time requested.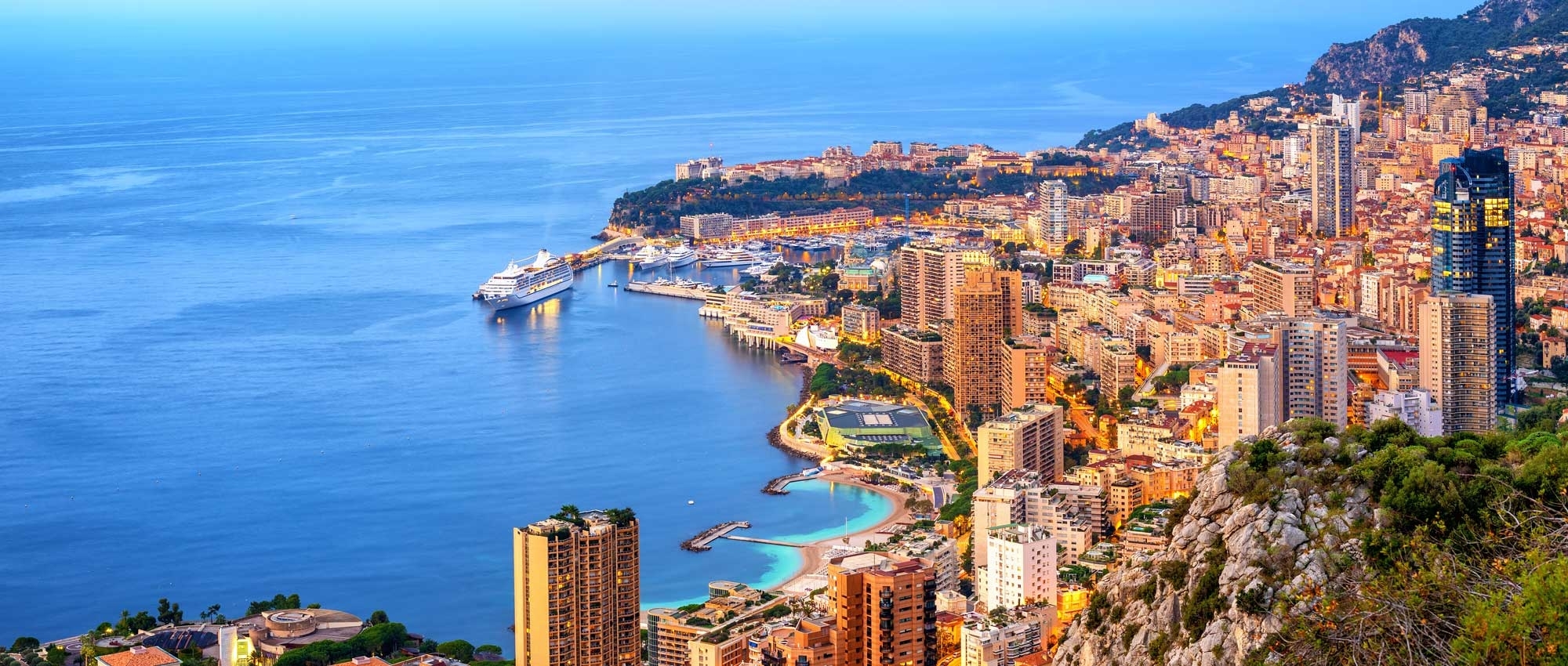 Hire luxury car in Monaco
The principality is the ideal destination for any enthusiast car, in fact it hosts every May the renowned and exciting Grand Prix motor race through Monaco's narrow streets and famous tunnel. Ayrton Senna won the race 6 times. Renting a luxury car in Monaco is a must if you want to add a touch of elegance and glamour to your journey; spend your time to get around Monaco, reaching France or Italy and discover this jewel located in a unique setting on France's Mediterranean coastline. It is very popular in fact to hire a luxury car to visit the surrounding sites thanks to the easy access roads connecting Monaco to Italy and France. The funny thing is that you could have breakfast in Monaco, lunch in France and dinner in Italy. Which other countries give you the opportunity to be in three different sites in one day? Well, you can visit all these sites with prestige car hire in Monaco.
Why luxury Car Rental in Monaco?
Among the most famous points of interest of Monaco, there is the Prince's Palace, the sumptuous private residence of the Grimaldi, the royal family that ruled the country since 1297. You can have a tour inside the palace to admire the frescoes, the rooms with the exquisite furniture, the portraits. From the palace you can have a stunning panoramic view of the Port and Monte-Carlo. Don't forget to admire also Rainier's precious private collection of antique cars and the traditional changing of the guard ceremony that attracts thousands of tourists. It worth! Furthermore you can visit the Cathedral dedicated to Saint Nicolas or the renowned Oceanographic Museum, or again the memorable exotic garden that hosts a large variety of rare plants coming from all over the world. There are tons of things to do and to see in Monaco, that will strike your heart! And to explore this amazing place, nothing can be better than luxury car rental in Monaco. Talking about luxury, Monaco is synonymous with luxury and elegance! This wealthy country, the second smallest in the world after the state of Vatican, home to the most millionaires, hosts luxury mega yachts, the high end shopping locations and exquisite restaurants, for all these reasons it is not strange to sit in a restaurant and eat alongside the world's richest. Don't forget that in the principality food is fantastic so you can delight both your eyes and your palate! Even though you are not a lover of casino gaming, don't miss out to visit the legendary casino, admire the wonderful decor and relax into a chic and exclusive atmosphere. Thanks to its weather, its natural beauties, its points of interest, there is no doubt that Monaco should be on your list of must-visit locations. There is a reason why Driverso offers the best supercar hire in Monaco. Well, we know that after a long flight, you need the best luxury car hire in Monaco. Don't worry! Our supercar rental in Monaco is there for you.
Call us for an exotic car rental in Monaco!