Luxury Car Rental in Milan
Excellent
Rent a Luxury Car in Milan
Renting a luxury car in Milan and exploring this captivating city is a fantastic way to experience the stylish and vibrant atmosphere of this iconic Italian location. Hire a luxury car in Milan and start your trip having a breakfast at Pasticceria Marchesi, a historic pastry shop in the city, to enjoy a traditional Italian breakfast with coffee and pastries. Drive to the Duomo di Milano and cruise through the bustling streets of Milan to reach the iconic Gothic cathedral. Park your car nearby and climb to the terrace to take in the breathtaking views of the city. Then drive your exotic car to the adjacent Galleria Vittorio Emanuele II, a stunning shopping mall where you can shop for luxury Italian brands or simply admire the beautiful architecture.
Sedan
Mercedes-benz
Classe S
01073/PRI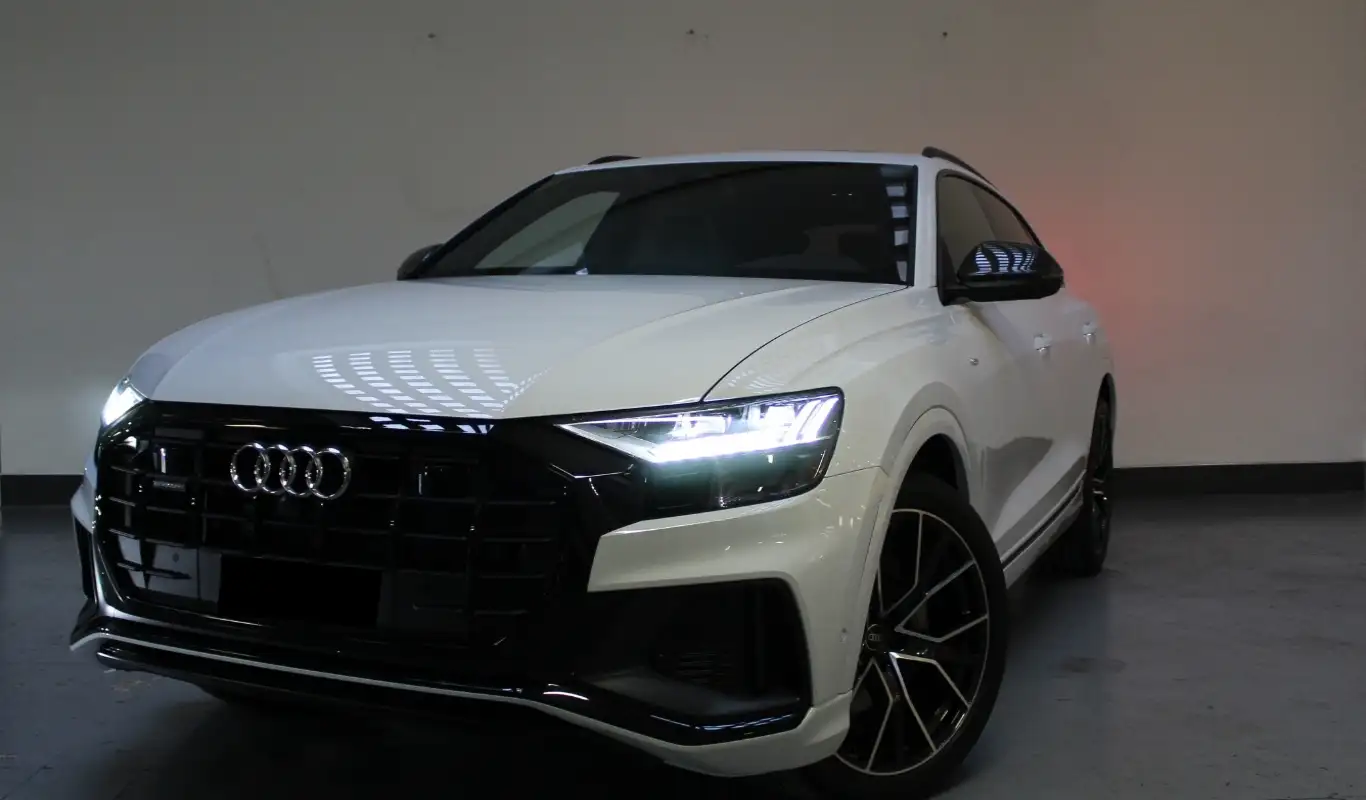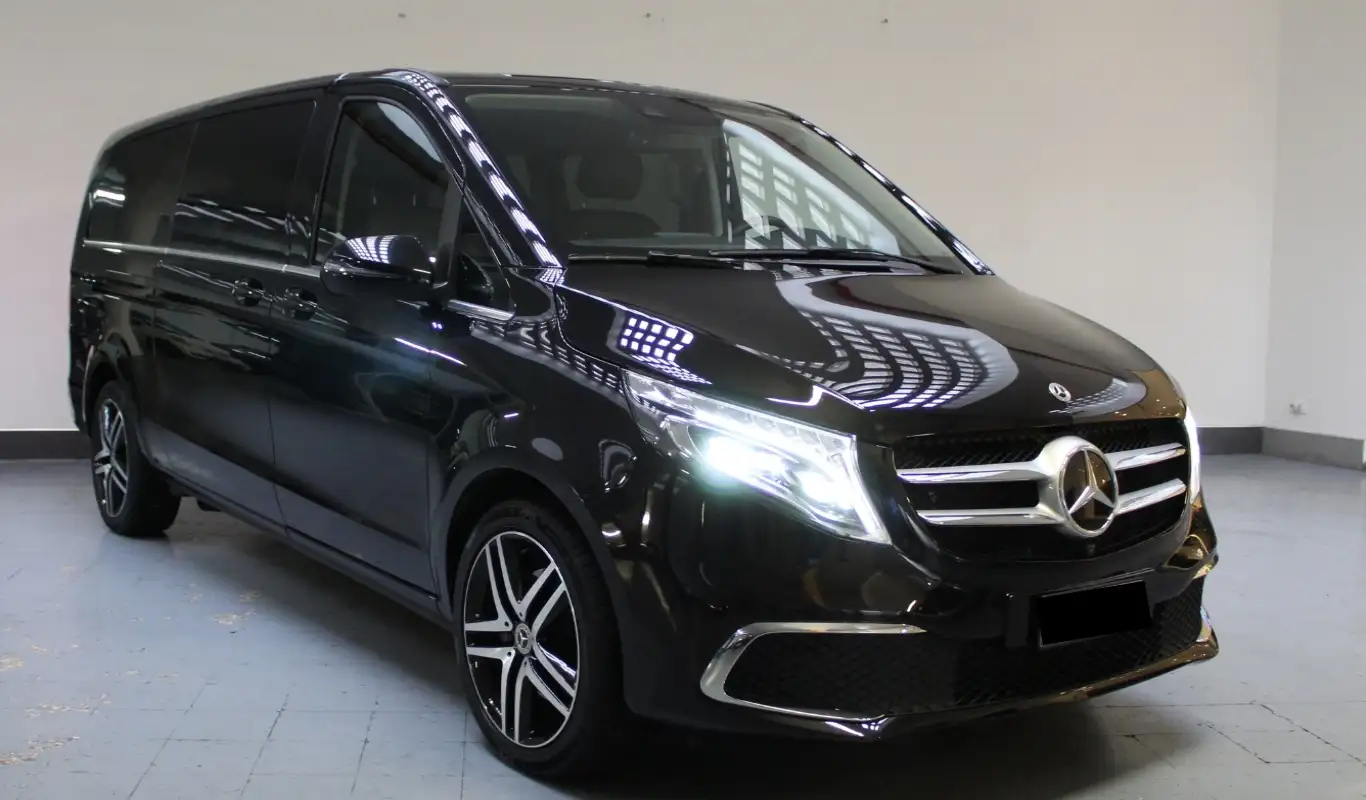 Van
Mercedes-benz
V Class Luxury
00CD8/PRI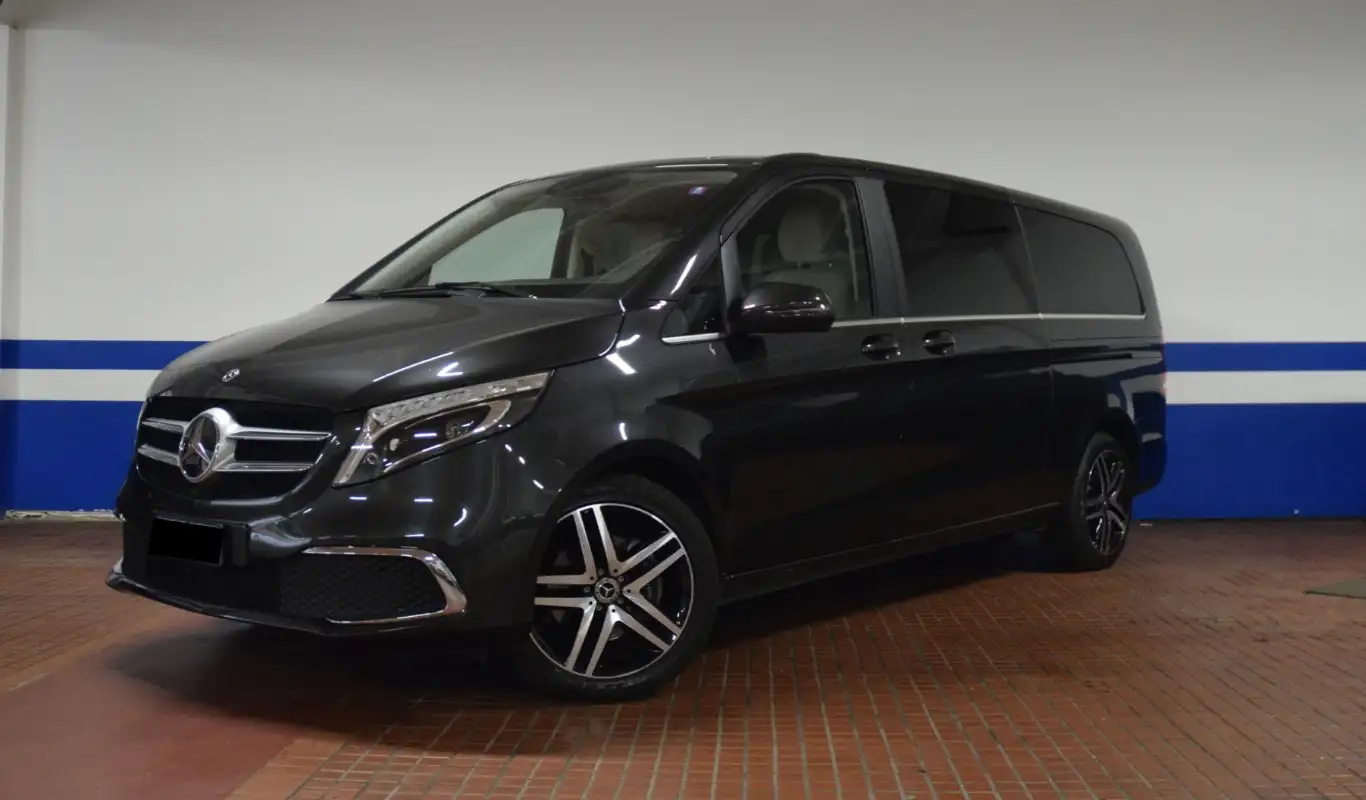 Van
Mercedes-benz
V Class Luxury
00CD9/PRI
Van
Mercedes-benz
V Class Luxury
00ECA/PRI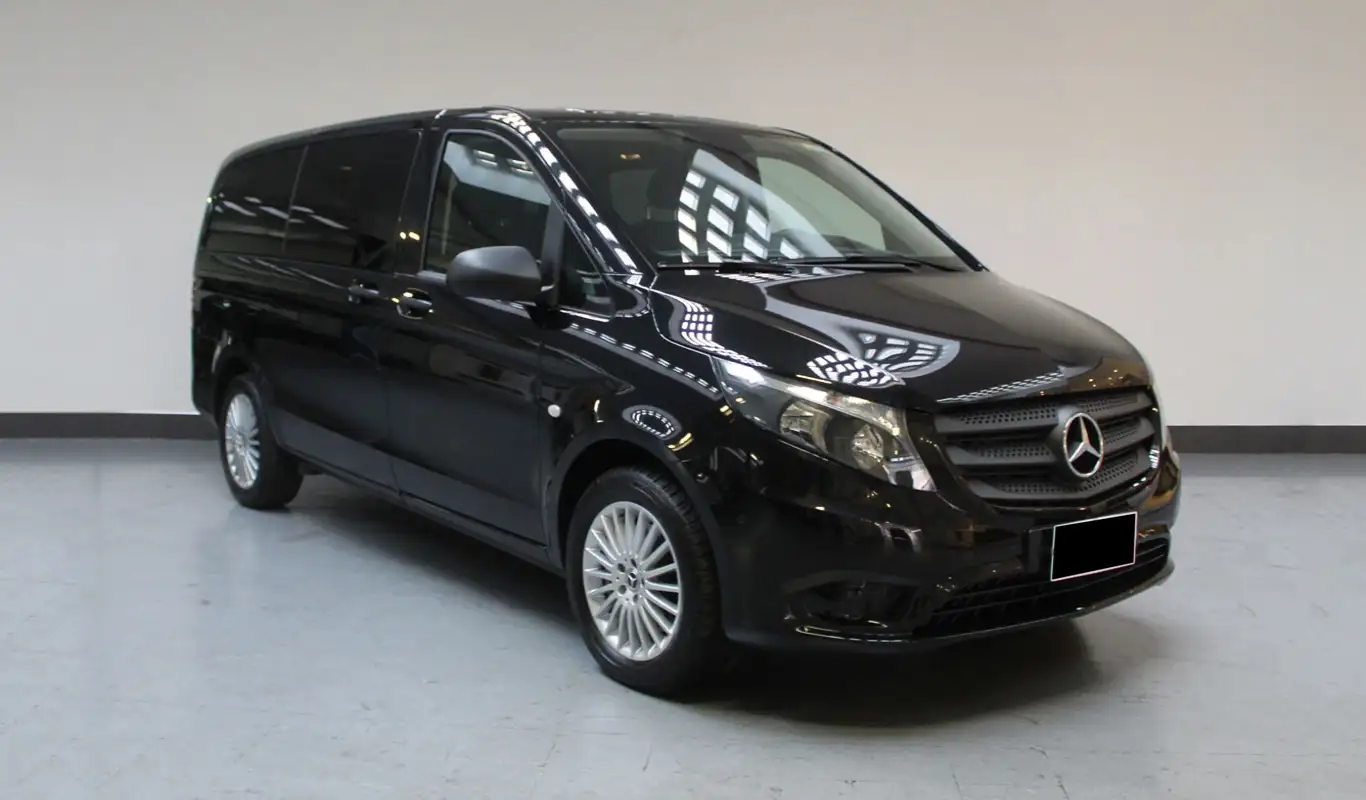 Van
Mercedes-benz
Vito
00CD1/PRI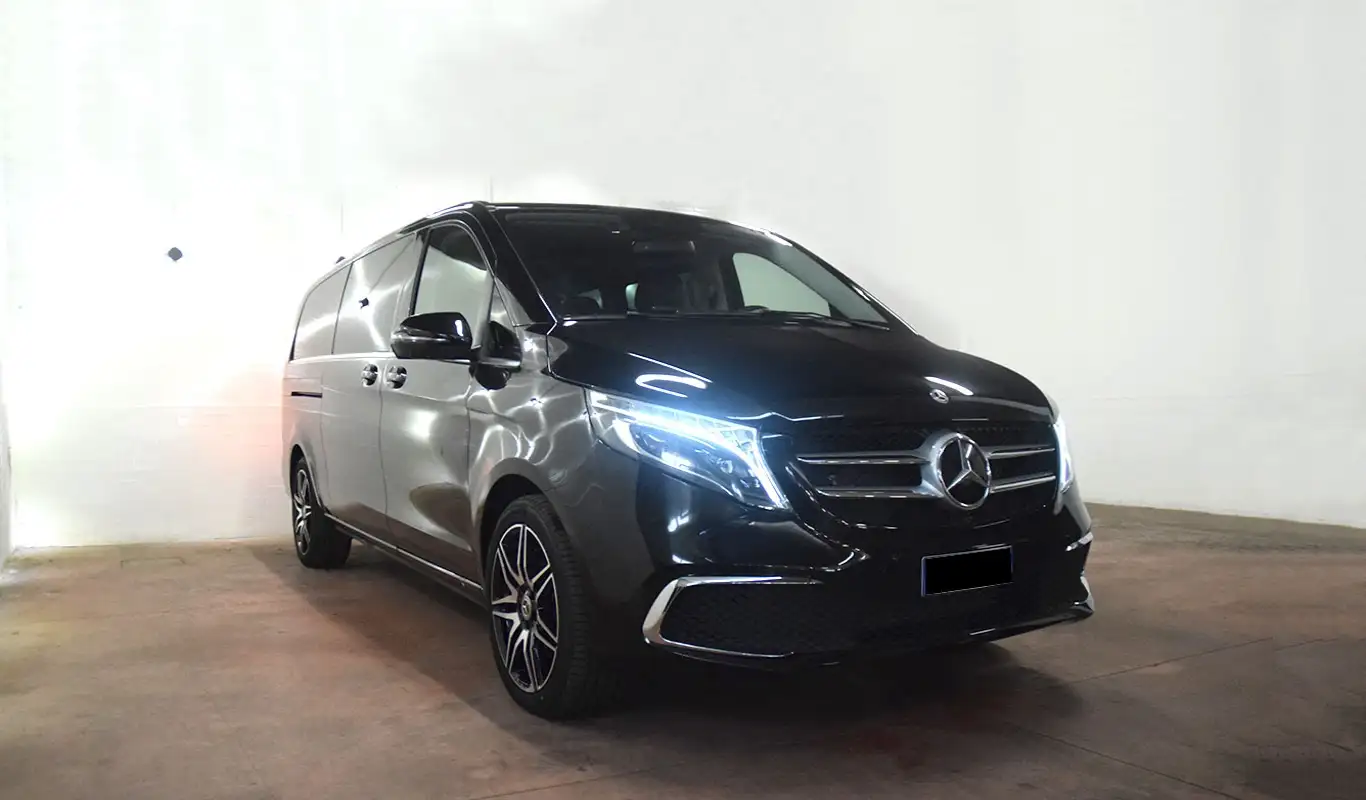 Van
Mercedes-benz
V Class XL
00CD4/PRI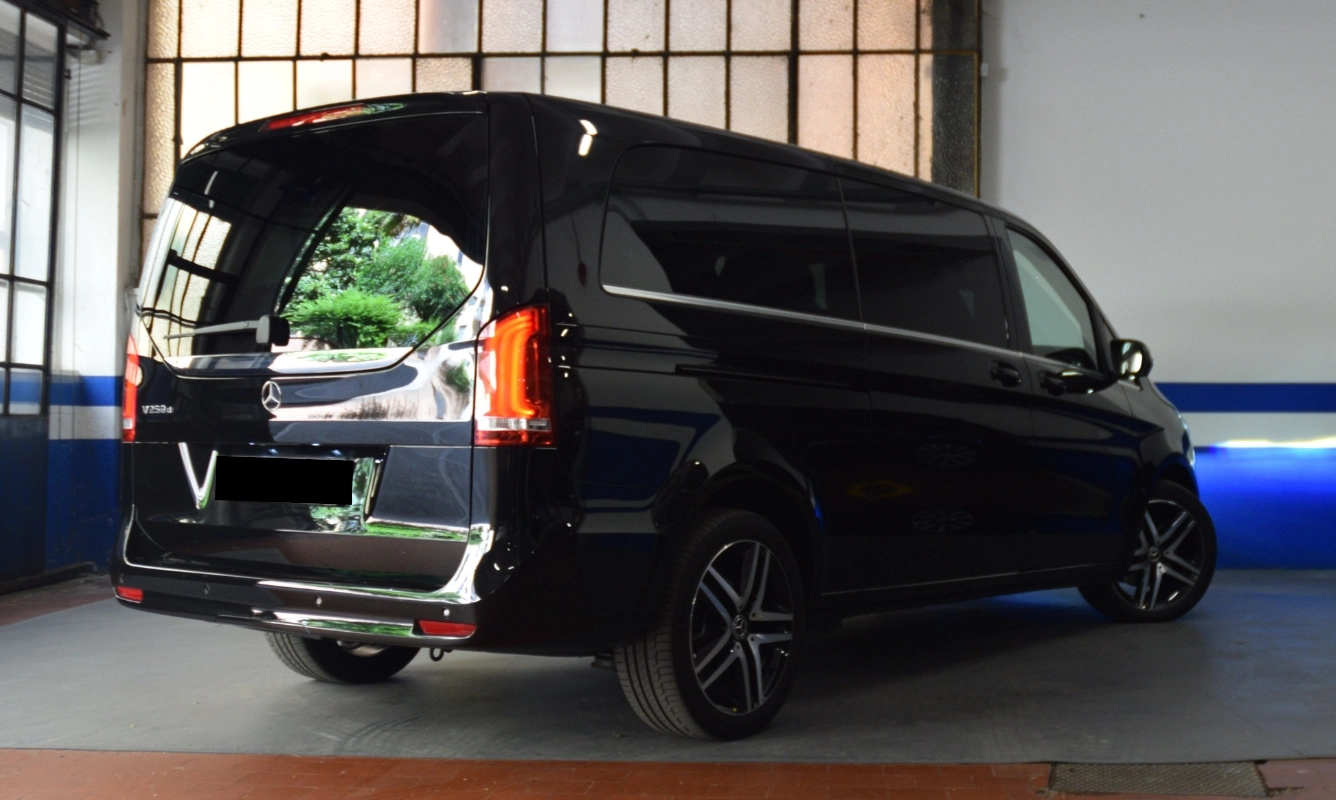 Van
Mercedes-benz
V Class XL
00EC9/PRI
Booking with us is hassle-free
Rated 4.8 / 5.0 on
Hire a luxury car in Milan
Milan's Majestic Marvel
Hire a luxury car in Milan and stop at the Duomo di Milano, or Milan Cathedral, the largest and most iconic Gothic cathedral in Italy and the fifth largest cathedral in the world. Located in the heart of the city, it is dedicated to St. Mary of the Nativity. The cathedral took nearly six centuries to complete, with construction beginning in 1386 under Archbishop Antonio da Saluzzo and officially ending in 1965. The Duomo is a masterpiece of Gothic architecture, featuring an intricate white marble facade adorned with numerous statues, spires, and decorative elements. The cathedral's exterior is characterized by its 135 marble spires and over 3,400 statues, making it an awe-inspiring sight to behold. The main spire, the Madonnina, reaches a height of 108.5 meters (356 feet) and is topped with a gilded copper statue of the Virgin Mary.
Milan's Culinary Masterpieces
Enjoy a fine dining experience while hiring a Porsche in Milan and indulge in one of the following restaurants:
Enrico Bartolini Mudec - (2 Michelin stars): Located inside the Mudec Museum, the restaurant is known for its creative and contemporary Italian cuisine.
Seta by Antonio Guida - (2 Michelin stars): This elegant restaurant in the Mandarin Oriental Hotel serves modern Italian dishes with an innovative twist.
VUN Andrea Aprea - (2 Michelin stars): Situated in the Park Hyatt Milan, VUN Andrea Aprea offers a unique blend of Italian tradition and international culinary influences.
Il Luogo di Aimo e Nadia - (2 Michelin stars): A historic restaurant in Milan, Il Luogo di Aimo e Nadia is famous for its authentic Italian cuisine inspired by the diverse regional flavors of Italy.
LUME - (1 Michelin star): Set in a modern and stylish space, LUME offers a sophisticated and creative menu, providing a fresh take on traditional Italian dishes.
Discover Milan in your elegant Luxury Car
Hire a luxury car in Milan and explore the fashion district. Drive your iconic Porsche or Aston Martin through the renowned Quadrilatero della Moda, admiring the luxury boutiques and high-end fashion houses The Quadrilatero della Moda, also known as the Quadrilatero d'Oro (Golden Rectangle), is Milan's renowned high-fashion district, attracting fashion enthusiasts, celebrities, and visitors from around the world. Situated in the heart of the city, this luxurious shopping area is defined by four streets - Via Montenapoleone, Via della Spiga, Via Manzoni, and Via Sant'Andrea.
As one of the most famous streets in the Quadrilatero della Moda, Via Montenapoleone is home to many prestigious fashion houses and luxury boutiques. You'll find iconic brands such as Gucci, Prada, Louis Vuitton, Versace, Salvatore Ferragamo, and more lining the street.
Via della Spiga: This pedestrian-only, cobblestone street is known for its elegant and sophisticated atmosphere. It houses an array of upscale boutiques, including Dolce & Gabbana, Roberto Cavalli, Bulgari, and Tod's, among others.
Via Manzoni: Via Manzoni boasts impressive architecture and a mix of luxury fashion brands, high-end hotels, and cultural sites. Notable establishments include the Armani Hotel, the Grand Hotel et de Milan, and the historic Poldi Pezzoli Museum, which features an impressive collection of Renaissance art.
Via Sant'Andrea: A quieter and more discreet street compared to the other three, Via Sant'Andrea is home to several luxury fashion houses such as Chanel, Hermès, and Fendi, as well as high-end Italian brands like Loro Piana and
In addition to its world-class fashion boutiques, the Quadrilatero della Moda also features upscale cafes, fine dining restaurants, and historic palazzos, adding to the area's charm and allure. The district is not only a shopping paradise but also a symbol of Milan's status as a global fashion capital. Enhance your experience in this luxurious district by hiring a luxury car in Milan, allowing you to explore the city's fashionable streets and iconic sites in style and comfort. Cruising through the Quadrilatero della Moda in an exotic car will truly make you feel part of Milan's exclusive and glamorous atmosphere.