Convertible Rental in Milan
Excellent
Rent a Convertible Car in Milan
Hire a sleek convertible in Milan to glide effortlessly through the heart of the city, and the beauty of this storied city unfolded like a living masterpiece. The intricate spires of the iconic cathedral stand proudly, reflecting the setting sun's rays as they illuminate the designer boutiques lining the famed Via Montenapoleone. The seamless blend of opulence and history, traversing in the comfort of a high-end vehicle, make for an unforgettable journey through Italy's fashion capital. Enjoy your experience hiring a convertible in Milan and driving through the charming streets of the city, cruising past the historic Sforza Castle and the ultra-modern skyscrapers of Porta Nuova.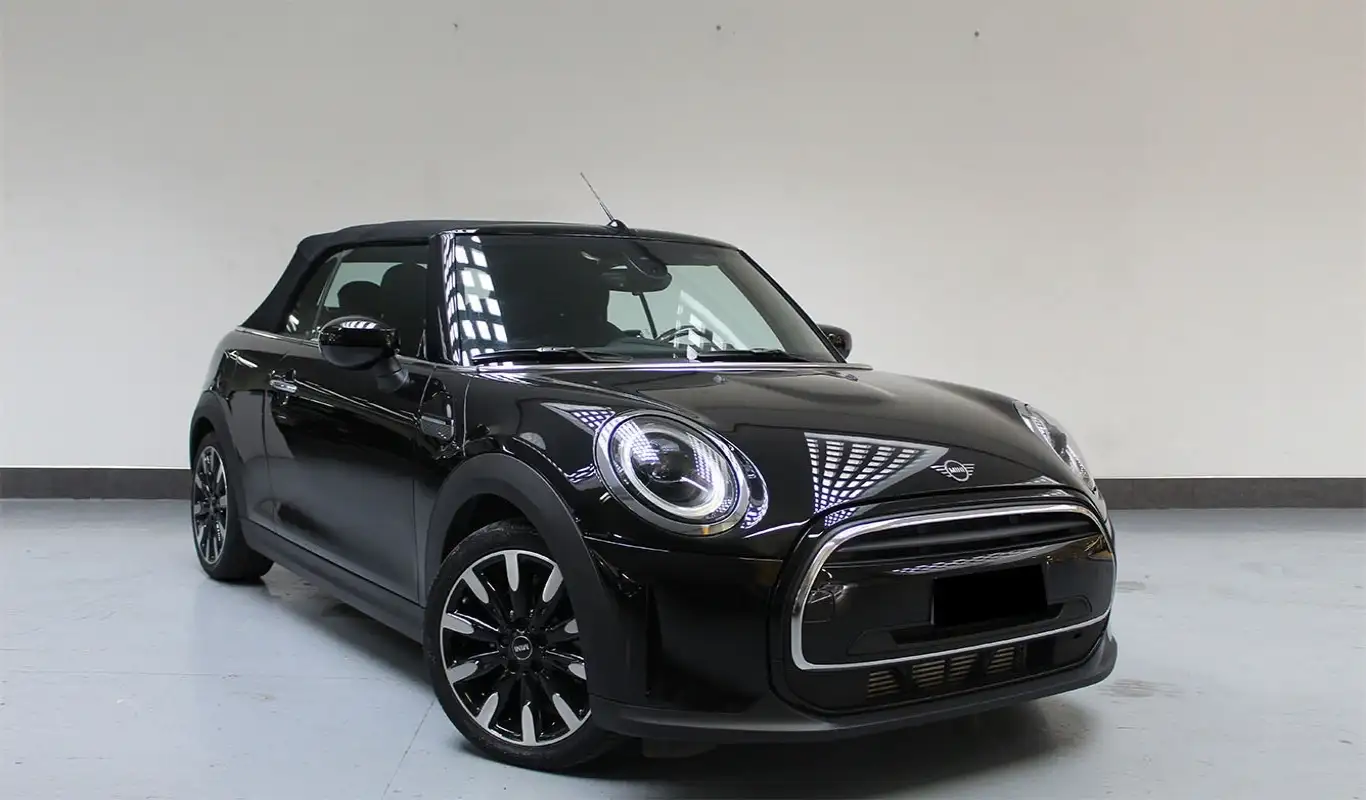 Convertible
Mini
Cooper Cabrio
00CA7/PRI
Convertible
Mini
Cooper Cabrio
00CF6/PRI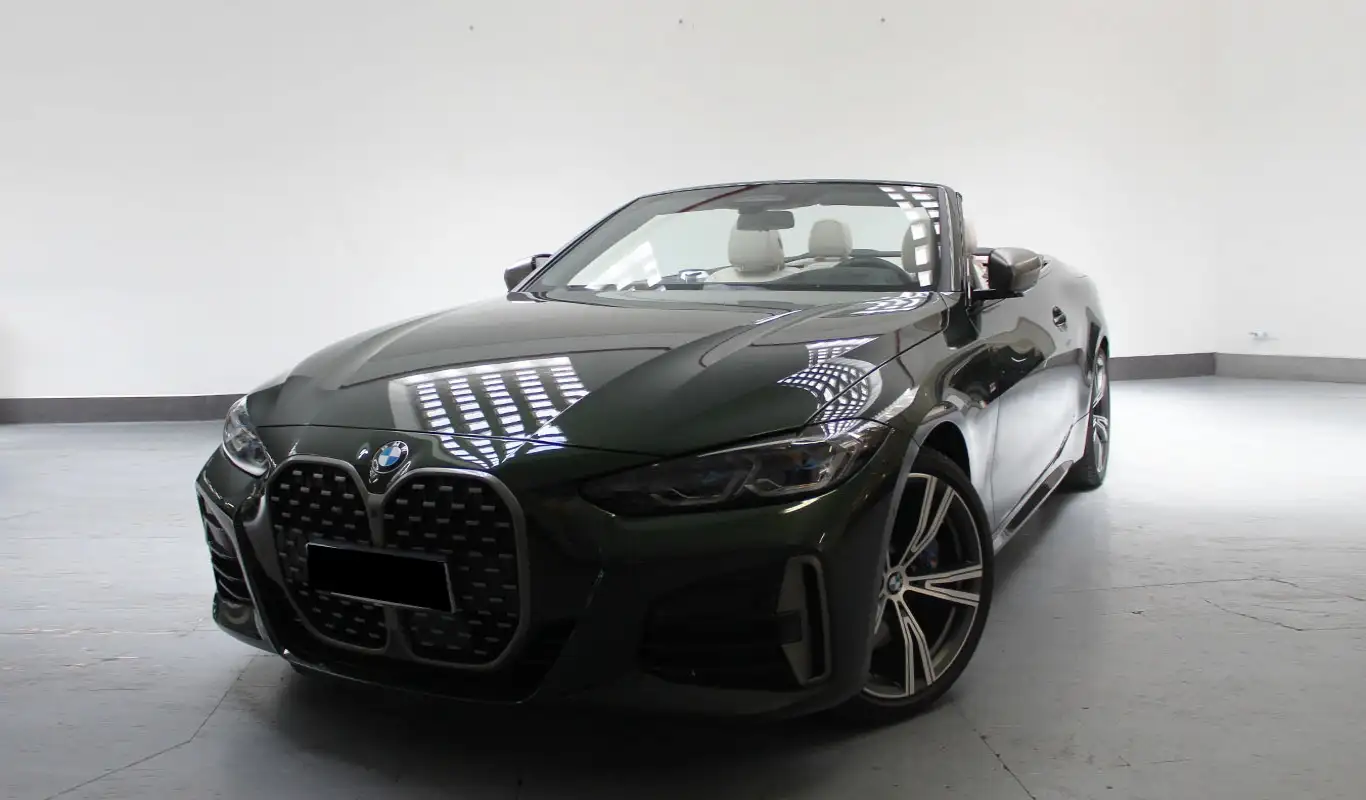 Convertible
BMW
M440i Cabrio
00D71/PRI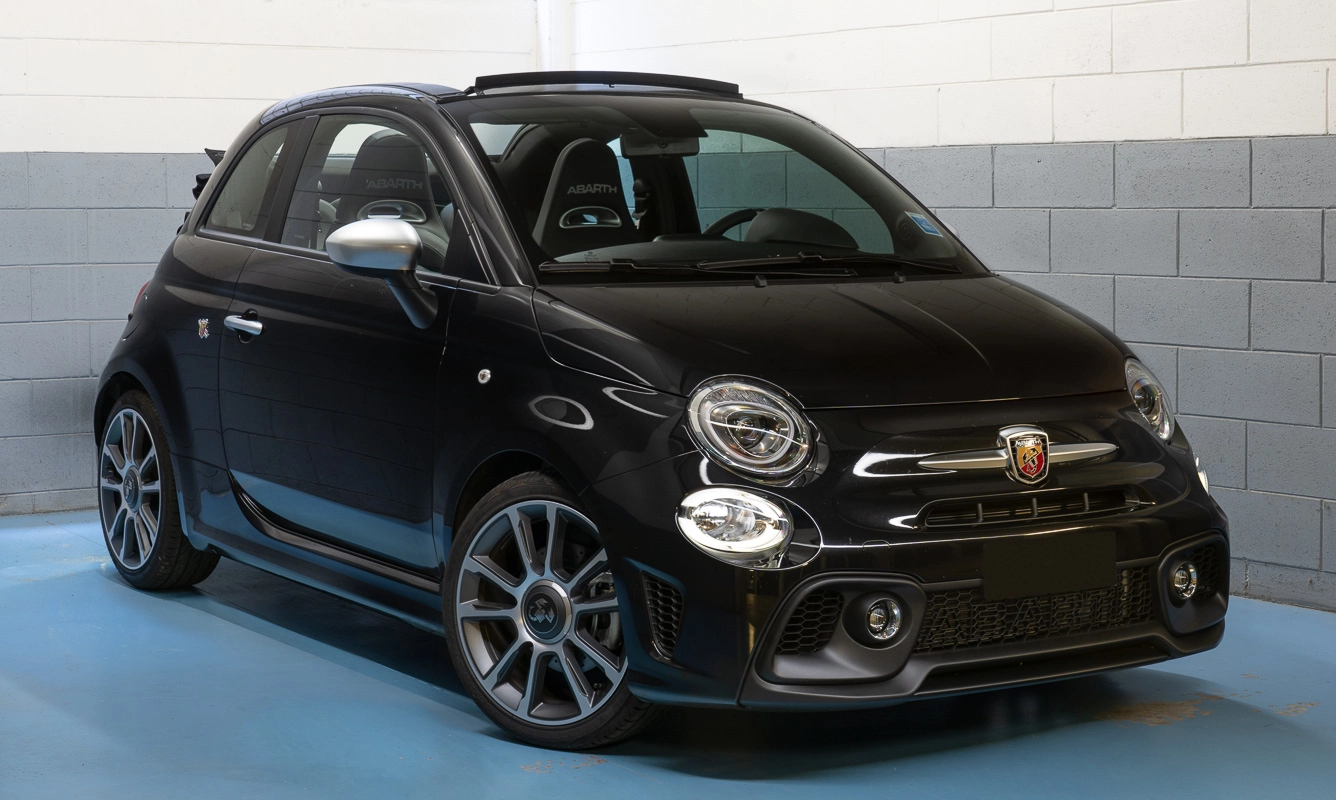 Convertible
Abarth
595 Cabrio
00BCE/MLC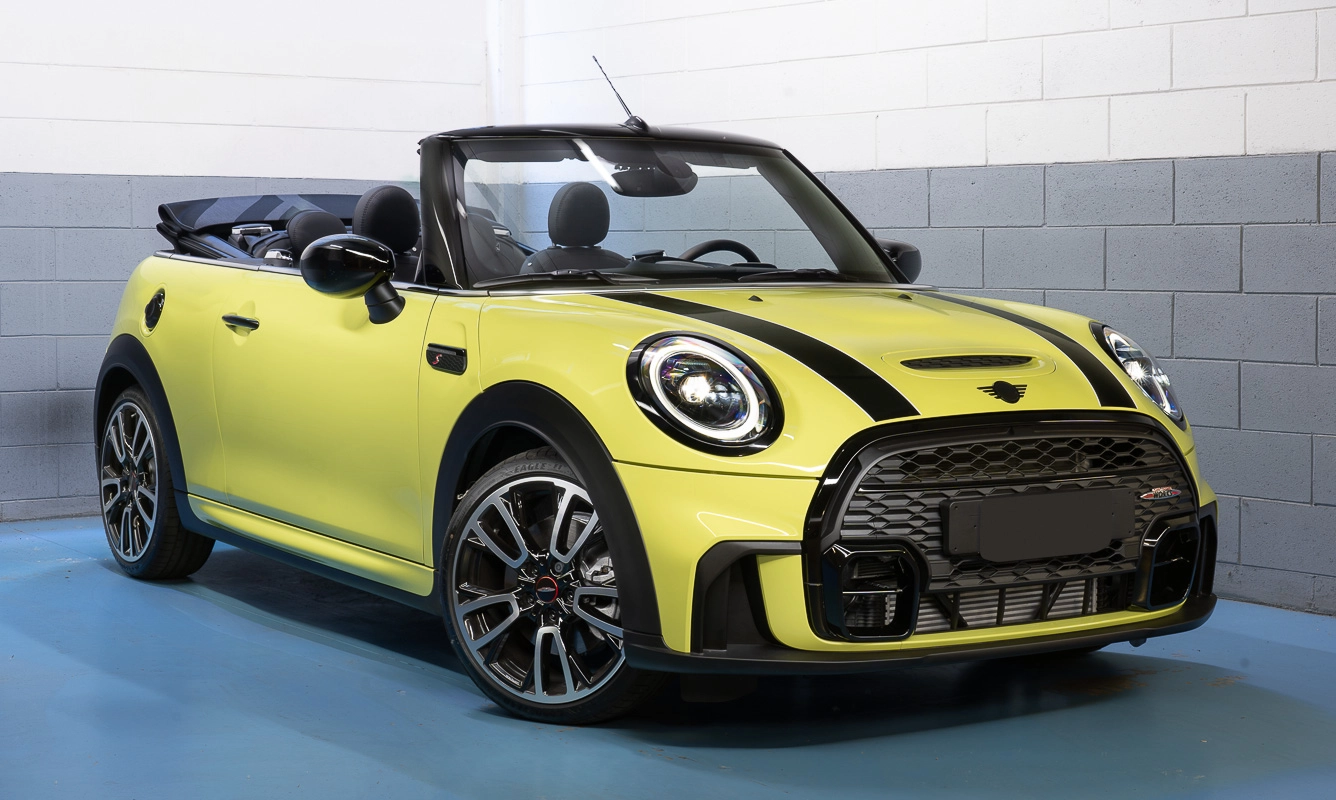 Convertible
Mini
Cooper Cabrio
01052/MLC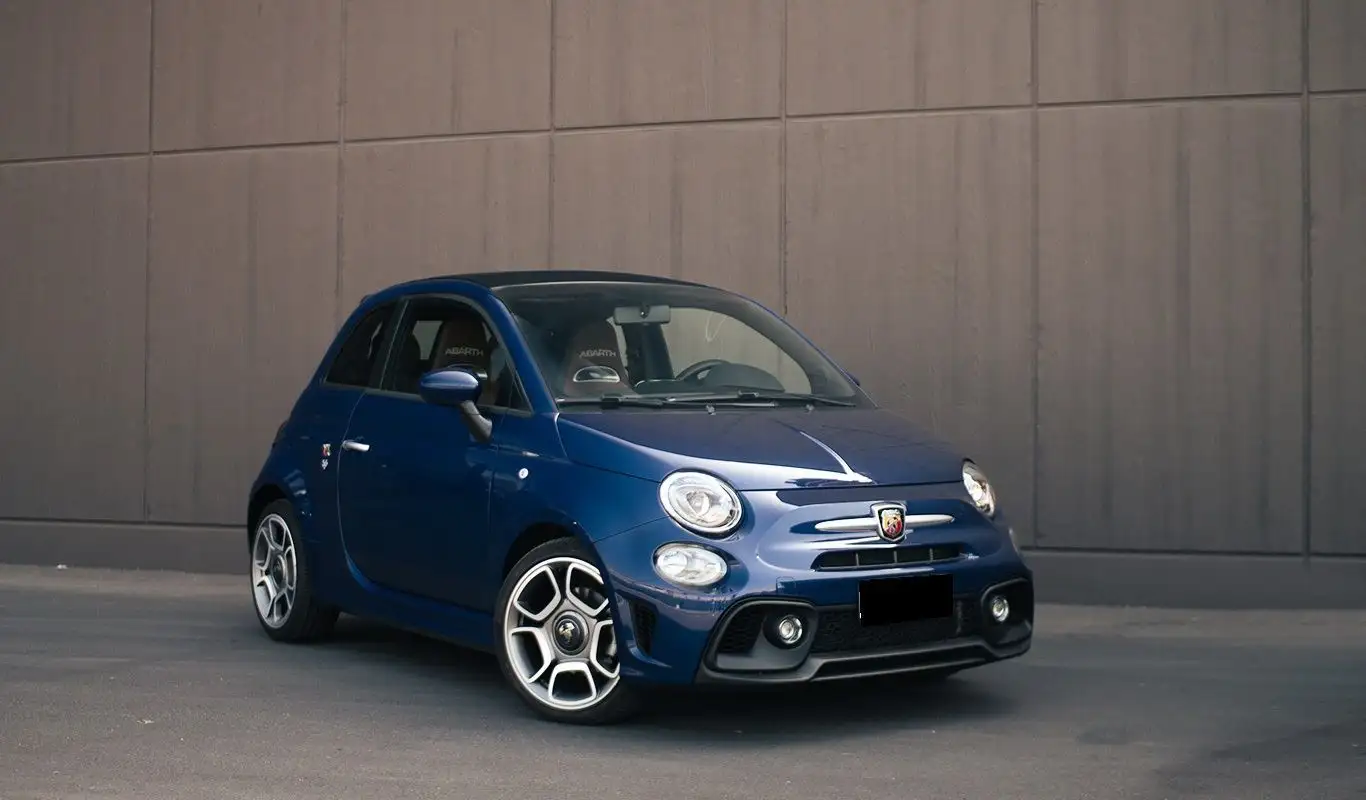 Convertible
Abarth
595 Cabrio
00B96/RSS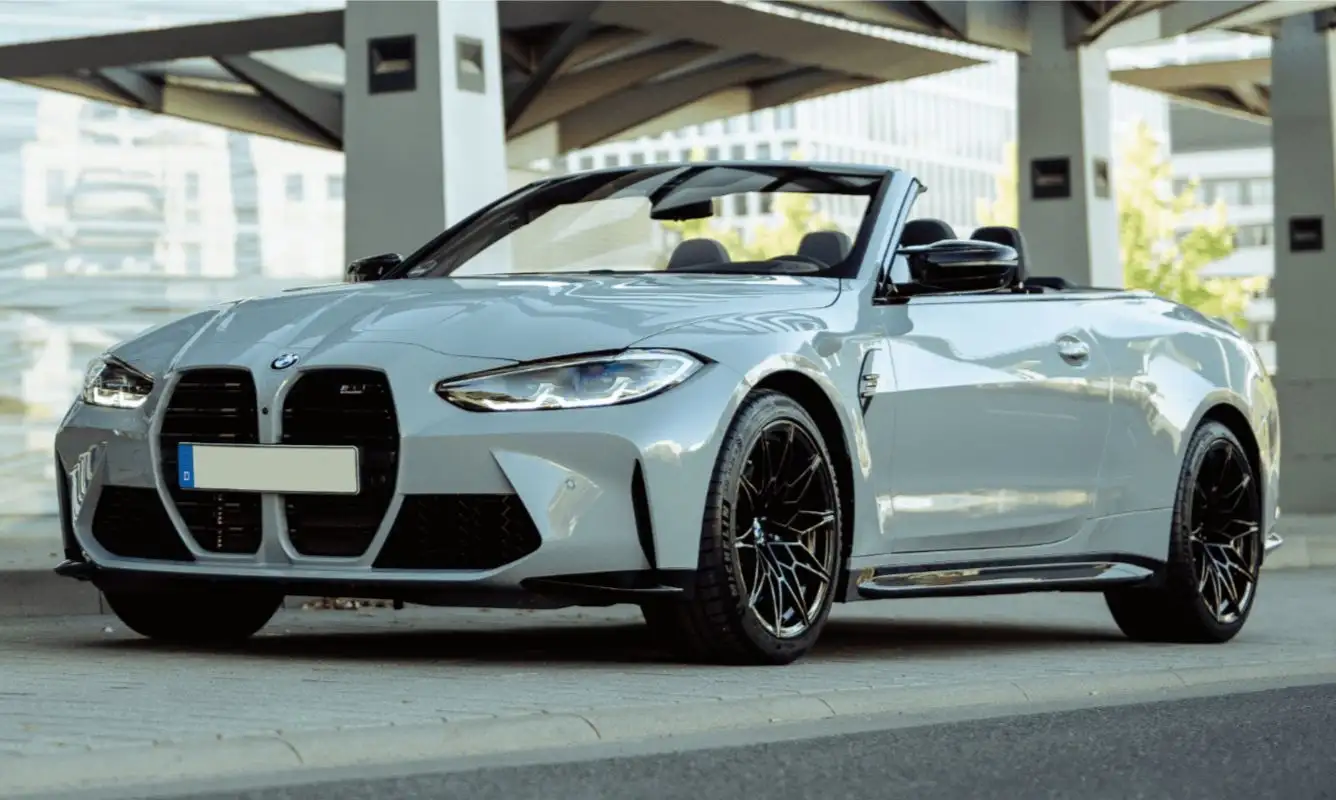 Convertible
BMW
BMW M4 Competition Cabrio xDrive
00F52/MOR
Convertible
Abarth
595 Cabrio
00ECF/CVI
Booking with us is hassle-free
Rated 4.8 / 5.0 on
Hire a Convertible in Milan
Fountain of the Four Seasons in Milan: Seasons in stone
neighborhoods,there are plenty of off-the-beaten-path places to explore. Hire a BMW M4cabrio in Milan and stop at the Fountain of the Four Seasons,a beautiful fountain located in the center of Piazza della Repubblica, abustling square that is home to many shops, restaurants, and cafes. Thefountain is a popular spot for tourists and locals alike to take a break fromthe hustle and bustle of the city and enjoy the peaceful atmosphere. Thefountain was built in the 18th century and features four statues made of marblerepresenting the four seasons, each one holding symbols that represent theirrespective seasons:
· Winter holds a flaming brazier
· Spring holds a garland of flowers
· Summer holds a cornucopia
· Autumn holds a bunch of grapes
Milan: Nature's Urban Oasis
Hire a convertible in Milan and stop at the Vertical Forest, a stunning example of innovative architecture and urban design that combines aesthetics, sustainability, and functionality. Completed in 2014 and designed by Stefano Boeri Architetti, the Vertical Forest consists of two residential towers standing 111 meters (364 feet) and 76 meters (249 feet) tall, adorned with over 20,000 plants, including trees, shrubs, and perennials. The beauty of the Vertical Forest lies in the harmonious fusion of nature and urban living. The lush greenery covering the towers creates a visually striking contrast with the glass and concrete structures, softening their appearance and creating an urban oasis in the heart of Milan. The diverse flora on the balconies adds a touch of color and texture to the buildings, transforming them into living, breathing works of art that change with the seasons.
Rent a Mercedes-benz E Class in Milan and discover how urban design can positively impact the environment and promote a healthier, more sustainable way of living.
Journey to Milan in a sleek convertible
Visiting Milan in a convertible is a great way to add a touch of glamour to your trip. The city is known for its luxurious fashion and design, and cruising around with a convertible rental in Milan is a great way to experience it all in style. Milan is a city with a rich cultural history and a thriving contemporary arts scene. Hire a convertible in Milan and enjoy one of the many cultural events taking place throughout the year that are worth attending. Here are some of the best cultural events:
Milan Fashion Week: Milan is one of the fashion capitals of the world, and Milan Fashion Week is one of the most important events in the fashion industry. It takes place twice a year, in February and September, and showcases the latest fashion trends and collections from top designers.
La Scala Opera Season: La Scala is one of the most famous opera houses in the world, and attending a performance during the season is a must-do experience for any culture lover. The season runs from December to July and features some of the most talented performers and productions.
Milan Design Week: Milan Design Week is an annual event that takes place in April and showcases the latest innovations and designs in the fields of furniture, lighting, and home decor. The event attracts designers and design enthusiasts from around the world and features exhibitions, installations, and talks.
Milan International Film Festival: The Milan International Film Festival is an annual event that takes place in September and showcases independent and international films. The festival features screenings, talks, and workshops and attracts film lovers and industry professionals from around the world.
MiArt: MiArt is an annual art fair that takes place in April and features contemporary and modern art from around the world. The fair features exhibitions, talks, and events and attracts collectors, curators, and art enthusiasts.
Milan offers a rich cultural calendar throughout the year, and there is always something happening. These events are just a few of the many cultural experiences that Milan has to offer. Hire a convertible in Milan to experience the sheer beauty of exploring Italy's most fashionable city.