Tesla Rentals in Europe
Rent a Tesla in Europe today with Driverso. You can rent a Tesla in three easy steps and pick it up anywhere in Europe. Make your next trip in Europe luxurious with a Tesla rental. We deliver and collect our cars whenever and wherever you are - we'll make sure we work to your schedule to keep things simple.
Read more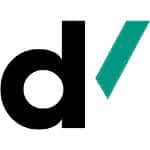 Why Rent a Tesla in Europe?
There are many reasons to rent a Tesla during your time in Europe. Tesla is a forward-thinking company that manufactures electric vehicles that have a much lower impact on the environment. These energy-saving vehicles don't compromise on style or speed though - a Tesla rental is the perfect option for cruising the streets of any European city.
Tesla vehicles have a range of unique features that set them apart from other well-known manufacturers. The autopilot mode assists the driver with their speed, braking and lane positioning, making long drives easier than ever before. Simply set your Tesla hire car to autopilot mode and enjoy the ride.
Most Tesla models have two electric motors that get their power from either a 75 kWh or 100 kWh battery pack. The two batteries mean that the car can travel up to 300 kilometres before needing to be recharged. There are plenty of charing points all over Europe - around 250,000 of them - so you'll always have somewhere to give your Tesla rental some juice no matter when you are in Europe!
A Tesla Rental for Every Type of Trip

Tesla manufacture versatile vehicles that are perfect for whatever you're planning to do in Europe. Each Tesla model is comfortable and energy-efficient, making them the perfect hire option for long drives across Europe. If you're jumping from city to city or going from coast to coast - a Tesla rental from Driverso is the perfect option.

How to Rent a Tesla with Driverso

At Driverso, we want to make things easy for you. We keep our rental process simple and hassle-free to save you valuable time. Simply use our internal search function to see what Tesla vehicle is available where and when you're planning to visit and choose the model you want to hire. From here, we'll work with you to arrange a time and place for you to pick up the vehicle that suits your schedule.
For more information on Driverso, visit our about us page. And, if you want quick answers to any questions you may have, take a look at our FAQs.