Hire a luxury car in Bari
Are you looking for a relaxing and amazing vacation? Look no further than Bari, a port city on the spectacular Adriatic sea! If you have ever wanted to visit the magical Italian region of Puglia, Bari – its capital – is a must-see! And this destination is suitable for people of varying tastes. Here are just some of the things Bari has to offer.
We are the only luxury platform that allows online booking
Exclusive provider
Rated 4.8/5.0
Booking with us is hassle-free.
1.CHOOSE
Perform a search and choose between the actual cars available. What you see is what you get, no surprises.
2.RESERVE
Book the car you want and in case of early booking you are free to change your mind until three days before the rental starts and you will get a full refund.
3.ENJOY
The Service Provider will contact you to make the fine tuning of the delivery details. The car will be impeccably delivered to your location on the date and time requested.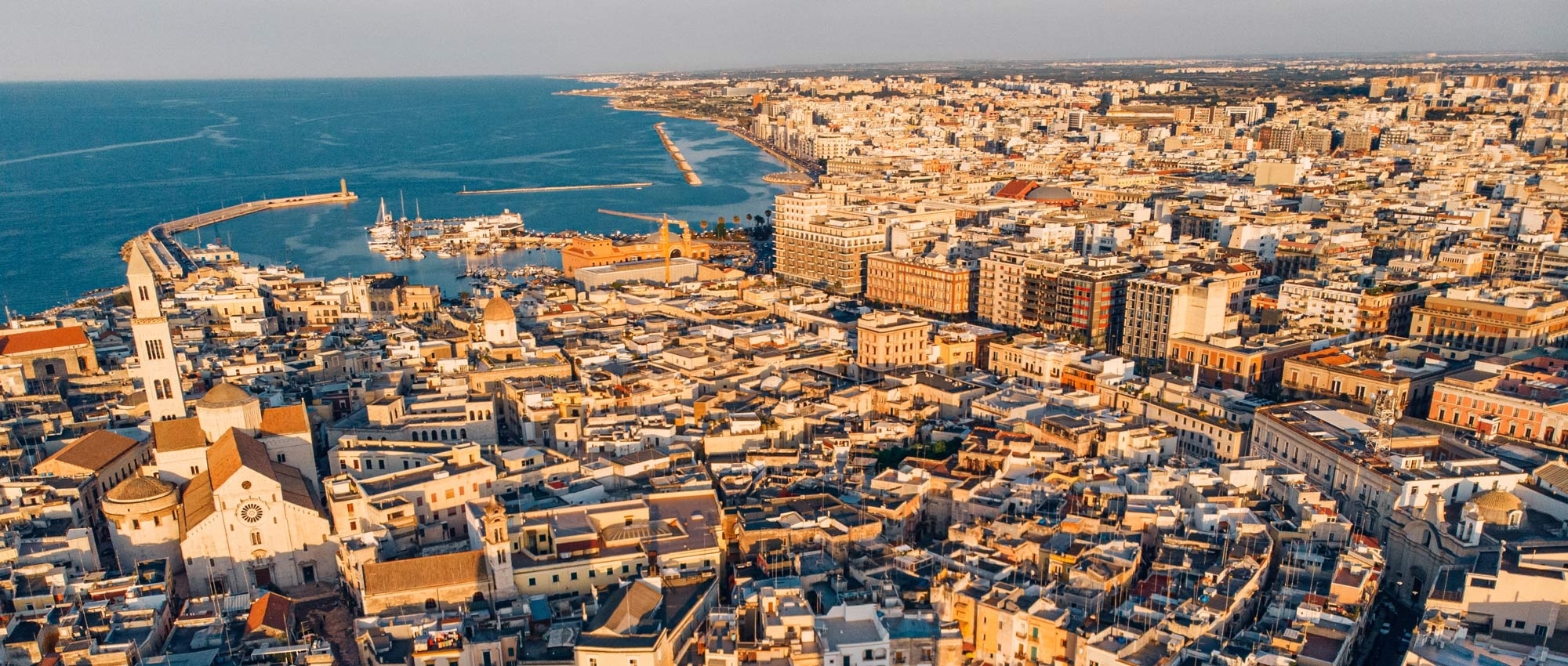 Rent a luxury car in Bari
If you are into history, Bari will delight you with its mesmerizing old town "Bari Vecchia", which is built like a maze and will make you lose yourself in the sights and sounds of the old and narrow streets. The Basilica di San Nicola, a historical pilgrimage site, was built in the 11th century and amazes people to this day. If you want to see the remains of Saint Nicholas, you will find them inside this old church. Do you want to enjoy the cuisine that Italy is famous for? Bari also boasts many fine restaurants which offer all the staples and more. If you are into shopping, you will find plenty of opportunities in Bari's busy streets.
And if you want to visit Bari efficiently and in style, grab a luxury car! Renting a car with excellent dynamics offers amazing comfort which will make your visit one you will remember forever. So if you don't want to waste time, visiting Bari with a rented car is paramount!