Luxury Car Rental in Bologna
The Capital city of Emilia-Romagna Region is the kind of place you only come upon once in a lifetime. So why not make it count by renting a luxury car in Bologna and seeing everything this beautiful city has to offer in style?
We are the only luxury platform that allows online booking
Exclusive provider
Rated 4.8/5.0
Booking with us is hassle-free.
1.CHOOSE
Perform a search and choose between the actual cars available. What you see is what you get, no surprises.
2.RESERVE
Book the car you want and in case of early booking you are free to change your mind until three days before the rental starts and you will get a full refund.
3.ENJOY
The Service Provider will contact you to make the fine tuning of the delivery details. The car will be impeccably delivered to your location on the date and time requested.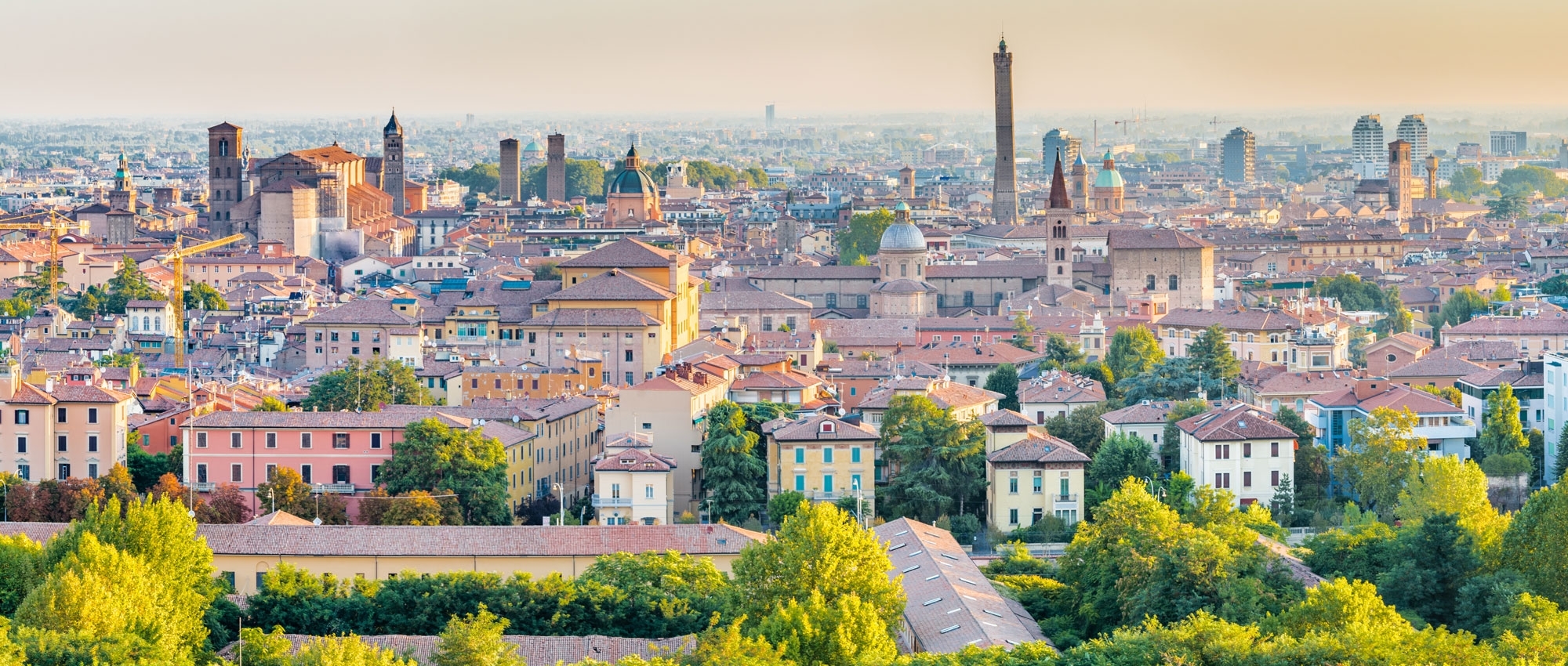 Luxury car Hire in Bologna
Combining haughty class with rational coarseness in one wonderfully colonnaded medieval framework, Bologna is a city of two charming parts. On one side it is a dedicated tech city situated in the amazing Po valley where smooth musical drama goers waltz out of majestic theatres and reconvene in a portion of the country's finest eateries and trattorias. On the other hand it is a Bolshie, politically tense city that has the world's oldest college and is acclaimed for its spray painting decorated piazzas loaded with somewhat intoxicated students swapping Gothic tips. It shouldn't surprise that Bologna has earned such a variety of historical nicknames. Travel around through luxury car hire Bologna and discover La Grassa (the fat one), that commends a rich nourishment heritage (ragù or bolognese sauce was first created here). La Dotta (the educated one) doffs a top to the city college established in 1088. La Rossa (the red one) suggests the pervasiveness of the earthenware medieval structures, and in addition the city's longstanding inclination for left-wing legislative issues. Each of the three names as yet seem to be accurate. Emilia-Romagna is quite wide though, that's why hiring a prestige car in Bologna or a supercar can definitely transform your trip from amazing to unbelievable.
Why opt for Luxury Car Rental in Bologna
Through luxury car rental in Bologna, you'll not only explore this fabulous destination but the surrounding areas too. Through Driverso, you will find luxury car rental to be a smooth experience. So hire a luxury car and get your journey off to the best start.