Rent a Luxury Car in Cagliari
Cagliari, the capital of the enchanting island of Sardinia, is adream destination for many. With its breathtaking landscapes, rich history, andcharming culture, Cagliari offers an unforgettable experience to itsvisitors. What better way to explore this picturesque Mediterraneanparadise than by hiring a luxury car in Cagliari driving throughits charming streets? Rent an exotic car in Cagliari and startyour exhilarating journey, discovering the best of the city while enjoying theunparalleled experience of being behind the wheel of a luxury car. Tomake the most of your luxury car rental experience in Cagliari,it is essential to choose the right vehicle, from prestigious brands like
· Ferrari
· Lamborghini
· Porsche
to sophisticatedmodels like the Mercedes-Benz S-Class and the BMW 7 Series. Thekey is to select a car that aligns with your personal preferences and suits theunique character of Cagliari.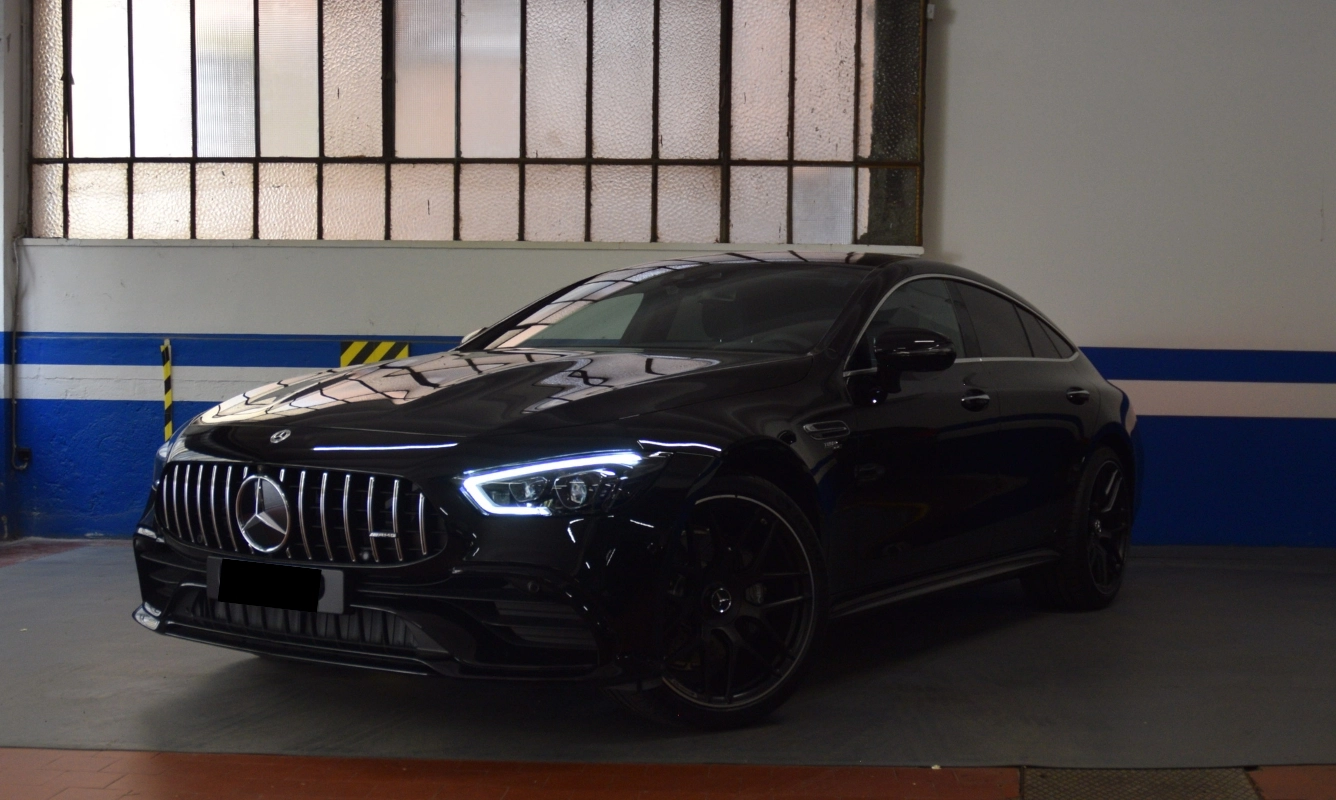 Sport car
Mercedes-benz
GT4 Coupé 53 AMG
00E60/PRI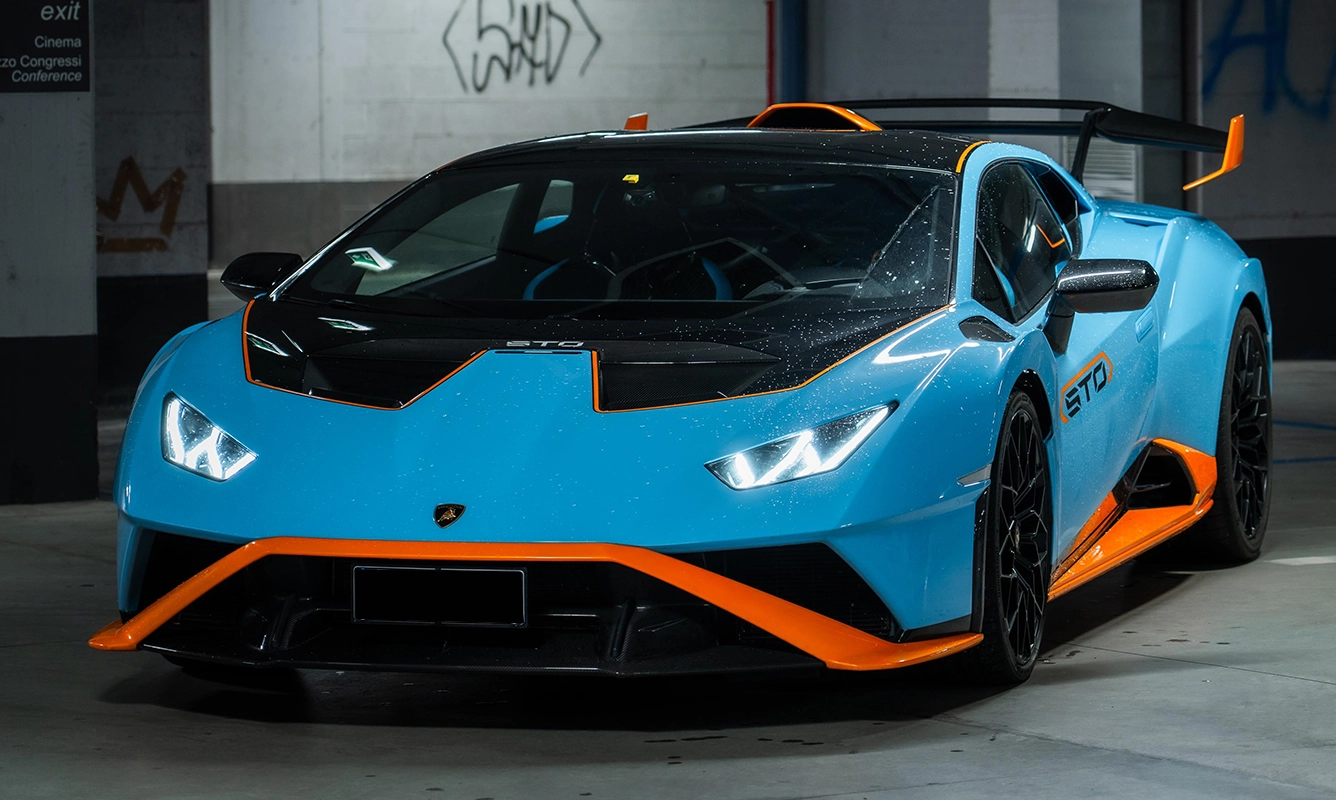 Sport car
Lamborghini
Huracan
01051/GTR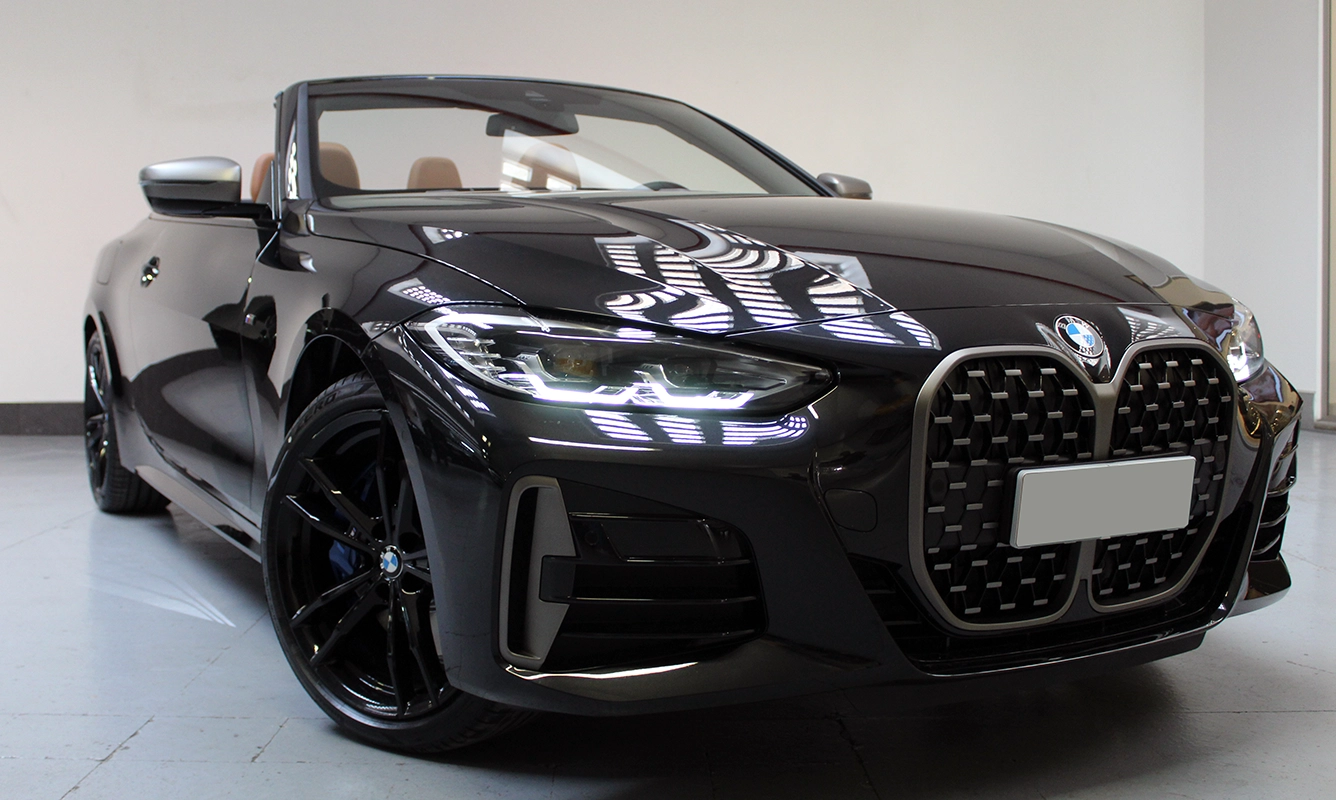 Convertible
BMW
M440i Cabrio
00EEB/PRI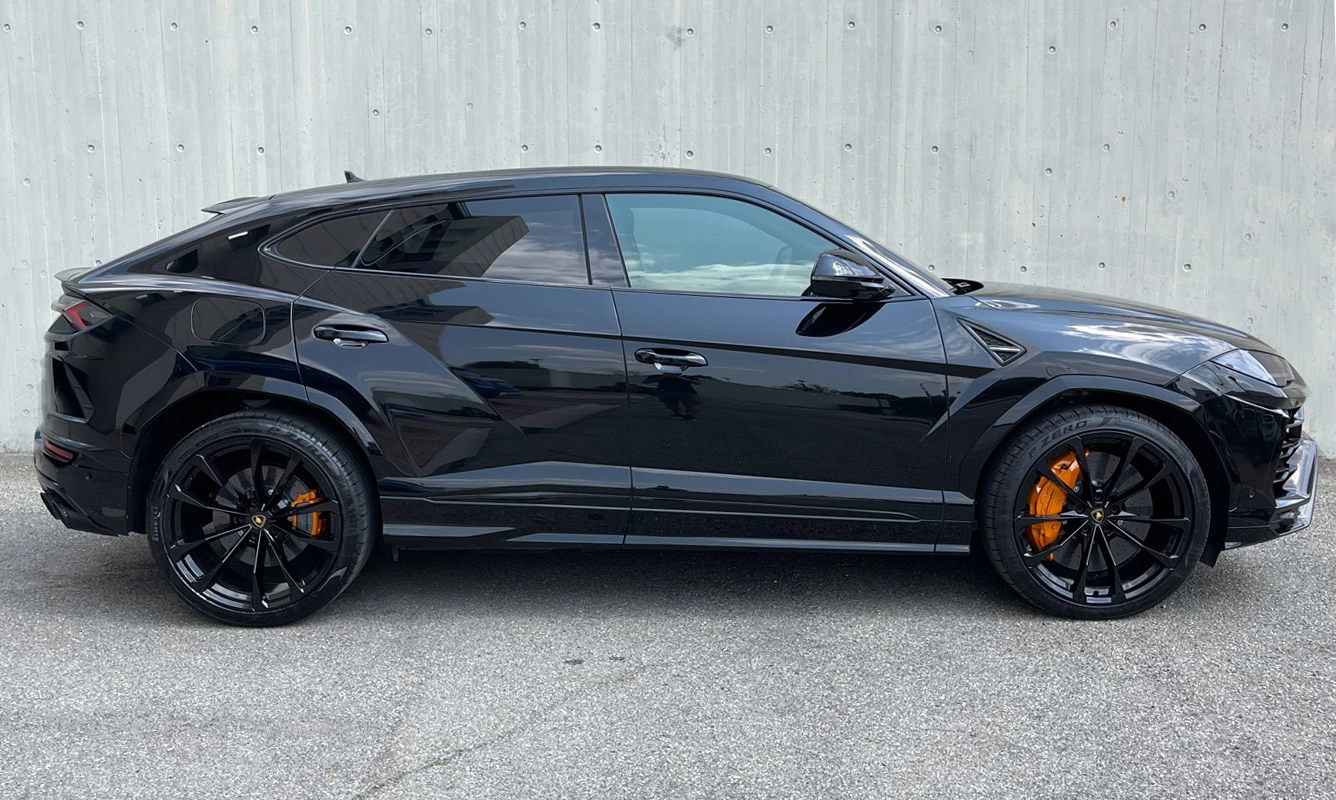 SUV
Lamborghini
Urus
01056/GTR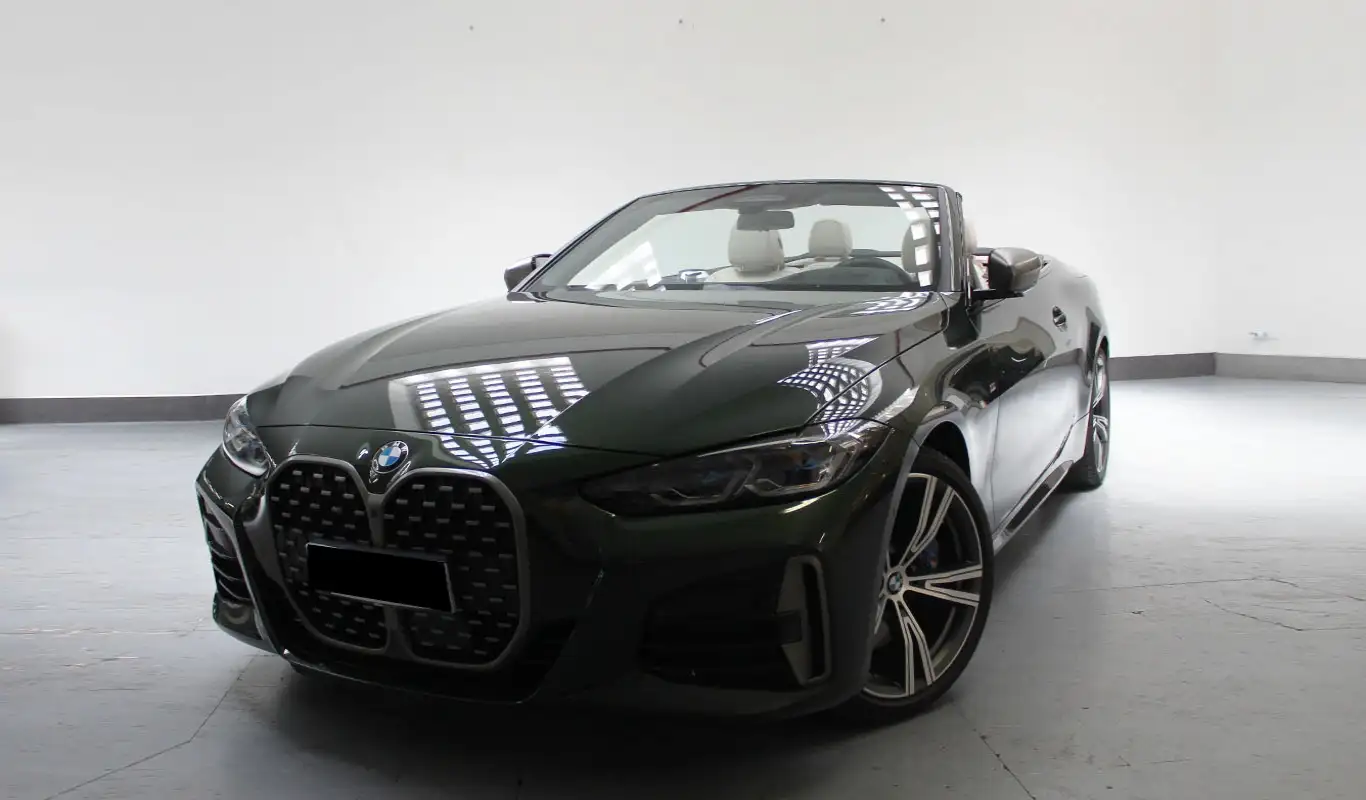 Convertible
BMW
M440i Cabrio
00D71/PRI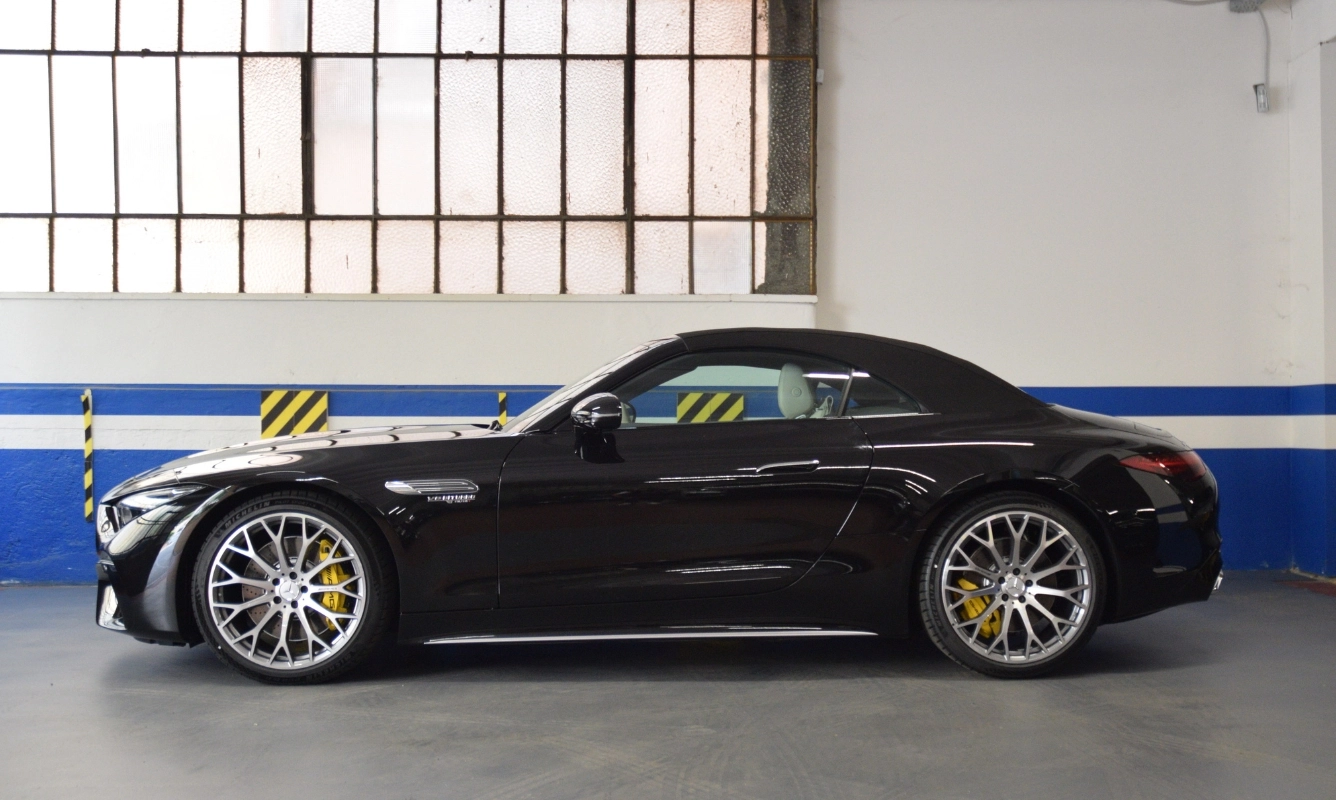 Sport car
Mercedes-benz
SL
00E41/PRI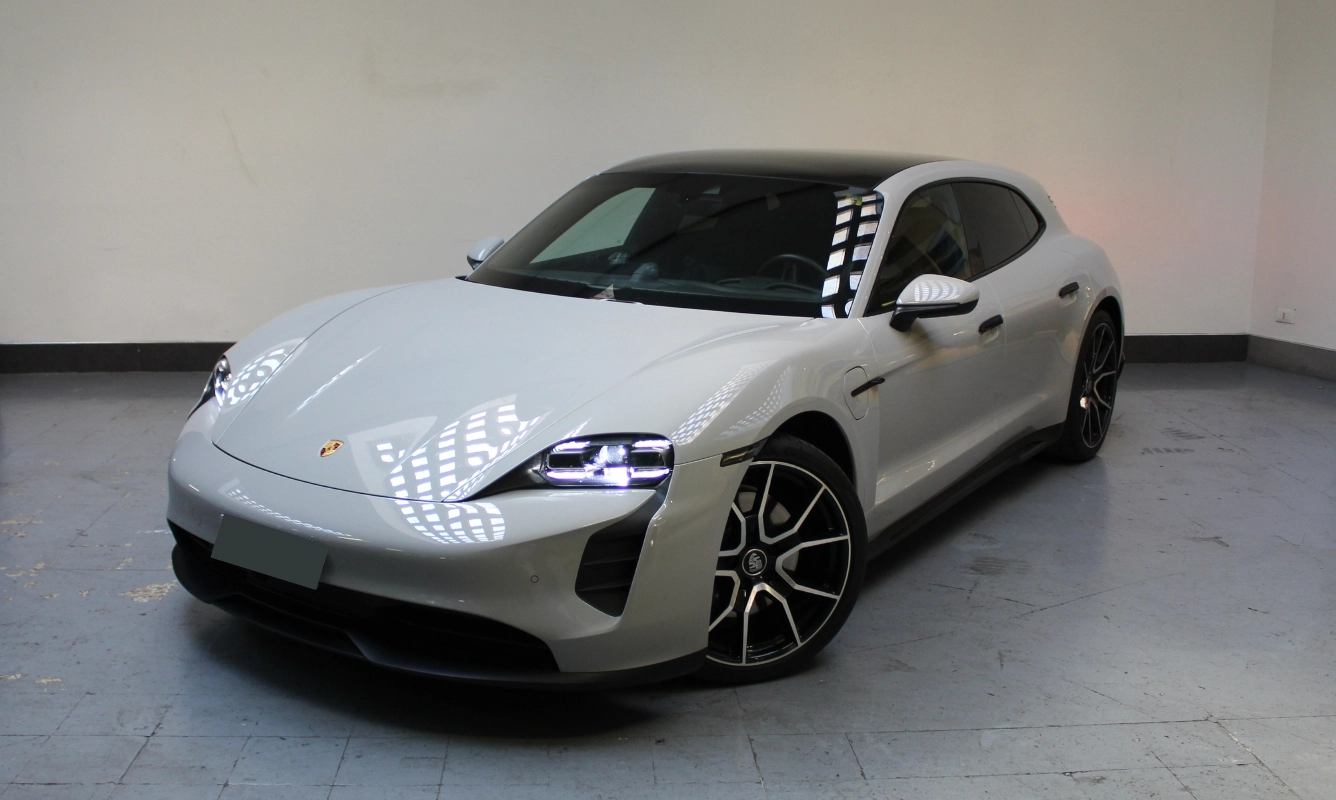 Sport car
Porsche
Taycan Sport Turismo
0107C/PRI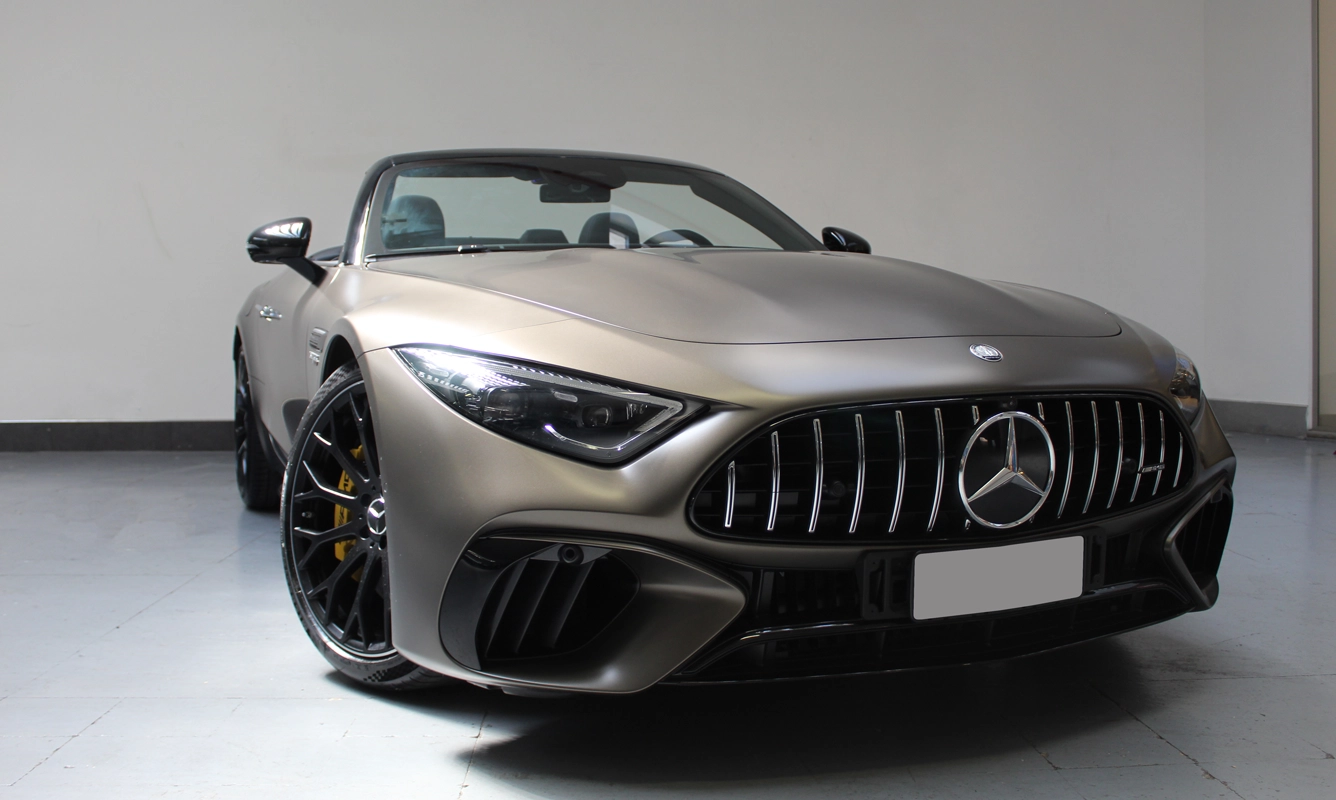 Sport car
Mercedes-benz
SL
00E39/PRI
Booking with us is hassle-free
Rated 4.8 / 5.0 on
Hire a Luxury Car in Cagliari
Rent a sportscar in Cagliari
Hiring a sportscar in Cagliari allows you to explore the island's spectacular surroundings. Venture beyond the city limits, and you will be greeted by a diverse landscape of rolling hills, lush forests, and pristine beaches. The island's rugged coastline and azure waters are a paradise for nature lovers and adventure seekers alike. Rent a Ferrari Roma in Cagliari and visit the ancient ruins of Nora, your luxury car will ensure that you arrive in style and comfort.
Hire a convertible in Cagliari
Imagine the wind in your hair, the warm sun on your skin, and the thrill of driving a convertible as you explore the breathtaking scenery of Cagliari. Rent a Mercedes-benz C cabrio in Cagliari and explore Sardinia's enchanting capital. This coastal city, with its rich history and natural beauty, is the perfect destination for an unforgettable adventure, while renting a convertible in Cagliari. Rent an Audi A5 cabrio in Cagliari and enjoy one of the most mesmerizing experiences you can have in this Mediterranean heaven, driving a convertible to the serene beaches of Chia, located just a short distance from Cagliari. Chia, known for its stunning coastline and crystal-clear waters, is a haven for beach lovers and sun-seekers.
Renting a Suv in Cagliari
Hire a Suv in Cagliari to explore a treasure trove of history, culture, and natural beauty. This enchanting Mediterranean city has something for everyone, from stunning architecture and vibrant nightlife to idyllic beaches and dramatic landscapes. One of the best ways to experience all that the city has to offer is by hiring a Porsche Cayenne in Cagliari, which provides comfort, versatility, and a commanding view of the road, making it the perfect vehicle for exploring this captivating city. Hire an Audi RSQ8 in Cagliari and making your way towards Capo Spartivento, you will pass through the quaint coastal villages that dot the southern coastline. These charming hamlets, with their colorful houses, historic churches, and friendly locals, offer a glimpse into Sardinian life and culture.
Hiring a Van in Cagliari
Hire a Van in Cagliari if you want to explore this captivating beauty with ease. Below are some of the largest roads where you can comfortably drive while renting a Van in Cagliari:
Viale Marconi and Viale Sant'Ignazio di Laconi: These two broad avenues, running parallel to each other, are major thoroughfares in They connect the city's western areas to its eastern parts, passing through the heart of the city. Both Viale Marconi and Viale Sant'Ignazio di Laconi offer plenty of room, making them ideal routes for hiring a Mercede-benz Vito in Cagliari.
Via Roma: This prominent road runs along the waterfront of Cagliari, offering stunning views of the marina and the Mediterranean Sea. Via Roma is a wide, tree-lined boulevard that is perfect for renting a Mercedes-benz Class V luxurious in
SS195 Sulcitana: This major road starts in the southern outskirts of Cagliari and stretches along the southwestern coast of Sardinia, connecting the city to several popular beach destinations, such as the serene beaches of The SS195 Sulcitana is a wide and well-maintained road, making it an excellent choice for a comfortable Van rental in Cagliari.
SS131 Carlo Felice: This major highway is the primary north-south route on the island, connecting Cagliari to other significant cities in Sardinia, such as Oristano and Sassari. The SS131 Carlo Felice is a dual carriageway with multiple lanes, making it an ideal road for a Van rental in Cagliari.
Experience Cagliari in your ideal Luxury Car
Cagliari is known for its rich history, stunning beaches, and vibrantnightlife. Hire a luxury carin Cagliari and head to:
· the historic Castellodistrict, situated atop a hill that offers panoramic views of the city andthe shimmering Mediterranean Sea. Renting a luxury car in Cagliariand driving through these narrow, cobbled streets will require skill andprecision, but the reward is worth the effort.
· As you ascend towards the13th-century Cagliari Cathedral, you will be surrounded by a maze ofalleys lined with colorful houses, quaint cafés, and charming boutiques. Rent aMercede-benz GLS in Cagliari and take a moment to explore thecathedral, marveling at its striking Gothic architecture and the ornate silveraltarpiece.
· Afterward, head over to thenearby Bastione di Saint Remy, an iconic monument that provides astunning backdrop for a photo with your luxury car. Next, venture out ofthe historic center and drive along the picturesque coast of Cagliari.
· Feel the power of your Ferrari's engine as you cruise down thepalm-lined Poetto Beach promenade. This 8-kilometer stretch of goldensand is a favorite among locals and tourists alike, offering an array of beachclubs, restaurants, and water sports activities. If you're feeling adventurous,take a refreshing dip in the crystal-clear waters or try your hand atwindsurfing or kitesurfing.
· As the sun begins to set, hirea BMW Serie 4 cabrio in Cagliariand stop at the Marina district, home to some of the city's finesteateries. Indulge in a delectable meal of local seafood, pasta, and wine, allwhile admiring the stunning yachts moored in the harbor.
After dinner,take a leisurely drive along the waterfront, where the enchanting city lightsreflect off the calm sea. Rent a luxury car at the Airport ofCagliari, Cagliari Elmas Airport (CAG), located just 7 kilometers(4.3 miles) from the heart of Cagliari, making it easy to reach thecity's attractions and accommodations. Unlike many other airports named directly after the city they serve,Cagliari Airport is named after the small town of Elmas, where itis situated. Rent an exotic car at the Airport of Cagliari andvisit Elmas, the quaint town that lies adjacent to the city of Cagliari,in the southern part of Sardinia.