Rent a Luxury Car in Portofino
Portofino is a picturesque fishing village located on the Italian Riviera, and is a popular destination for visitors from around the world. Renting a luxury car in Portofino can be a great way to explore:
The town's historic landmarks
The natural beauty of the surrounding coastline.
Rent an exotic car in Portofino and visit Castello Brown. The castle was built in the 16th century and served as a strategic fortress during periods of conflict in the region. Some of the highlights of the castle include:
The Sala Rossa, which features a collection of antique ceramics,
The Sala delle Colonne, which contains a series of frescoes dating back to the 17th century.
This historic castle is located on a hill overlooking Portofino and offers stunning views of the harbor and the surrounding coastline. The castle now serves as a museum and hosts exhibitions and cultural events throughout the year.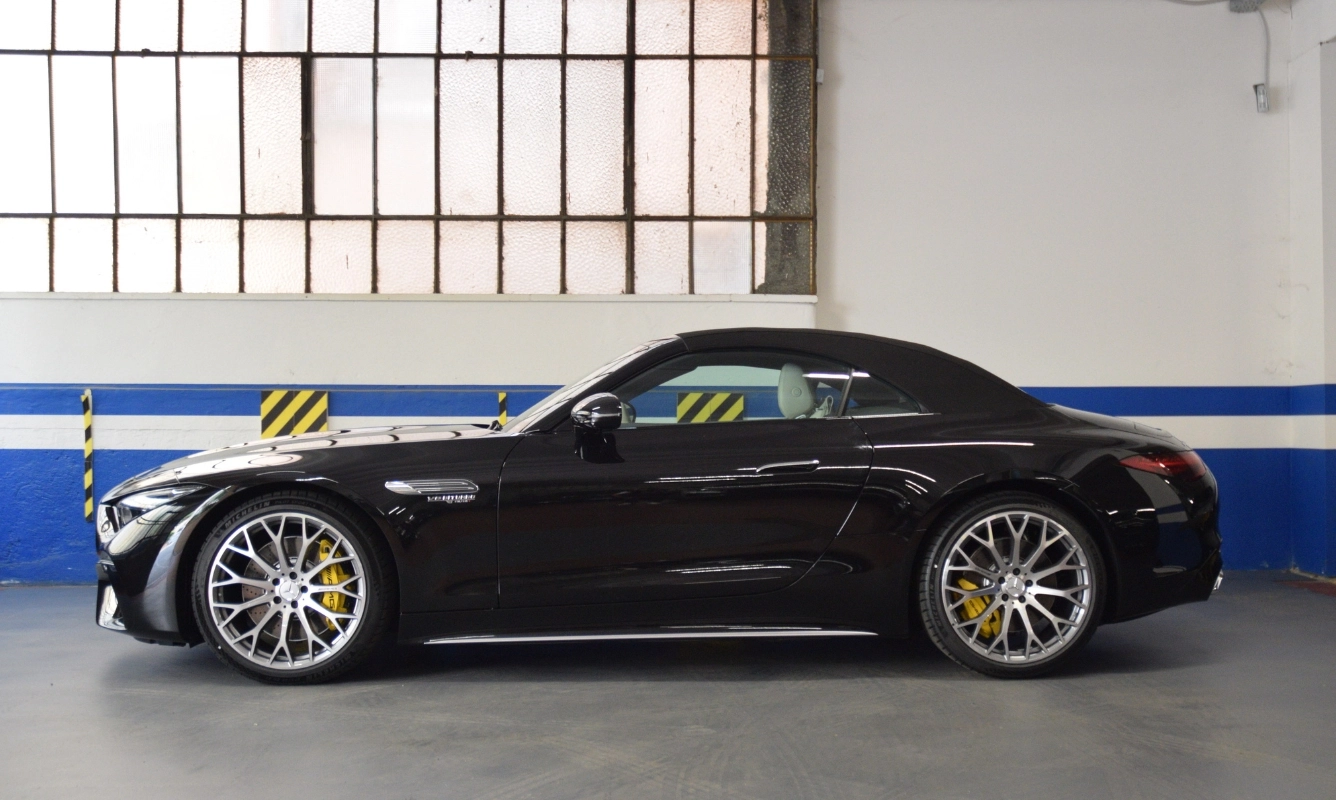 Sport car
Mercedes-benz
SL
00E41/PRI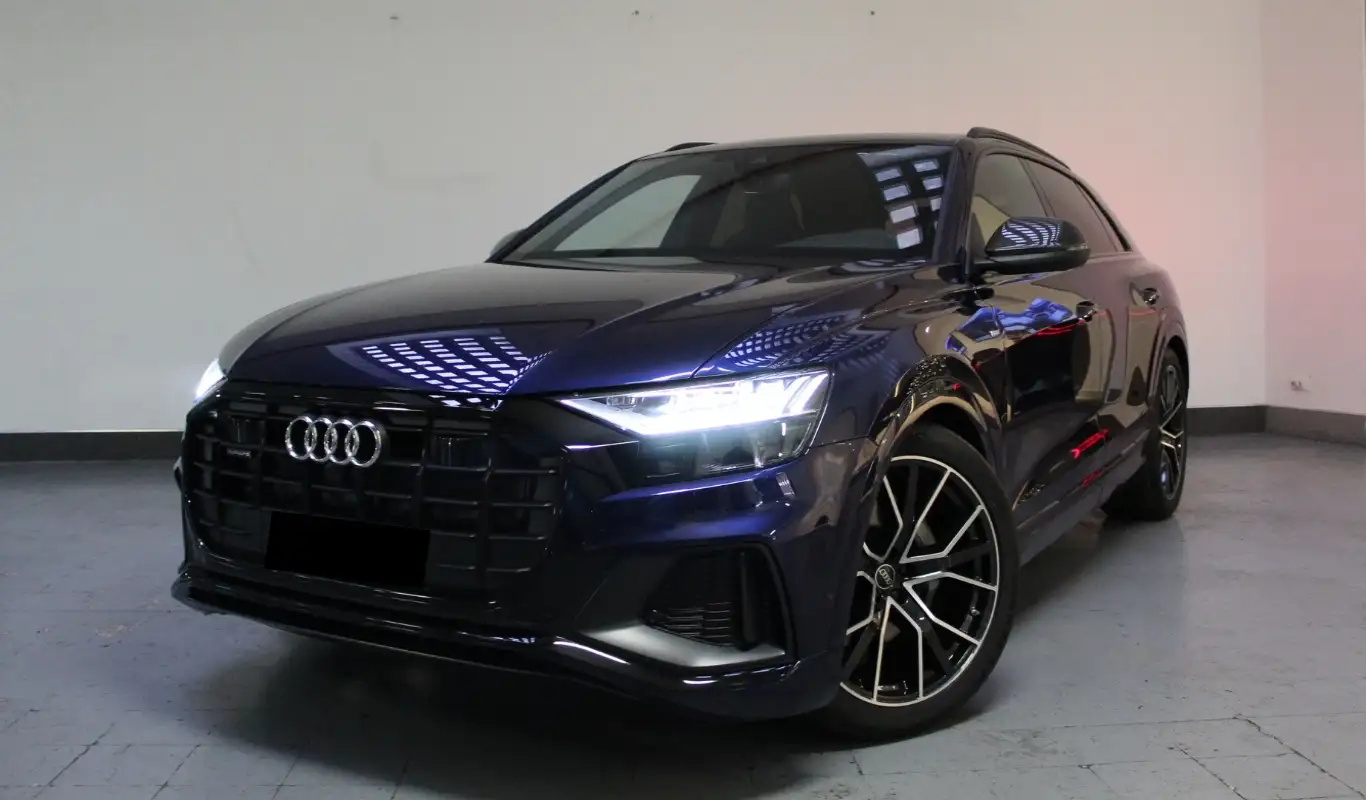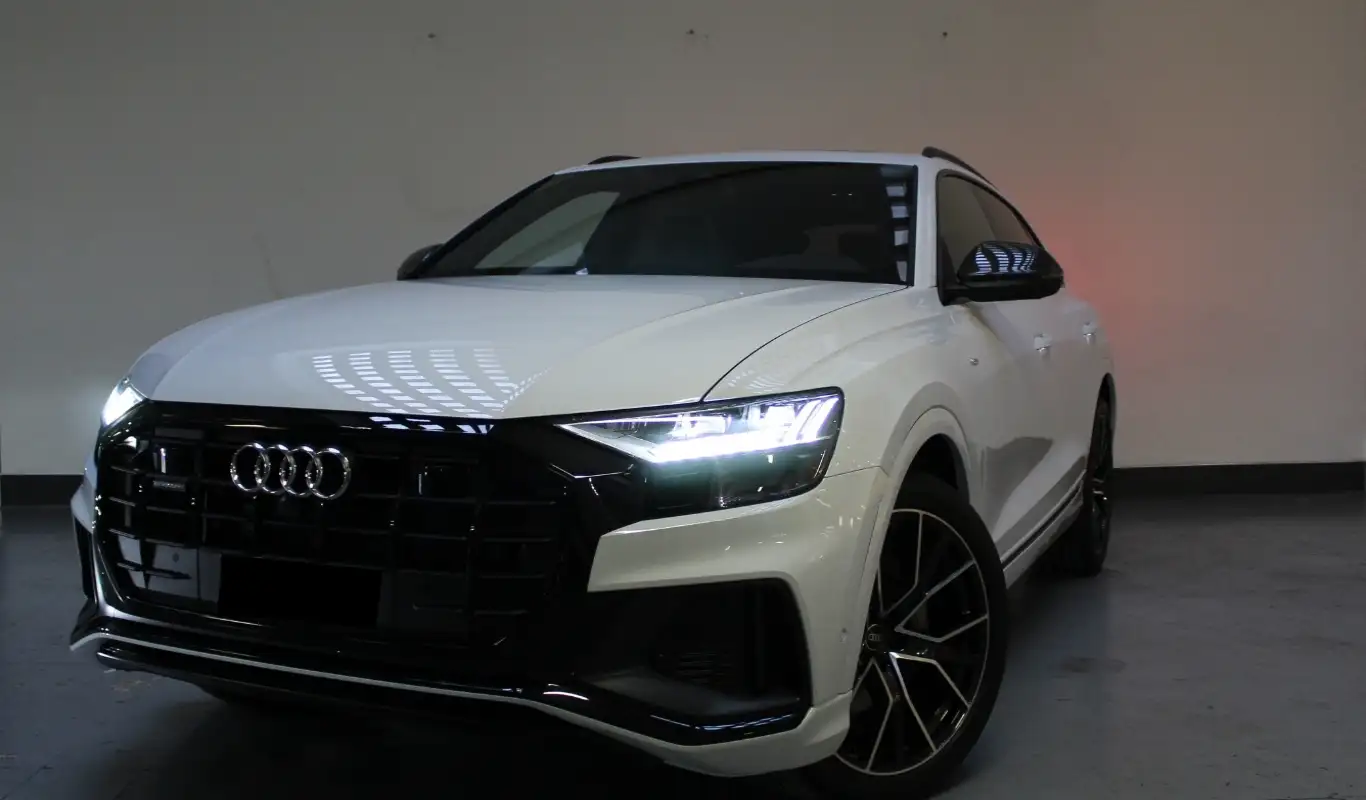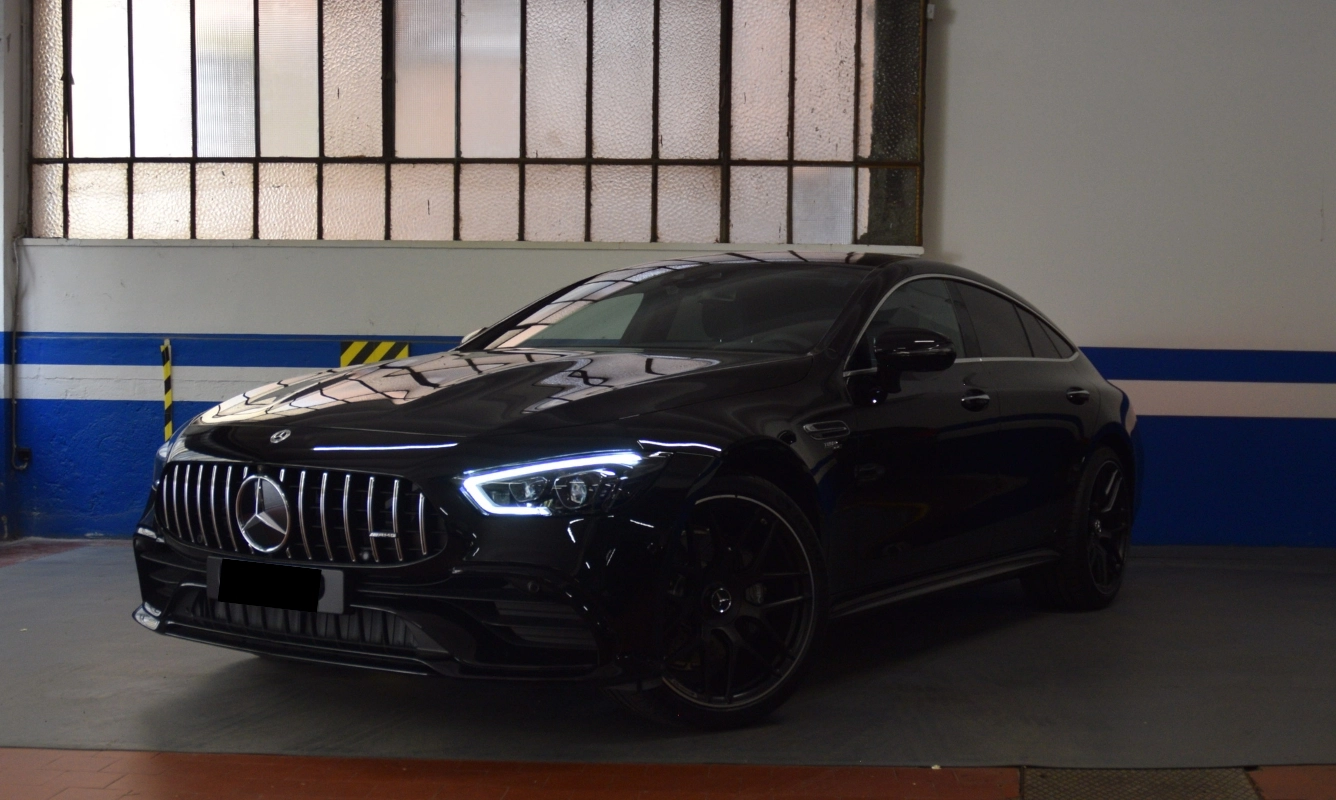 Sport car
Mercedes-benz
GT4 Coupé 53 AMG
00E60/PRI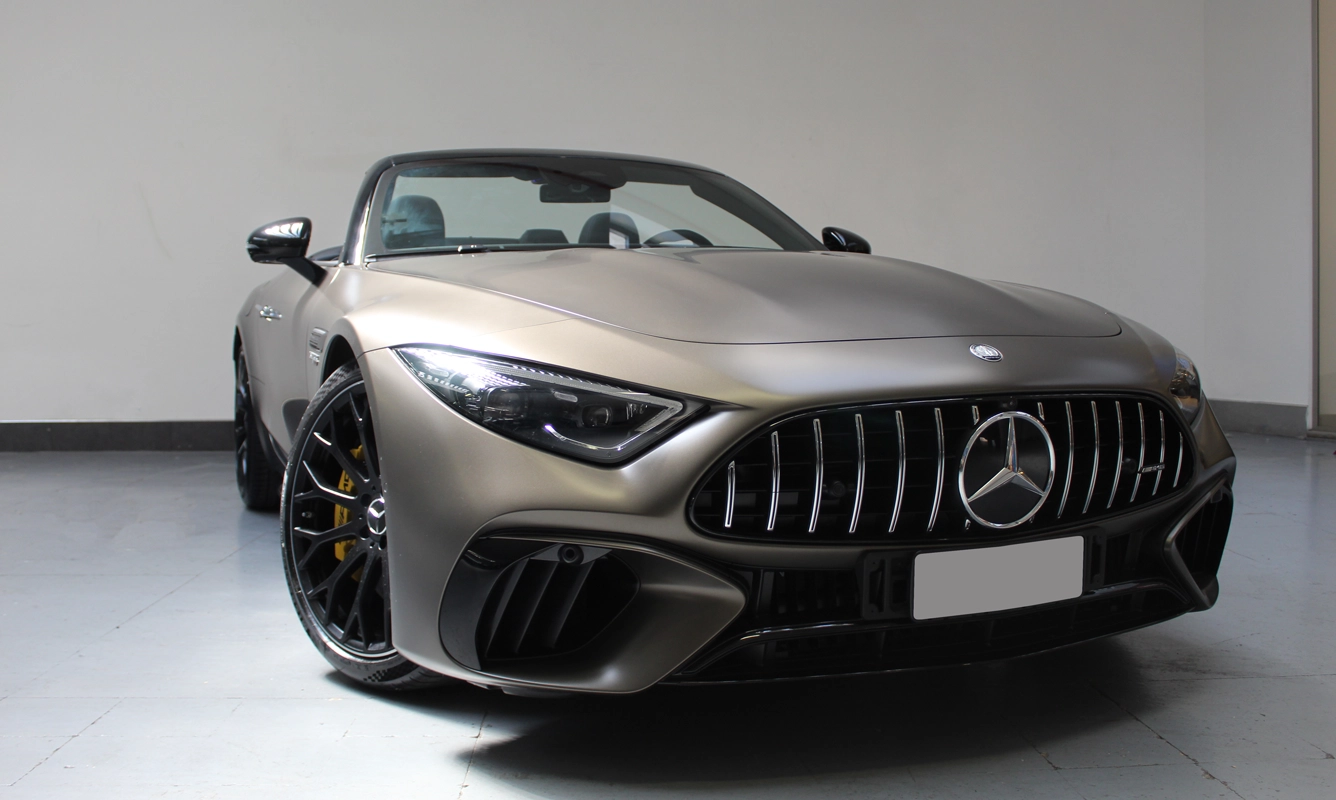 Sport car
Mercedes-benz
SL
00E39/PRI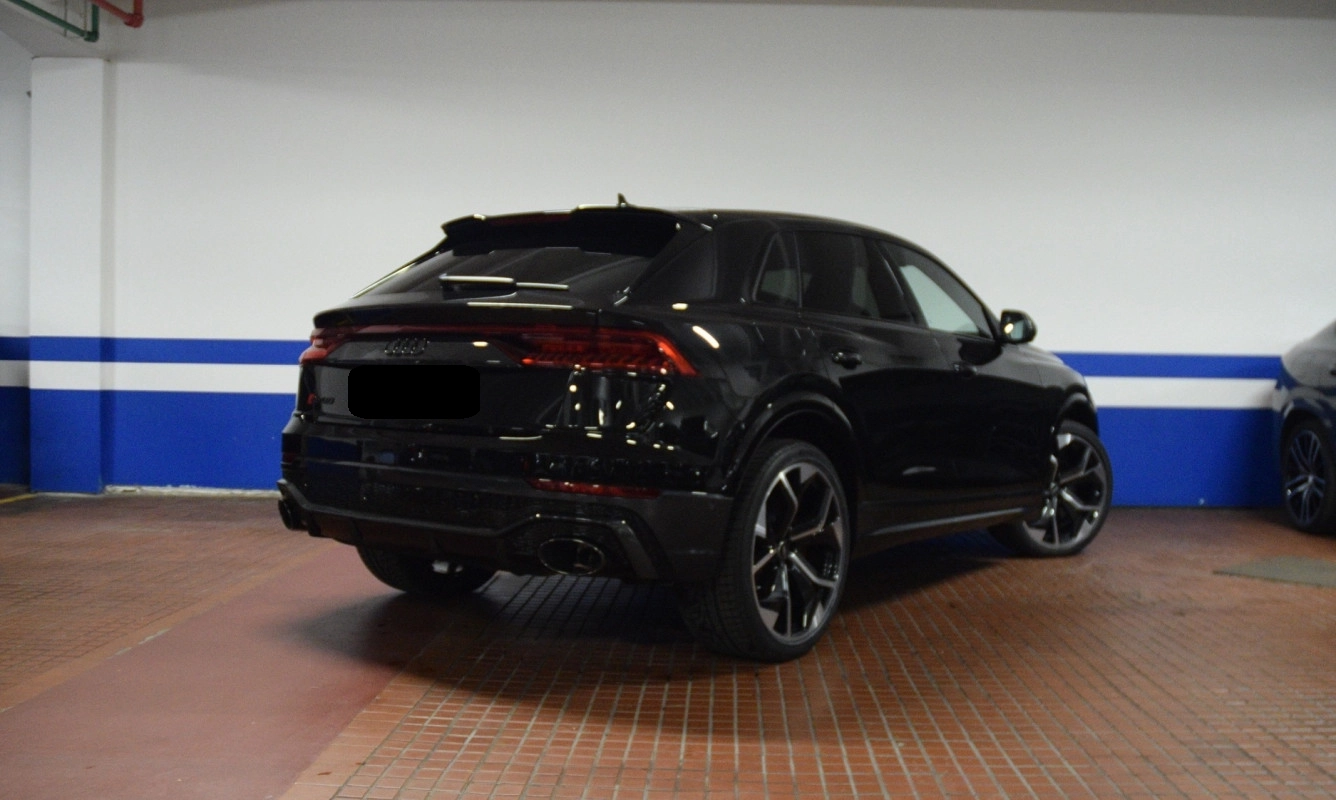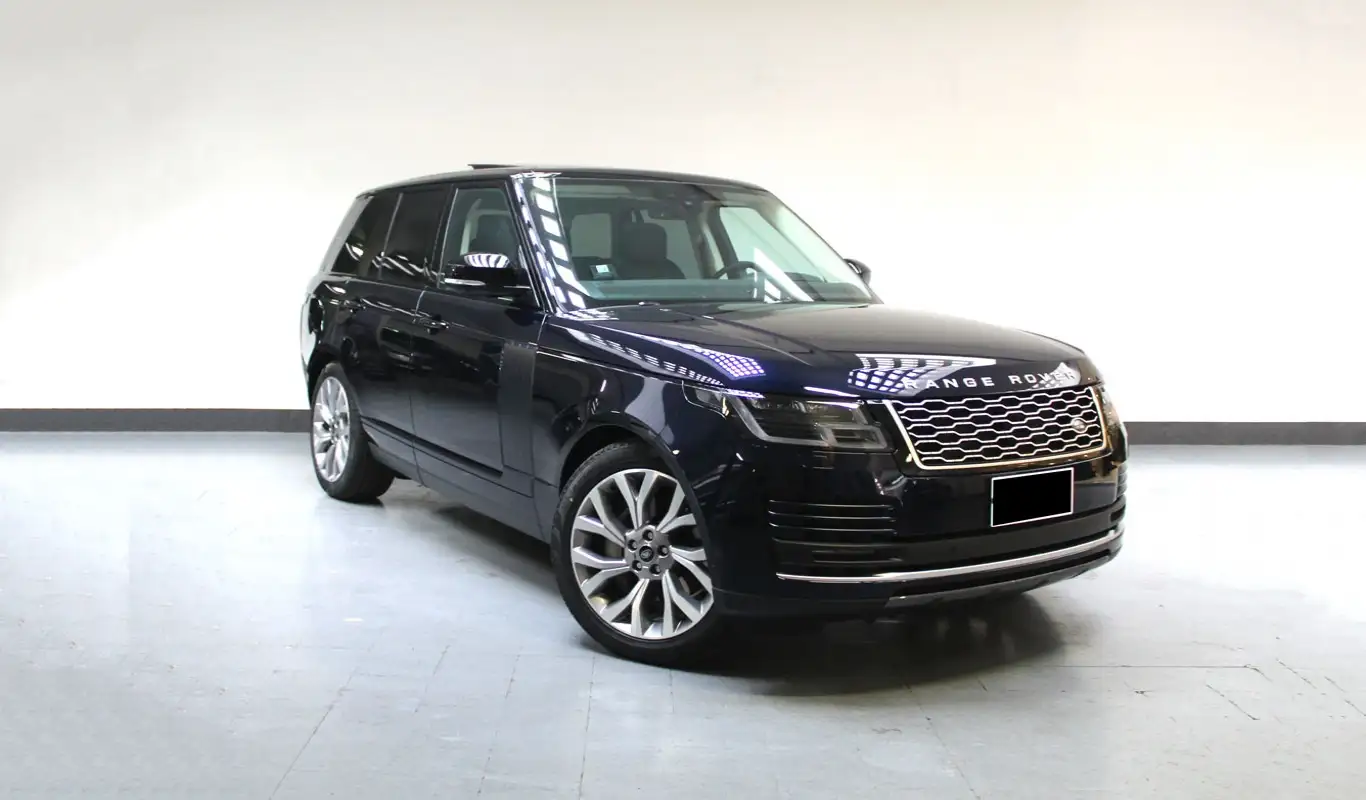 SUV
Land Rover
Range Rover Classic
00C16/PRI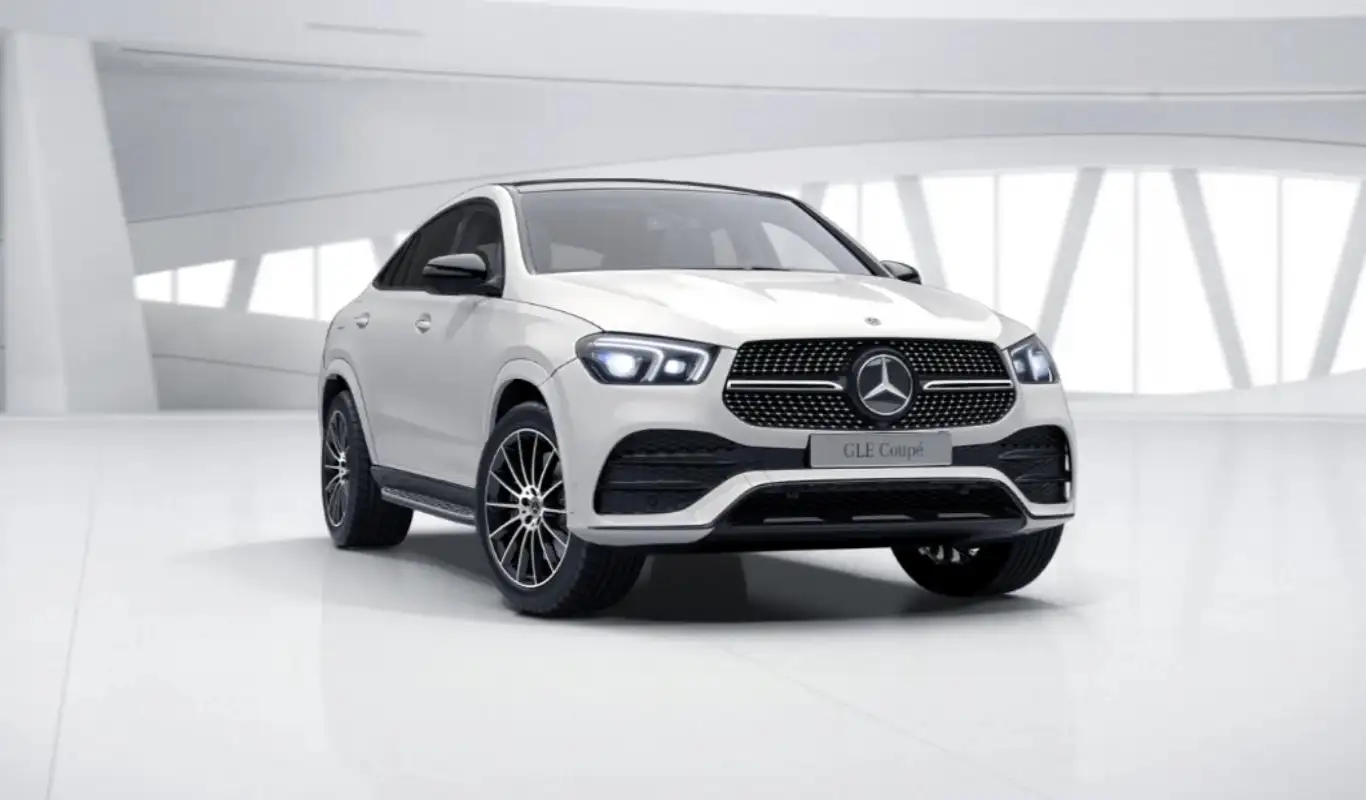 SUV
Mercedes-benz
GLE Coupé
00E4D/PRI
Booking with us is hassle-free
Rated 4.8 / 5.0 on
Hire a Luxury Car in Portofino
Rent a Sports car in Portofino
Rent a sportscarin Portofino and drive along the coastal roads to enjoy a trulyunforgettable experience. Hire a Ferrari or Lamborghini in Portofinoand run the scenic route that winds its way along the beautiful ItalianRiviera, offering stunning views of the sea and the picturesque towns alongthe way. The road begins in Portofino and runs along the coast towardsnearby destinations such as:
· Santa Margherita Ligure
· Rapallo
· Chiavari
Driving alongthe coastal road behind the wheel of a Porsche or Maserati offerthe opportunity to enjoy the natural beauty of the coastline and explore thecharming towns and villages that dot the landscape. Along the way, you'll passthrough beautiful fishing villages, pastel-colored buildings, and vineyardsthat stretch out towards the Sea.
Hiring a Convertible in Portofino
Hire a convertiblein Portofino and drive to nearby beaches, as Portofino ishome to several small beaches and coves. Hiring a convertible in Portofinogives you the flexibility to visit neighboring beaches such as:
· Baia dei Saraceni
· Paraggi Beach
Rent a BMWSerie 8 Cabrio or an Audi A5 cabrio in Portofino and stop at Baiadei Saraceni, a secluded beach located just a short drive from the village thatoffers a peaceful and relaxing atmosphere. The beach is surrounded by cliffsand is accessible only by boat or by a steep trail that leads down to thewater. The beach is known for its crystal-clear waters and is a populardestination for swimming and snorkeling.
Hire a Mercedes-benzE Class cabrio in Portofino and relax to Paraggi Beachlocated in a sheltered cove just a short walk from the town. The beach issurrounded by lush greenery and is known for its clear turquoise waters. Thereare several restaurants and cafes nearby where you can enjoy a meal or a drinkwith a view of the Sea.
Renting a Suv in Portofino
Visit nearby attractions renting an SUV in Portofino. Camogli is an ideal destination when hiring a Mercedes-Benz GLS or an AUDI Q8 in Portofino. Camogli is a historic fishing village located approximately just 6 km drive northwest of Portofino that offers unique glimpses into the history and culture of the Italian Riviera. The village is known for its colorful buildings, picturesque harbor, and beautiful beaches.
Tour the Riviera by hiring a Van in Portofino
Hire a VAN in Portofino and travel to the San Giorgio Church. The church is located in the center of the village and dates back to the 12th century, featuring beautiful frescoes and a stunning bell tower. The church is accessible by car and there is a small parking lot located nearby.
After visiting the San Giorgio Church, hiring a Mercedes-benz Vito or a Mercedes-benz CLASS V Luxury you can take a scenic drive up to the Portofino Lighthouse. The road leading up to the lighthouse is narrow and winding, but accessible by Van.
Explore Portofino in your iconic Luxury Car
Hire a luxury car in Portofino and explore its harbor considered as the heart of Portofino, home to a variety of fishing boats and luxury yachts. Here are some suggestions for exploring the harbor by a luxury car:
Drive to the Piazza Martiri dell'Olivetta, which is located at the entrance of the village and has a large parking area also for Vans. From there, it's just a short walk to the harbor.
Park your luxury car in the designated parking area near the harbor, if available, and take a walk around the waterfront. The harbor is lined with colorful buildings and luxury yachts, and offers stunning views of the sea and the surrounding cliffs.
Rent an exotic car in Portofino to visit the nearby villages such as Santa Margherita Ligure and Rapallo, which offer beautiful beaches, charming historic centers, and delicious local cuisine. Rapallo is known for its delicious seafood cuisine, and there are many great restaurants and cafes to choose from to enjoy a leisurely lunch or dinner while taking in the beautiful views. Rent a Ferrari, Porsche or a MB C class cabrio in Portofino and stop at one of the following restaurants:
La Terrazza: Located in the heart of Portofino offers stunning views of the harbor and serves delicious seafood cuisine. The restaurant has a large outdoor terrace where you can enjoy your meal while admiring the stunning scenery.
Taverna del Marinaio: This cozy seafood restaurant is located just a few steps away from the harbor and offers a wide range of local seafood dishes. The atmosphere is relaxed and cozy, and the staff is friendly and welcoming.
Chuflay Restaurant: This elegant restaurant is located on the waterfront and offers stunning views of the sea and the harbor. The menu features a mix of local and international dishes, with a focus on seafood and fresh ingredients.
Ristorante Da Puny: Located in a quiet spot overlooking the harbor, this charming restaurant offers delicious seafood and pasta dishes, as well as a great selection of local wines.
Hire a luxury car in Portofino, drive the coastal road and reach Santa Margherita Ligure, another beautiful town part of the Golfo del Tigullio. Here are some of the most iconic sights in Santa Margherita Ligure, while hiring an exotic car in Portofino:
Basilica of Santa Margherita: This beautiful church is located in the heart of the town, and features a stunning Baroque interior, a beautiful dome, and a collection of religious art.
Villa Durazzo: This beautiful villa dates back to the 17th century, and features a stunning garden with exotic plants, fountains, and sculptures, as well as a collection of art and antiques.
Castello di Santa Margherita Ligure: This beautiful castle dates back to the 16th century, and features a beautiful garden with stunning views of the sea and the town.
Seafront promenade: The seafront promenade of Santa Margherita Ligure is a beautiful walkway that runs along the harbor, offering stunning views of the sea and the coastline, as well as a wide range of shops, restaurants, and cafes.
Abbey of Cervara: This beautiful abbey is located just outside of Santa Margherita Ligure, and features a stunning Baroque interior, beautiful gardens, and stunning views of the sea and the surrounding hills.
Hiring a luxury car in Portofino is a great way to explore this stunning part of the Ligurian Coast in style and comfort. Rent a luxury car in Portofino and experience the beauty and glamour of the Italian Riviera like never before.
La Sponda at Le Sirenuse Hotel: Nestled within the luxurious Le Sirenuse Hotel, La Sponda offers an unforgettable dining experience. The restaurant, awarded one Michelin star, is illuminated by hundreds of candles, creating a magical atmosphere. Rent a Ferrari in Positano and let yourself be pampered by Chef Gennaro Russo, who serves Mediterranean cuisine using locally sourced ingredients. The menu features dishes such as red shrimp carpaccio, homemade scialatielli pasta with clams and zucchini, and grilled catch of the day. The restaurant also boasts an extensive wine list, featuring a wide selection of Italian and international wines.
Rent a luxury car in Positano and stop at Zass, a one-Michelin-starred restaurant, perched on a cliff with breathtaking views of the sea, and located in the luxurious Il San Pietro di Positano hotel. Chef Alois Vanlangenaeker crafts innovative dishes that highlight local and seasonal ingredients, paying homage to traditional Amalfi Coast flavors. Some of the standout dishes include the blue lobster with pumpkin cream and Amalfi lemon zest, and the beef fillet with smoked provola cheese and black truffle. The elegant setting and impeccable service make Zass an ideal destination for a romantic dinner or a special celebration.
Rent a luxury car in Positano to enjoy a truly exceptional culinary experience, combining innovative cuisine, stunning views, and impeccable service. Make sure to reserve a table in advance to guarantee a memorable dining experience on your Amalfi Coast getaway.