Luxury car rental in Portofino
Portofino is a suggestive and fashionable tiny touristic resort set in the renowned coast of Liguria. It is a dreamy and glamorous land with a stunning seascape and picturesque and colored homes close one to the other, that offers an atmosphere that you will hardly forget. You can relax under the sun or sit in a cafè and admire a breathtaking view, with the blue of the sea blended with the sky! Lush vegetation and an enchanting wood create an incomparable setting. And what to say about the famous Piazzetta? Life in Portofino revolves around this picturesque square enlivened by renowned restaurants and that overlooks an amazing marina home to superb yachts. Renting a luxury car in Portofino is possibly the best pass to live the authentic exclusive and posh lifestyle of this unique place.
We are the only luxury platform that allows online booking
Exclusive provider
Rated 4.8/5.0
Booking with us is hassle-free.
1.CHOOSE
Perform a search and choose between the actual cars available. What you see is what you get, no surprises.
2.RESERVE
Book the car you want and in case of early booking you are free to change your mind until three days before the rental starts and you will get a full refund.
3.ENJOY
The Service Provider will contact you to make the fine tuning of the delivery details. The car will be impeccably delivered to your location on the date and time requested.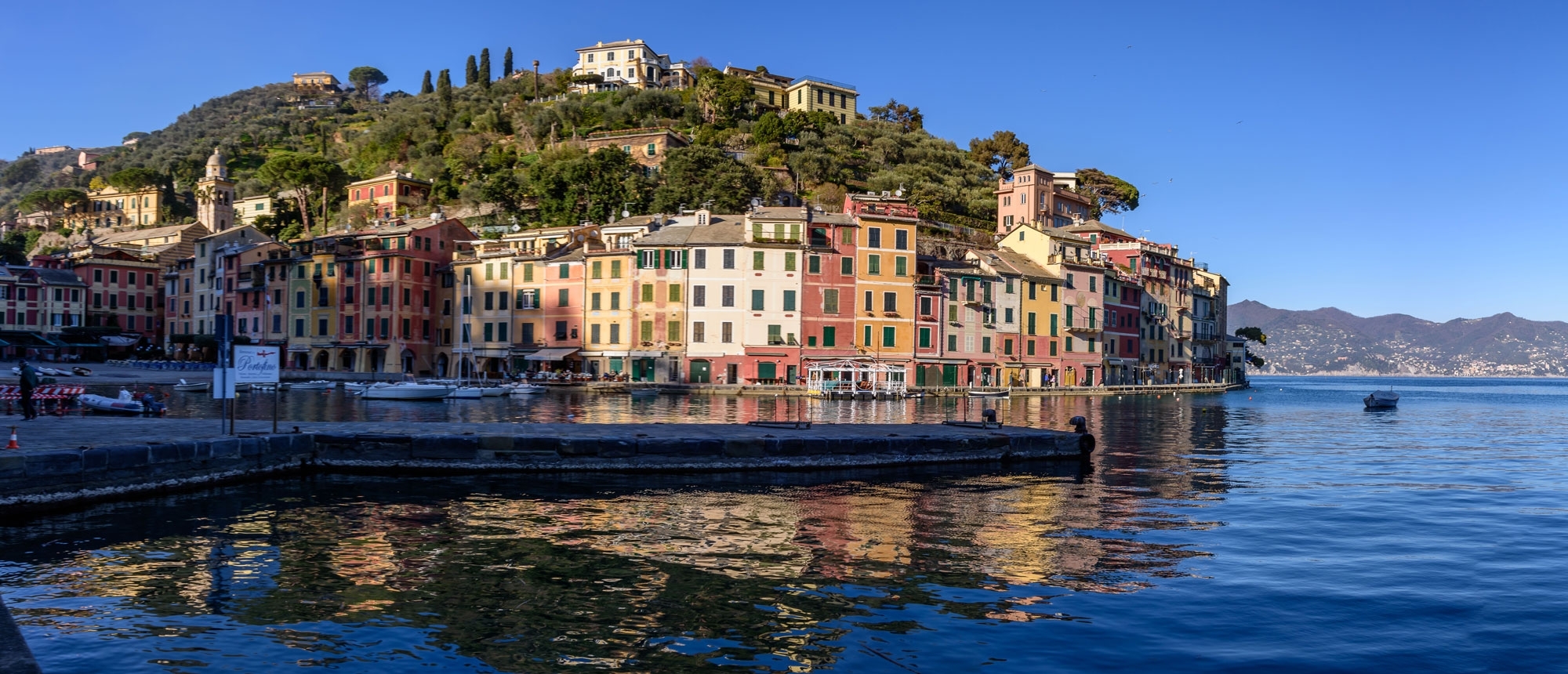 Hire a luxury car in Portofino
Portofino is a beguiling land that attracts every year Vips and Jet setters. You can also visit the Church of St. Martin, the lighthouse or the Church of St. George. If you feel dynamic enough, you can't leave Portofino without going to Castle Brown. You have to climb on the top of the hill but it's worth the walk! The view is amazing and you can take some incredible photos.

Portofino offers everything you might want: crystal-clear sea, high end facilities, an exclusive marina, exquisite restaurants, elegant boutiques, art galleries, stunning view, and on a clear day you can even see France! It is an ideal base to go anywhere if you consider that Monte Carlo, Milan or Florence are just a few hours driving, just to list some of the best locations to visit. You should consider to hire a prestige car or rent a supercar in Portofino and live your jouney at its fullest. Portofino is really a paradise corner, a unique village that can't disappoint you!