Luxury car rental in Sardinia
Excellent
Rent a Luxury Car in Sardinia
Sardinia is a beautiful island filled with stunning natural beauty, rich history, and unique culture, making it a must-visit destination for any traveler. Hire a luxury car in Sardinia and cruise to Supramonte a mountain range located in the central-eastern part of the island. It covers an area of approximately 1,500 square kilometers and is characterized by a rugged and wild landscape, dotted with canyons, caves, and plateaus. The name "Supramonte" comes from the Sardinian language and means "above the mountain." One of the most famous sights in Supramonte is the Gola Su Gorropu, a deep canyon that is considered one of the most impressive natural wonders of Sardinia and an ideal destination while renting an exotic car in Sardinia.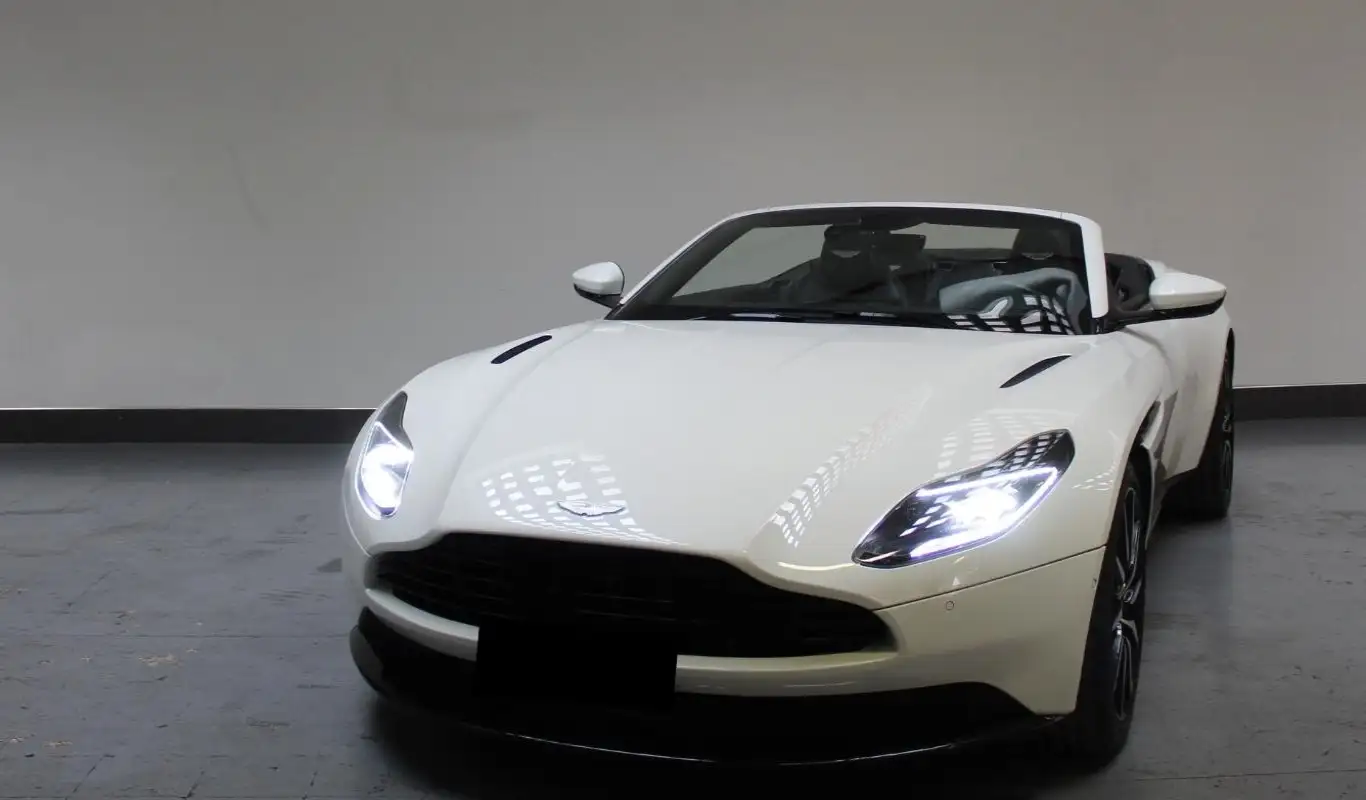 Sport car
Aston Martin
DB11 Volante
00D4F/PRI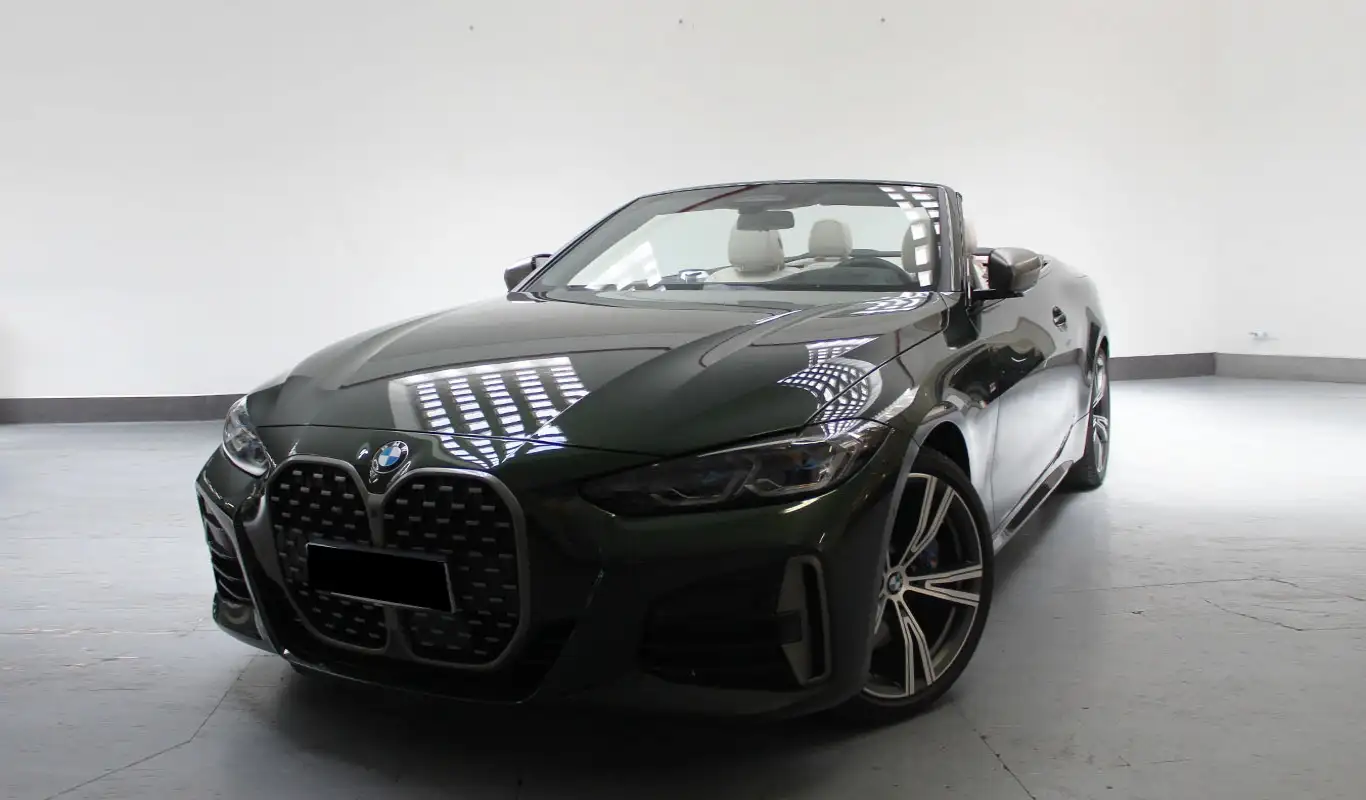 Convertible
BMW
M440i Cabrio
00D71/PRI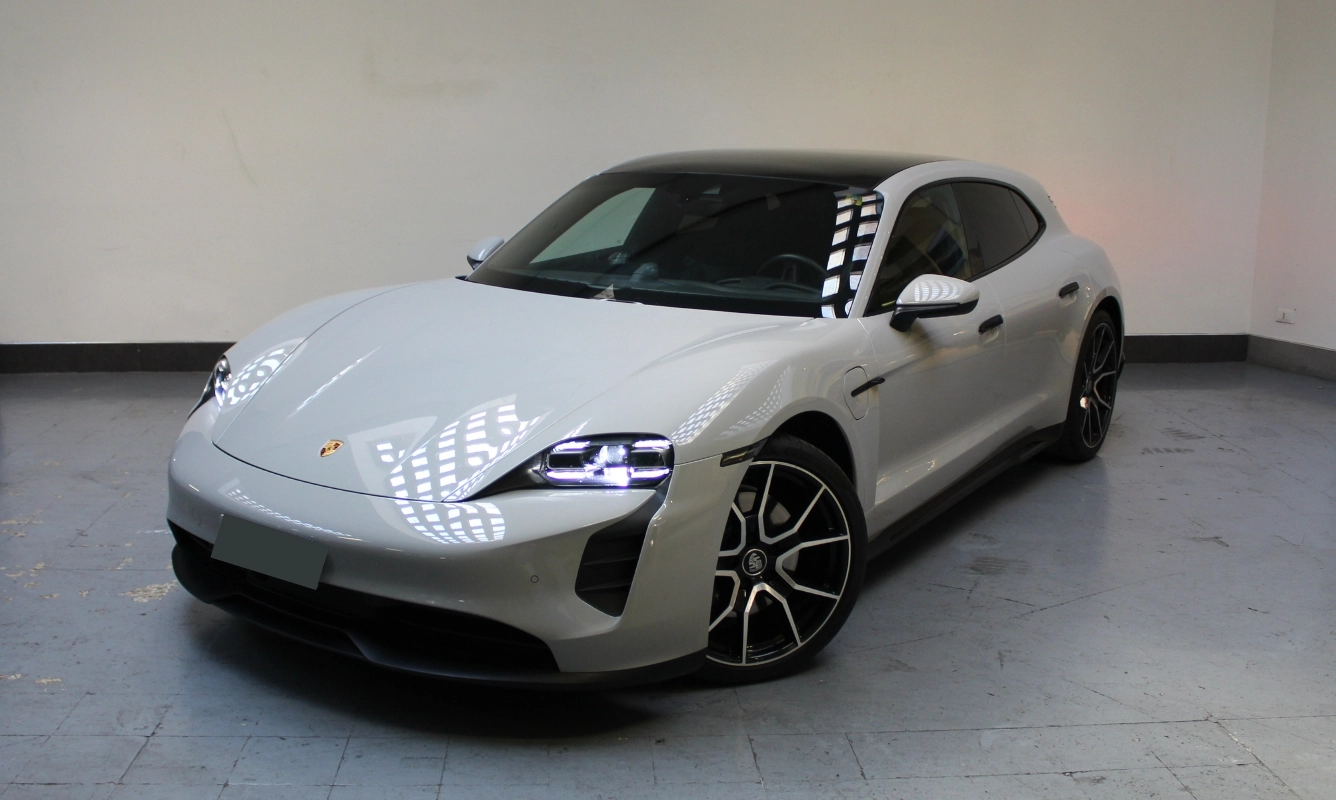 Sport car
Porsche
Taycan Sport Turismo
0107C/PRI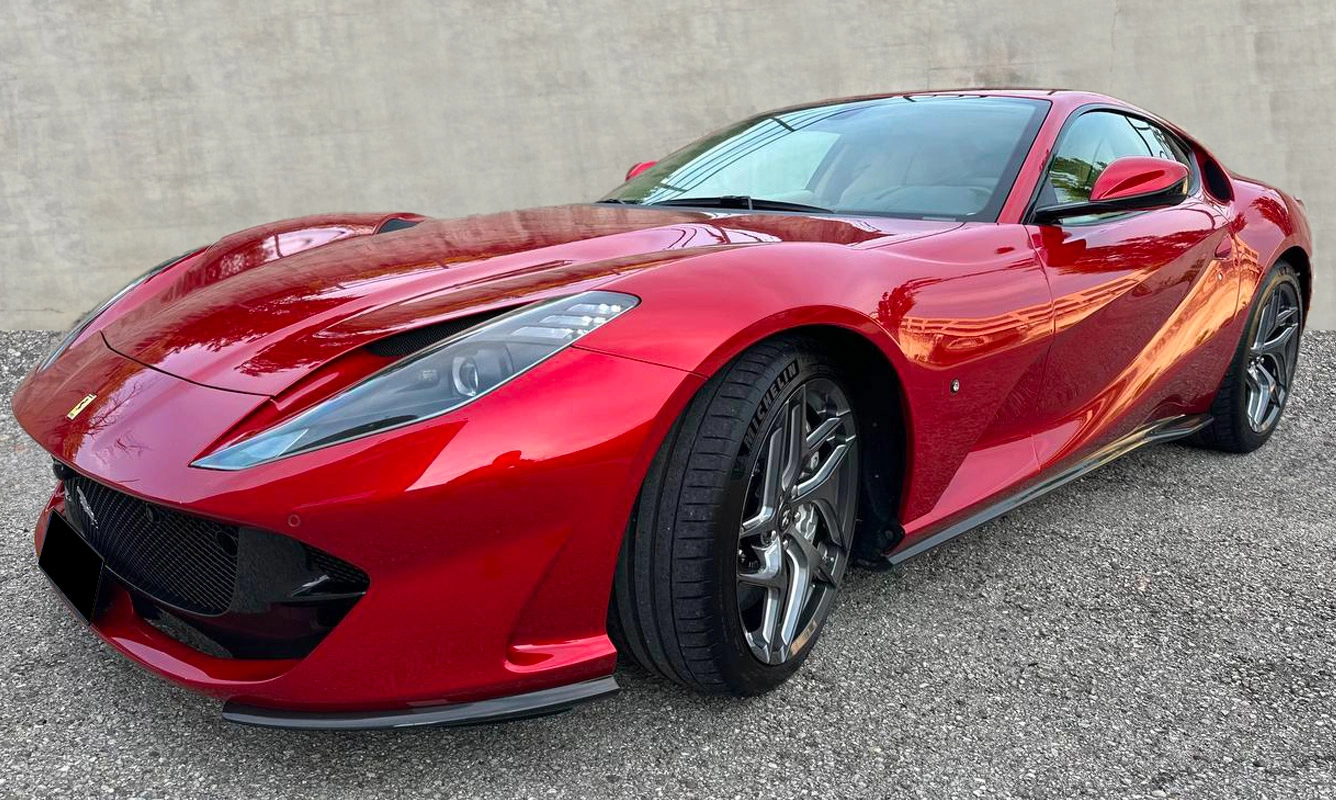 Sport car
Ferrari
812 Superfast
01055/GTR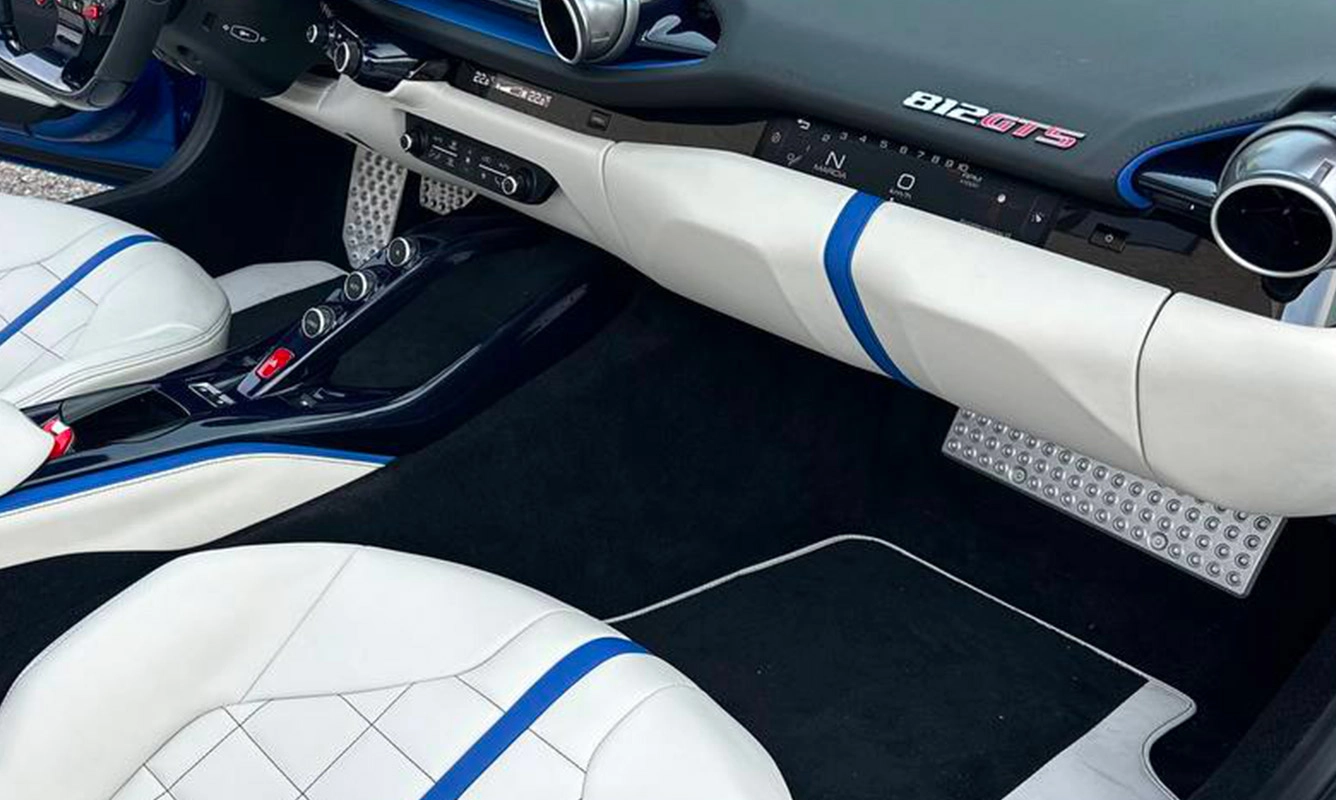 Sport car
Ferrari
812 Superfast
01054/GTR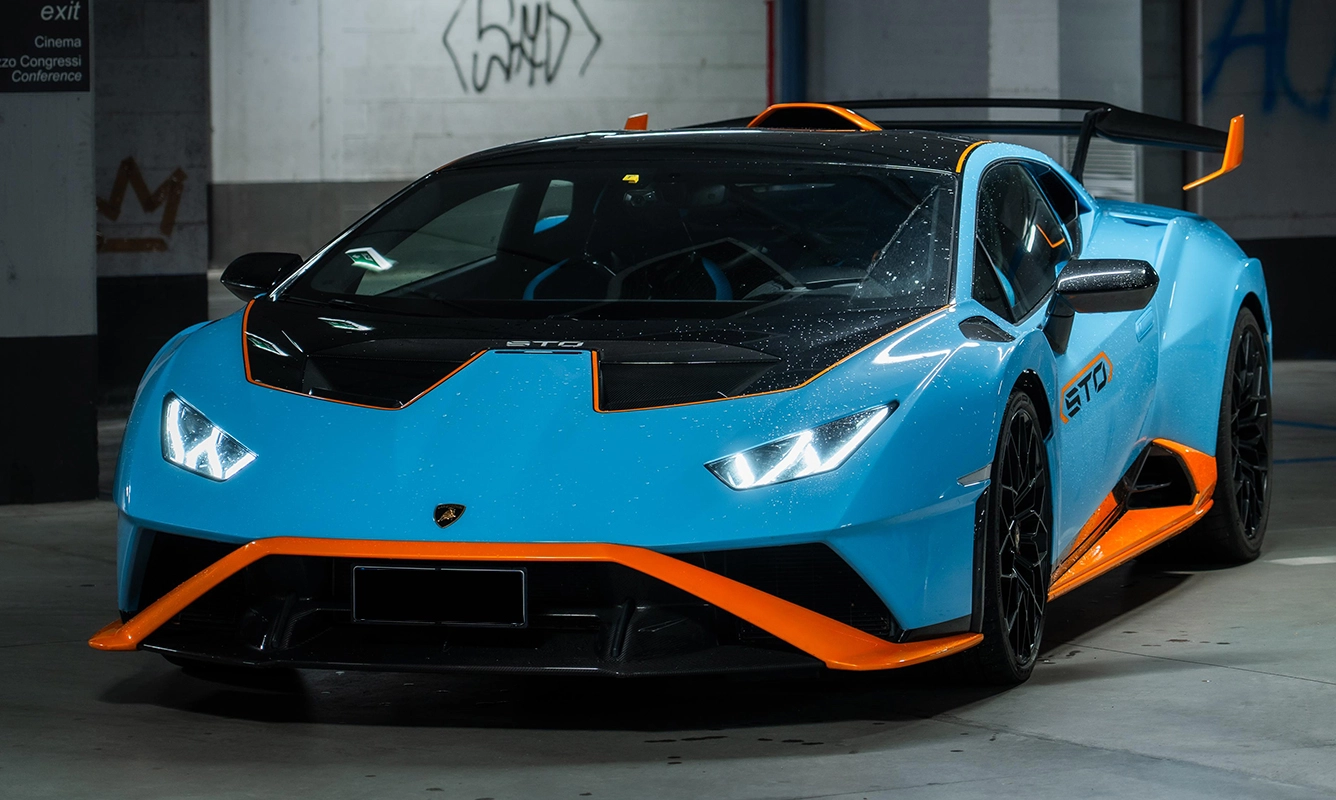 Sport car
Lamborghini
Huracan
01051/GTR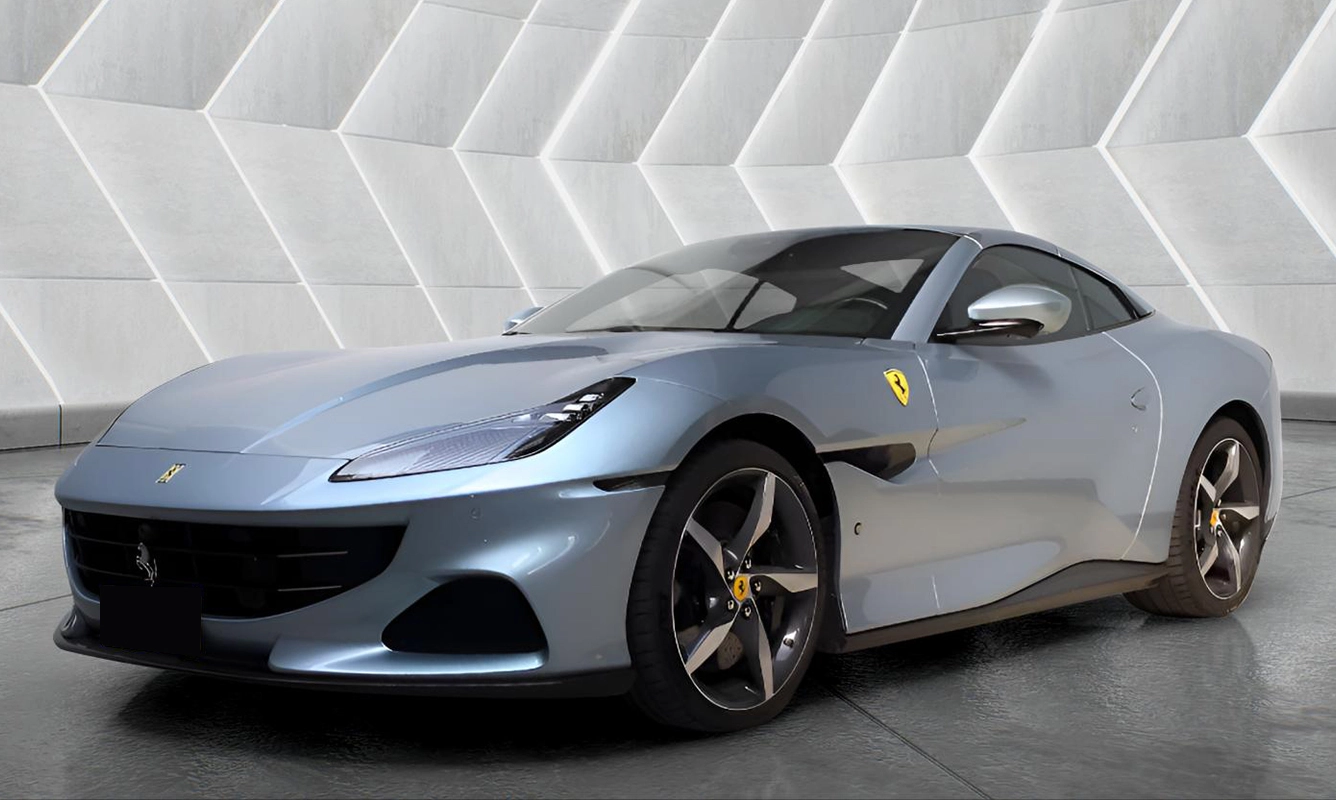 Convertible
Ferrari
Portofino
01091/GTR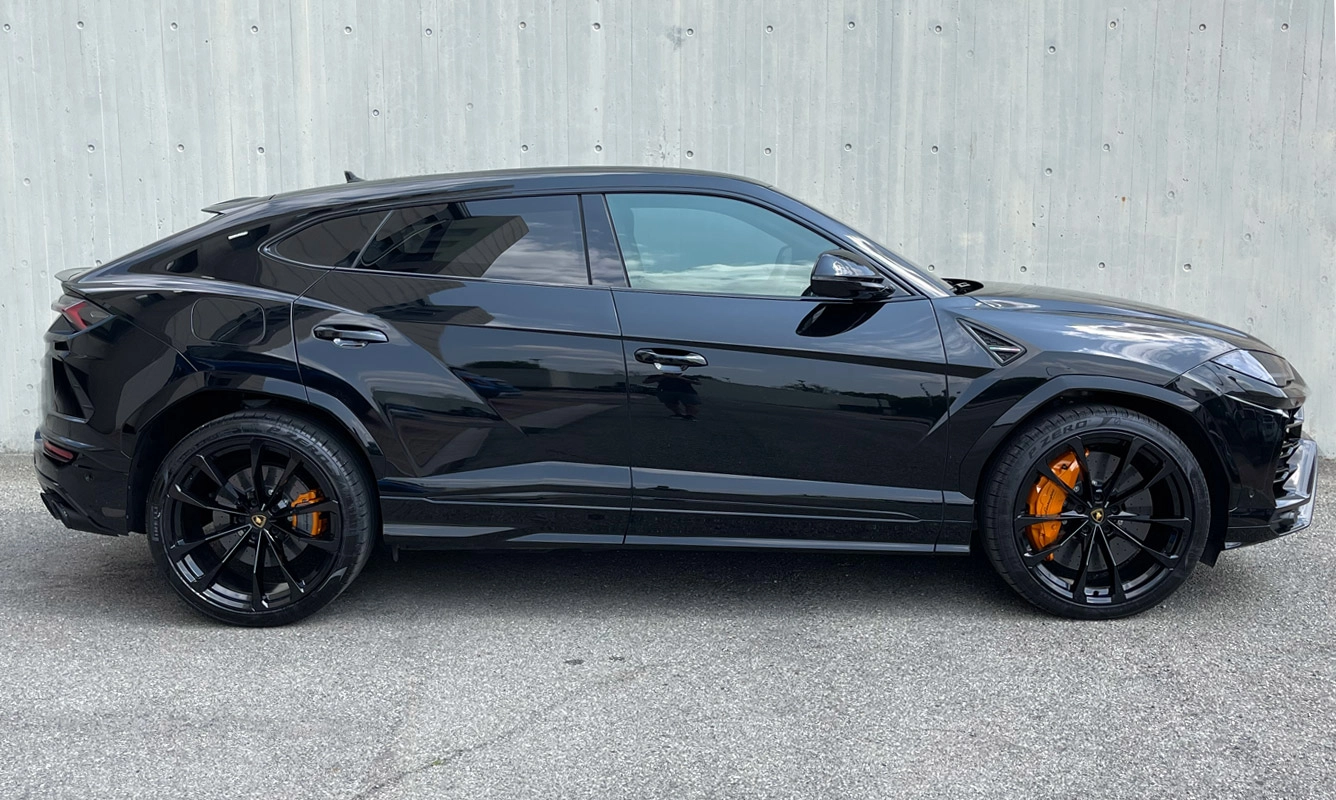 SUV
Lamborghini
Urus
01056/GTR
Booking with us is hassle-free
Rated 4.8 / 5.0 on
Hire a luxury car in Sardinia
Rent a sportscar in Sardinia
Hiring a Ferrariin Sardinia and driving to San Teodoro is sure to be a thrillingexperience, as you'll be able to enjoy the power and precision of an iconicItalian sports car while taking in the beautiful Sardinian landscape.
Rent your sportscarin Sardinia and:
· Start your trip from Olbia,which is the closest major city to San Teodoro
· Take the SS125 OrientaleSarda, a picturesque road that winds through the Sardinian countryside andalong the coastline. This route will allow you to enjoy the stunning vistaswhile experiencing the enjoyment of a sportscar rental in Sardinia.As you drive along the SS125, take advantage of the winding roads toexperience the handling and acceleration of your Porsche or Lamborghini.
· Once you reach San Teodoro,park your Ferrari and take some time to explore the town. Visit thelocal beaches, such as La Cinta and Cala Brandinchi, or dine atone of the many waterfront restaurants to savor the local cuisine.
Hire a convertible in Sardinia
Sardinia is a beautiful island in the Mediterranean Sea, known forits stunning coastline, crystal-clear waters, and picturesque landscapes.Exploring the countryside while renting a convertible in Sardinia is an incredible experience.
Rent a Mercedes-benzE cabrio in Sardinia and run the scenic coastal drive that connect Algheroto Bosa, a road that takes you through rugged cliffs, turquoisewaters, and charming fishing villages. Enjoy the views of the MediterraneanSea as you wind along the coastline.
Renting a Suv in Sardinia
Renting a Suvin Sardinia and stopping at Barumini and Su NuraxiArchaeological Site can be an exciting and comfortable experience. Therugged and versatile nature of a Mercedes-benz Gls or a PorscheCayenne allows you to traverse the diverse Sardinian landscape with ease,while also providing ample space for passengers and luggage.
Start yourrental Suv in Sardinia:
· from Cagliari, thecapital city of Sardinia
· take the SS131 (CarloFelice) highway towards Oristano
· After about 40 km, takethe exit for Barumini. The drive should take approximately 1 hour,depending on traffic conditions.
Enjoy the drive with your Suv rental in Sardinia anddriving along the SS131, you'll pass through the scenic Sardiniancountryside, with its rolling hills, vineyards, and farmlands. The elevateddriving position of a Bmw X5 or Porsche Macan provide excellentvisibility, allowing you to fully appreciate the landscape.
Once you arrive in Barumini make your way to the Su NuraxiArchaeological Site. This UNESCO World Heritage site features theimpressive ruins of a Bronze Age nuragic village, offering a uniqueglimpse into Sardinia's ancient history.
Hiring a Van in Sardinia
Hiring a Van in Sardinia andexploring Orgosolo and Dorgali is a comfortable and practical wayto experience the heart of Sardinia with family or friends. A Mercedes-benzV Class or a Mercedes-benz Vito offers ample space for passengersand luggage, making it an ideal choice for this journey. Start your Van rentalin Sardinia and drive to:
· Orgosolo, famous for its murals, which depict Sardinian history, culture,and political commentary. Take some time to walk around the village and admirethe vibrant artwork on the buildings.
· From Orgosolo, take the SS129bis and then the SS129 (Monte Corrasi)towards Dorgali. The drive should take approximately 1 hour. This routewill take you through the scenic Supramonte mountain range, offeringstunning views of the Sardinian landscape.
· Once you reach Dorgali, admire the traditionalhandicrafts, such as ceramics, leather goods, and textiles.
Discover Sardinia in a posh Luxury car
If you want tohire a luxury car in Sardinia, you can do it at
· Cagliari Elmas Airport
· Olbia Costa Smeralda Airport
· Alghero Airport
· Oristano-Fenosu Airport
Hire a luxurycar at the Airport of Alghero also known as Alghero-FertiliaAirport or Riviera del Corallo Airport, located approximately 8 km(5 miles) northwest of the city center of Alghero. This Airport servesas a gateway to the northwest region of Sardinia, offering connectionsto major Italian cities and several European destinations. Rent an exoticcar at the Airport of Alghero and visit its Old Town, to explorethe picturesque cobblestone streets, medieval architecture, and vibrantatmosphere. With your luxury car rental at the Airport of Algherodo not forget to head to Capo Caccia, a dramatic coastal area withstunning cliffs and the famous Neptune's Grotto, a largestalactite-filled cave.
Hiring a luxurycar at Oristano-Fenosu Airport (FNU), you can tour the western coastof Sardinia.
Enjoy your tripto Sardinia, hire a luxury car at the Airport of Oristanoand make your way to Oristano Old Town, visiting:
· The Cathedral of Santa MariaAssunta
· The Tower of SaintChristopher
· Piazza Roma
Another must-seespot to explore while hiring a luxury car in Sardinia is TharrosArchaeological Site to discover the ancient Phoenician-Roman citydating back to the 8th century BC, overlooking the sea. When hiring a luxurycar in Sardinia do not forget the chance to explore the beautifulcoastal area with its pristine beaches, such as:
· Is Arutas
· Mari Ermi
· Maimoni
Renting a luxurycar in Sardinia and exploring Santa Teresa di Gallura is anexcellent way to enjoy the beauty and charm of this Sardinian coastal town. Tomake the most of your experience, drive to Porto Longone, a scenicmarina with yachts and boats nestled along the waterfront or Rena BiancaBeach, a stunning white sand beach with crystal clear waters, perfect for aquick dip or sunbathing.
Rent a Ferrari,Lamborghini or Porsche in Sardinia and drive along the coastto enjoy the picturesque coastal roads, taking in the stunning views of the MediterraneanSea and the lush landscape. Drive at a leisurely pace to fully appreciatethe surroundings and stop at viewpoints for photo opportunities.
While exploring SantaTeresa di Gallura, in your luxury car rental in Sardinia, considervisiting nearby towns such as:
· Palau
· Porto Cervo
· Porto Rotondo
Each has itsunique charm and offers additional attractions, restaurants, and beautifulbeaches. Remember to have fun and make the most of your luxury drivingexperience while renting an exotic car in Sardinia to explore thebeautiful island and its surroundings.