Sports Car Rental in Sorrento
Excellent
Rent a Sports Car in Sorrento
Sorrento is perched on a cliff overlooking the Bay of Naples, and there are several great viewpoints around town where you can enjoy panoramic views of the sea and the surrounding countryside. Rent a sportscar in Sorrento as there are several sights and attractions you won't want to miss like the Villa Comunale. It is a beautiful public park located in the heart of the town, near Piazza Tasso. It is a peaceful and relaxing oasis amidst the busy streets of the town, offering stunning views of the Gulf of Naples and Mount Vesuvius. Visitors can walk along the winding paths through lush gardens, colorful flowers, and trees. Renting a sportscar in Sorrento allows you to fully experience the beauty and excitement of the town, including its stunning natural scenery, charming attractions, and historic landmarks.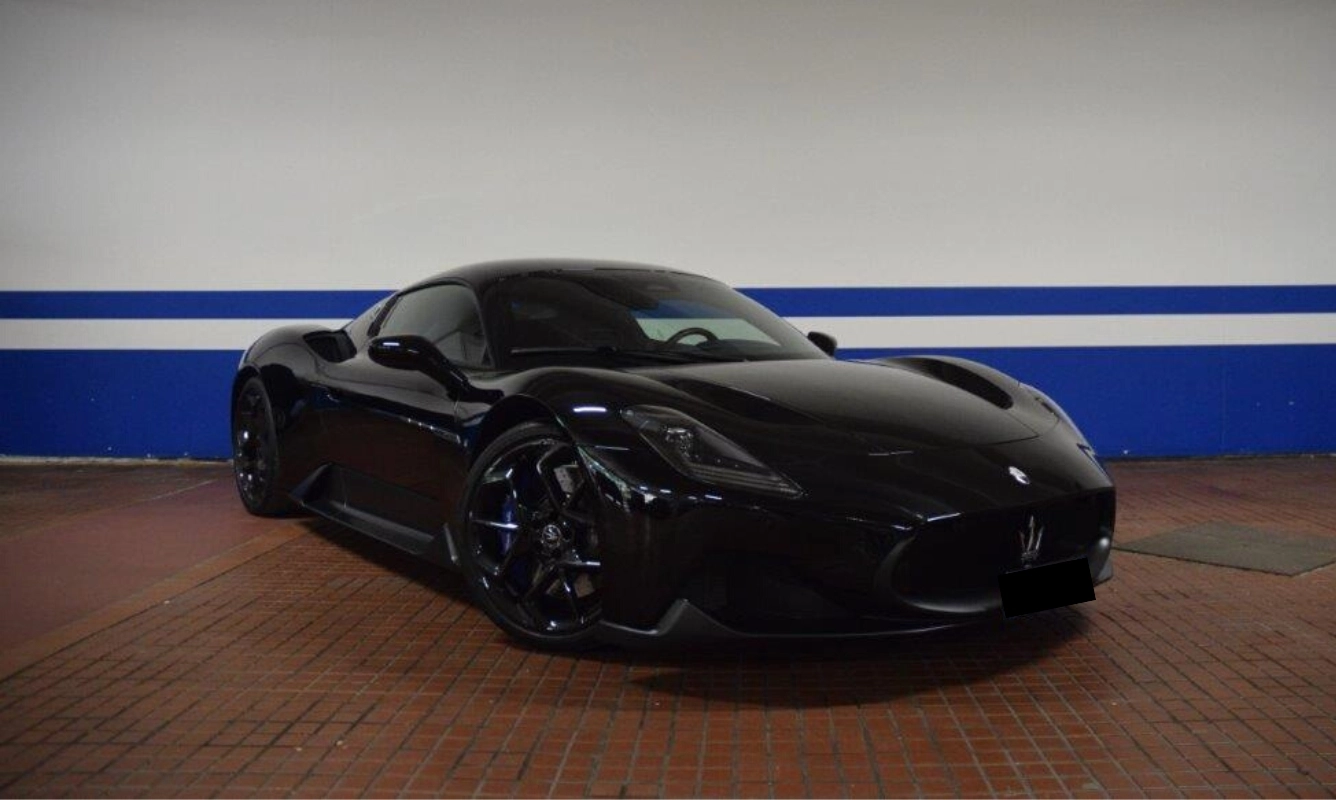 Sport car
Maserati
MC20 Coupé
00F18/PRI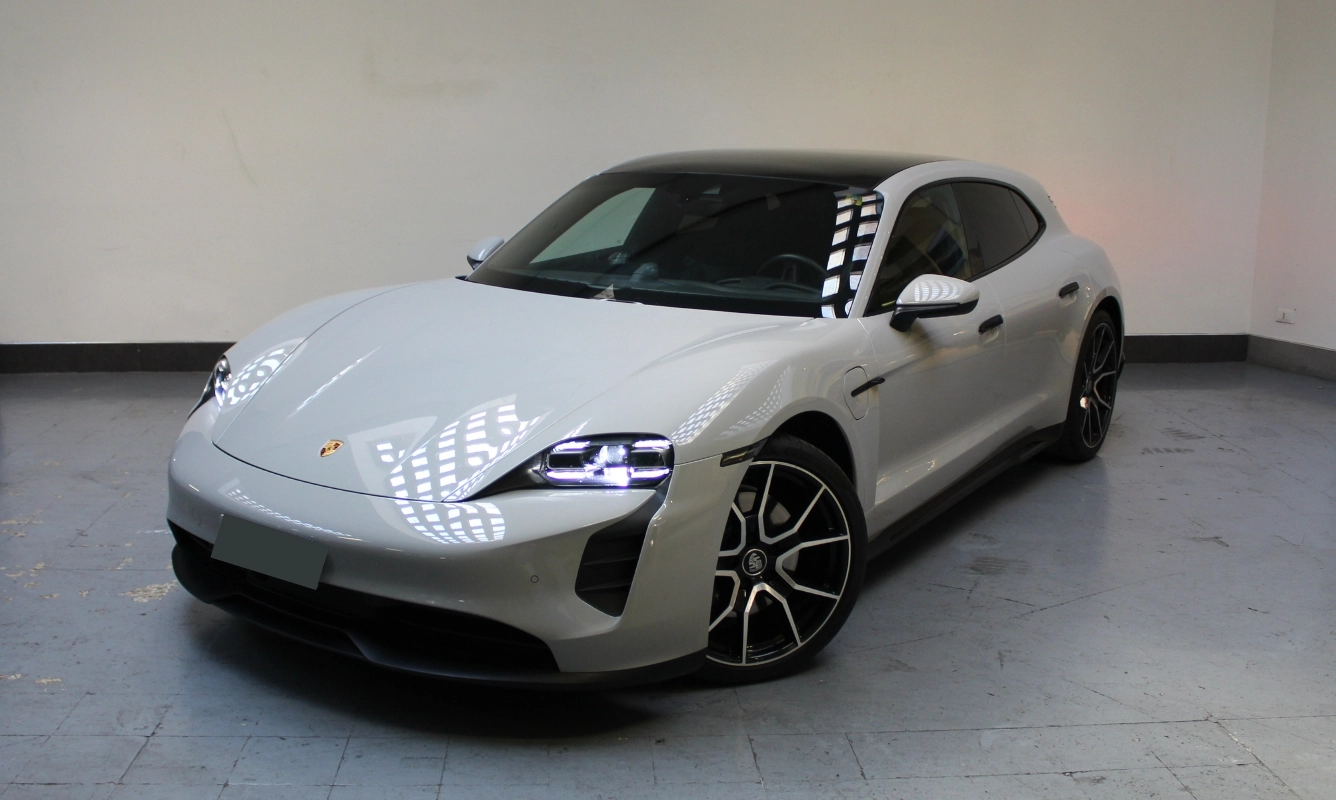 Sport car
Porsche
Taycan Sport Turismo
0107C/PRI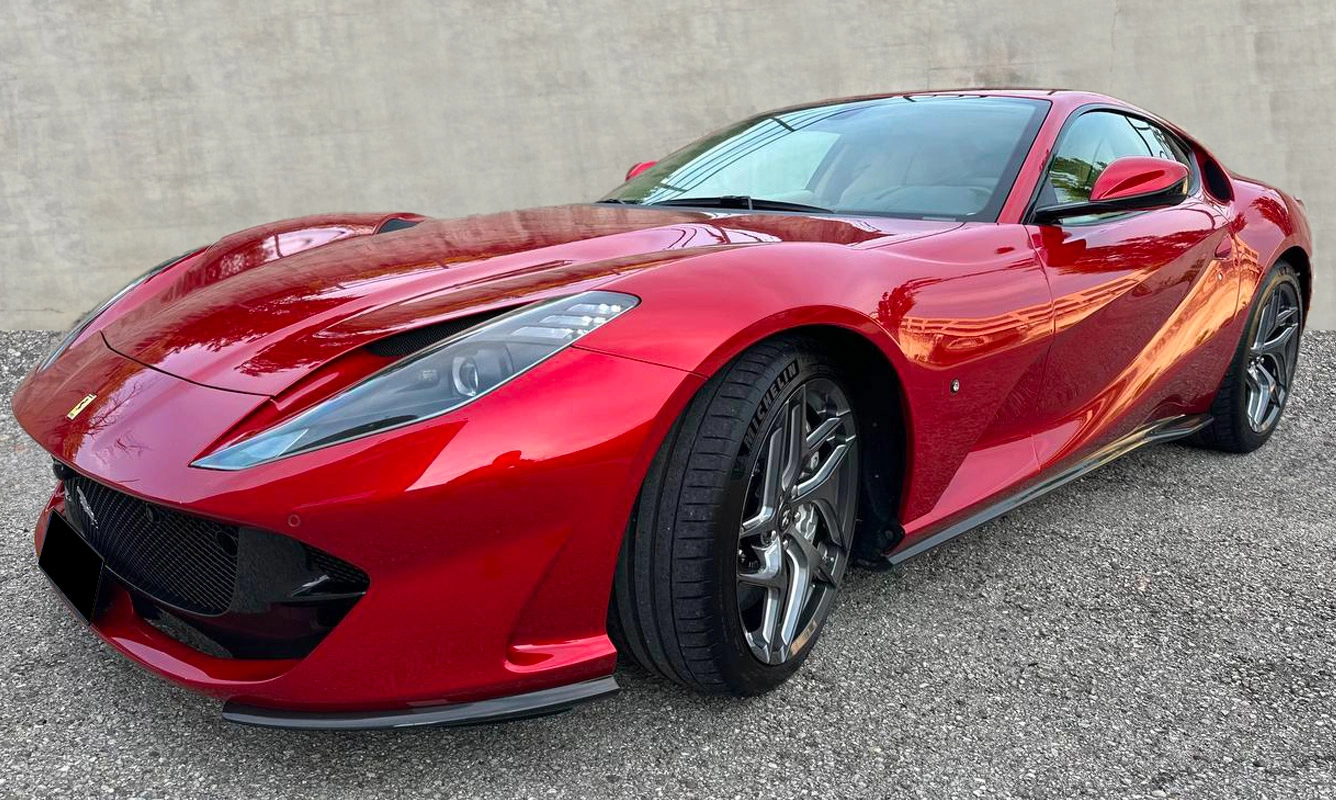 Sport car
Ferrari
812 Superfast
01055/GTR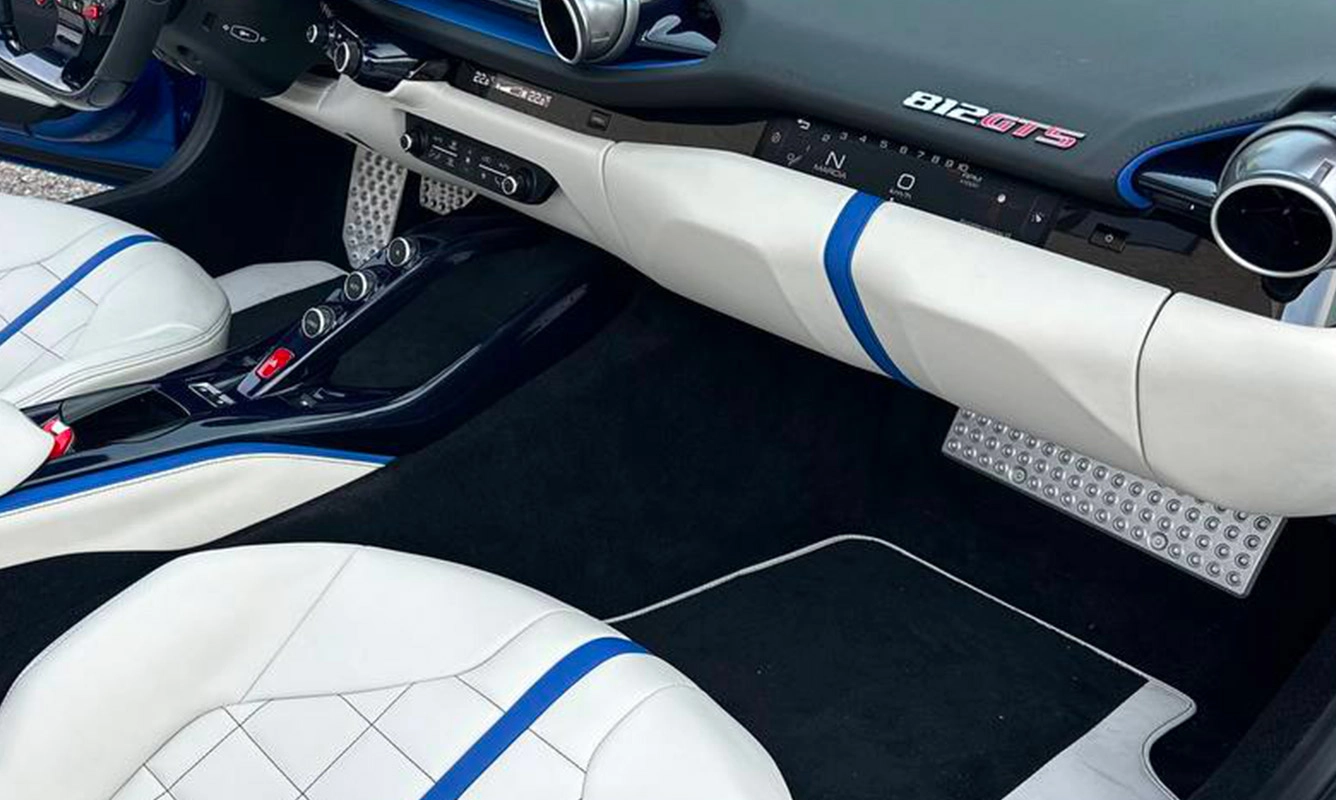 Sport car
Ferrari
812 Superfast
01054/GTR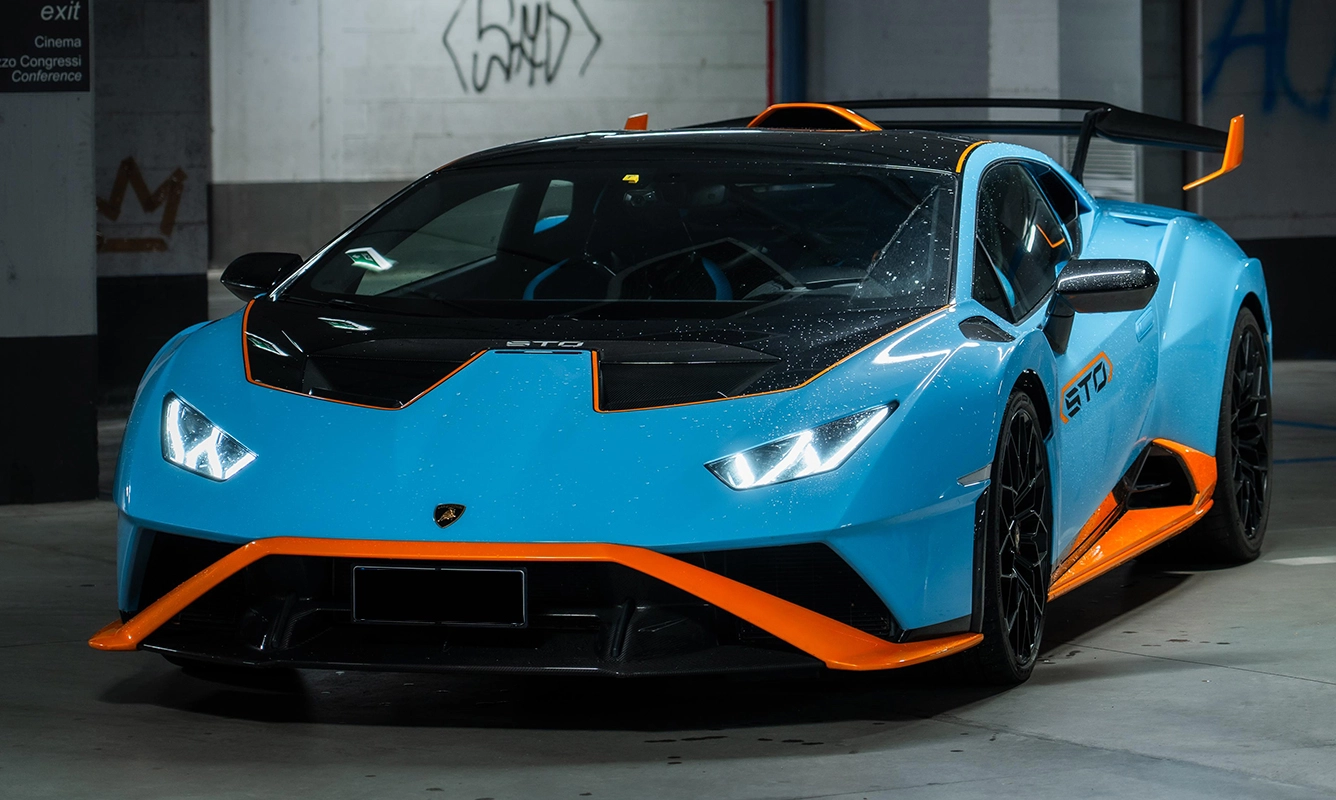 Sport car
Lamborghini
Huracan
01051/GTR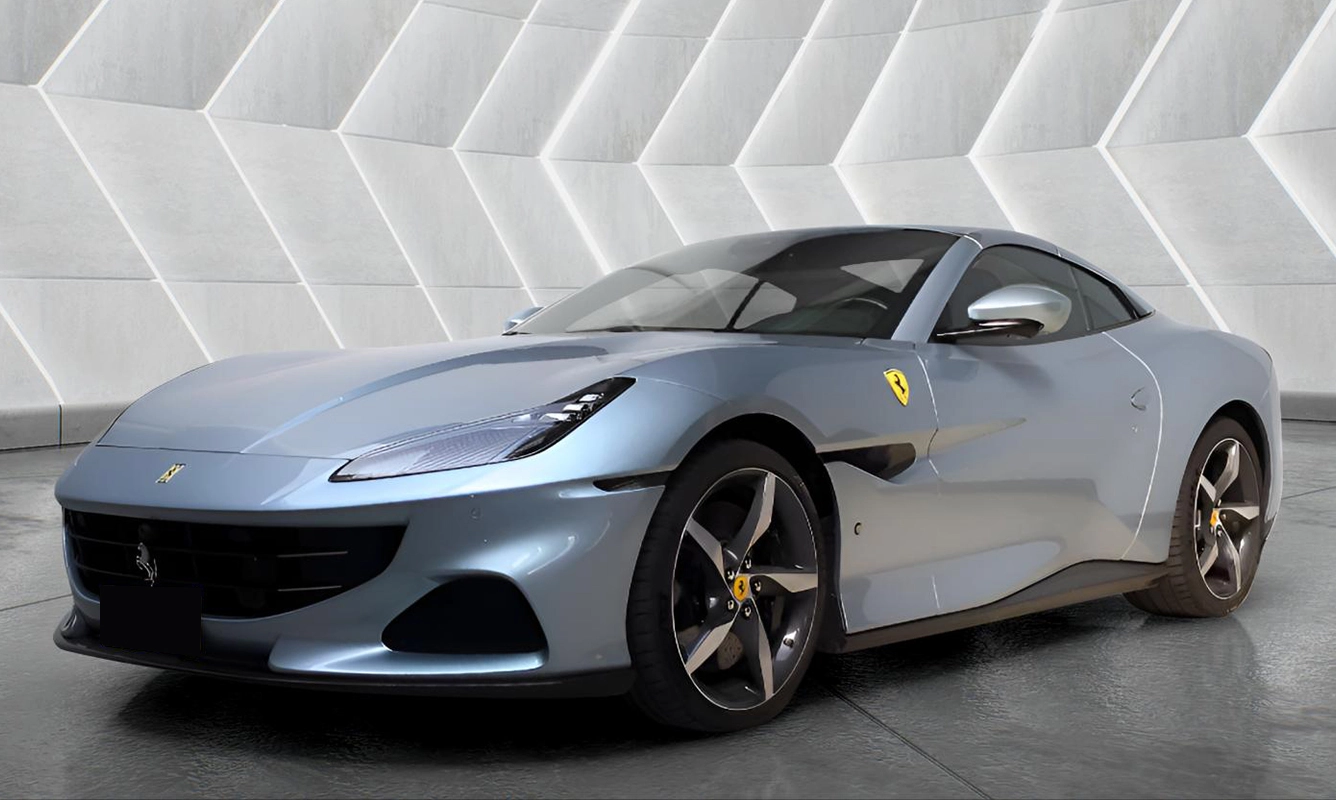 Convertible
Ferrari
Portofino
01091/GTR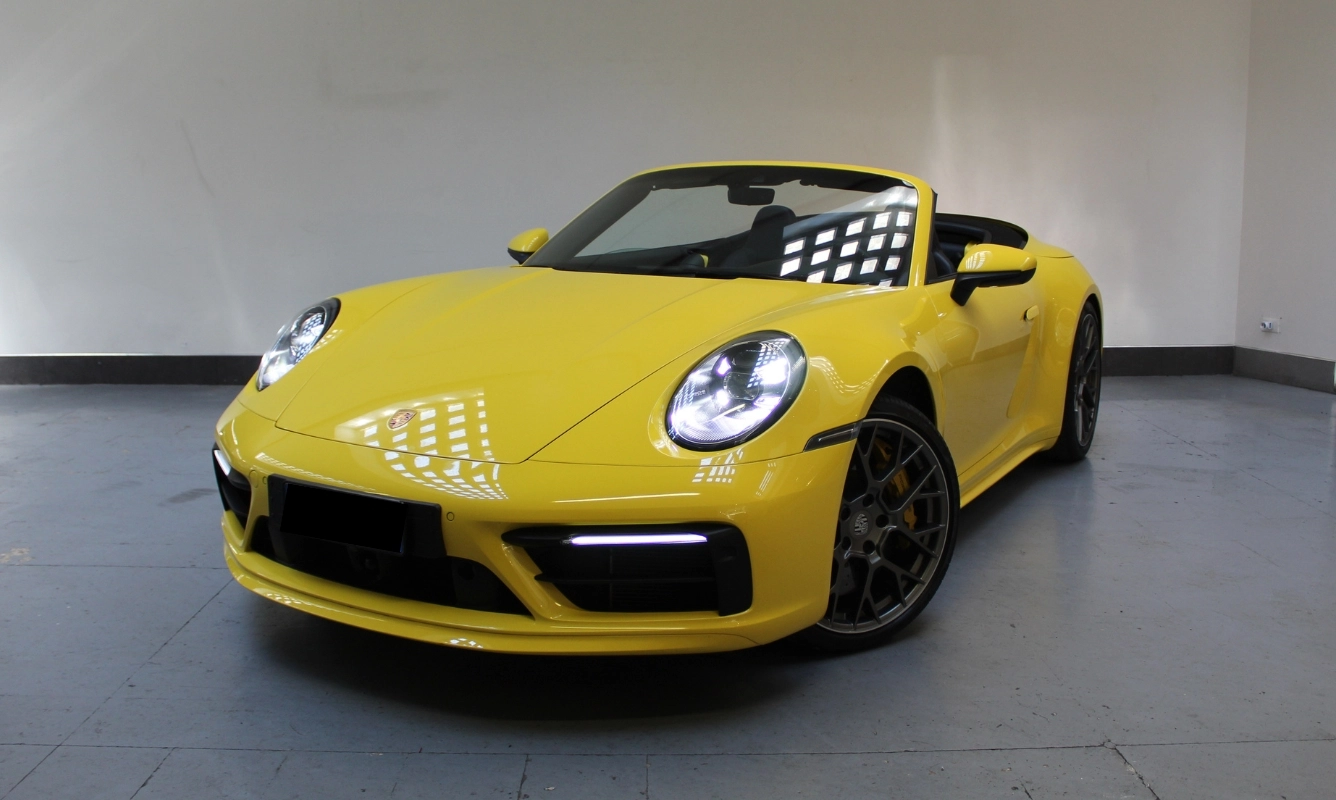 Sport car
Porsche
911 Carrera 992 Cabrio
00F33/PRI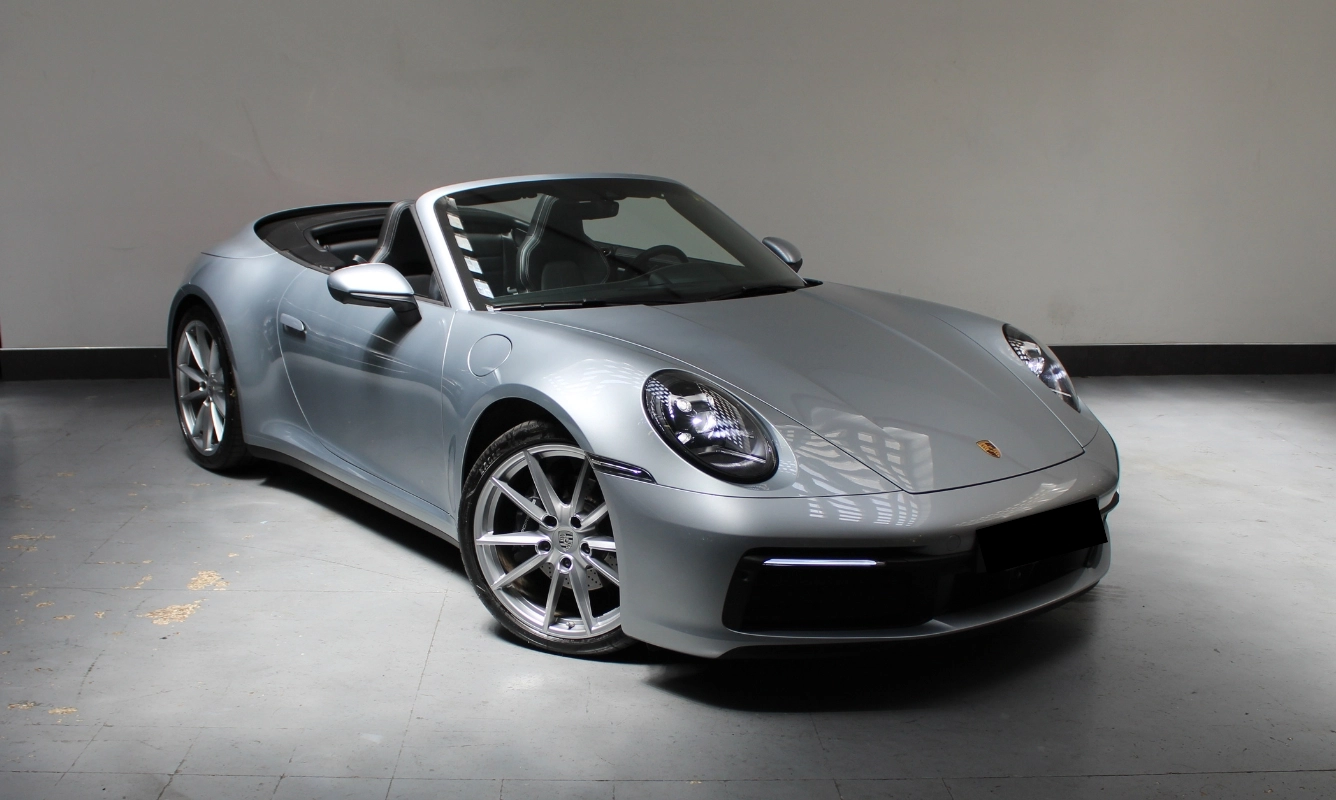 Sport car
Porsche
911 Carrera 992 Cabrio
00F34/PRI
Booking with us is hassle-free
Rated 4.8 / 5.0 on
Hire a Sports Car in Sorrento
Two seas, one Sant'Agata
Hire a sportscar in Sorrento and discover the exhilarating experience of driving through the picturesque landscapes of Italy's Amalfi Coast, en route to Sant'Agata sui Due Golfi. This captivating journey combines the thrill of high-performance driving with the breathtaking beauty of coastal Italy, making it an unforgettable adventure for automobile enthusiasts and sightseers alike. Begin your journey by renting a sportscar in Sorrento and hugging the cliffs overlooking the azure Tyrrhenian Sea. Upon reaching Sant'Agata sui Due Golfi, while renting a Ferrari Roma in Sorrento, indulge in the town's rich history and culture, as it stands majestically between the two Gulfs of Naples and Salerno. Explore the winding streets and enjoy the local cuisine at charming trattorias. Be sure to visit the Monastero del Deserto, a historic monastery offering panoramic views of the coast and the island of Capri.
Sorrento, the land of lemons
Rent a BMW M4 in Sorrento and visit the Lemon Groves to get a taste of Sorrento's vibrant citrus culture. Hire a sportscar in Sorrento, known as "Land of Lemons," a town that takes pride in its citrus heritage, which has been cultivated in the region for centuries. Rent a Ferrari 488 in Sorrento and visit a lemon grove to learn more about the cultivation and harvesting of these iconic fruits. Sorrento's lemons are famous for their large size, unique shape, and distinctively sweet flavor. The fertile volcanic soil, mild climate, and abundant sunshine contribute to the exceptional quality of these lemons, making them an essential ingredient in Sorrento's culinary scene.
Tour Sorrento in your iconic Sports Car
Rent a sportscar in Sorrento and visit the Church of San Francesco, a 14th-century church located in the center of the town, featuring stunning artwork and architecture. The Church is home to a beautiful cloister and a peaceful garden that is perfect for relaxation. Hire a Lamborghini Huracan in Sorrento and try its Food! Sorrento is known for its delicious food, including seafood, pizza, and pasta dishes. Be sure to try some of the local specialties, such as gnocchi alla sorrentina and spaghetti alle vongole cuisine. If you're looking for a romantic dinner stop at the "O'Parrucchiano La Favorita" , a restaurant  famous for its beautiful lemon grove setting. The menu features traditional dishes from the region, such as fresh seafood, handmade pasta, and local wines. Another glamour restaurant is Bagni Delfino, located on the Marina Grande, a seafood restaurant with a marvellous view of the sea and the Bay of Naples. The menu features fresh fish and seafood, prepared with traditional recipes and modern techniques.  Rent a  sportscar in Sorrento and run some of the most spectacular roads in Italy, with stunning coastal views and challenging curves that are perfect for driving a Ferrari or a Lamborghini. Here are some of the best routes to push your Ferrari in the peninsula:
Strada Statale 163: This is the main coastal road that runs along the Amalfi Coast, from Sorrento to Salerno. While renting an Aston Martin DB11 in Sorrento  enjoy some of the most breathtaking views in Italy, with steep cliffs, turquoise waters, and colorful fishing villages. The road is winding and narrow, with plenty of hairpin turns and challenging curves that will put your Ferrari to the test.
SS145: This is another scenic coastal road that runs from Sorrento to Castellammare di Stabia. The road is wider and more open than the SS163, but it still offers plenty of challenging curves and breathtaking views of the Gulf of Naples. The ideal place to run while hiring a sportscar in Sorrento
Via Nastro Verde: This is a lesser-known route that offers some of the most stunning views of the Sorrentine Peninsula. The road starts in Sant'Agata sui Due Golfi and runs through the hills and valleys of the peninsula, with panoramic views of the sea and the surrounding countryside. The road is narrow and winding, with steep hills and tight curves that will test your driving skills, while renting a sportscar in
Via Marina Grande: This is a short but challenging route that runs along the coast of Sorrento, from Piazza Tasso to the fishing village of Marina Grande. The road is narrow and steep, with sharp turns and blind corners that will require skill and precision to navigate.