Rent a Sports Car in Spain
Rent a powerful sportscar in Spain such as Ferrari, Lamborghini or Aston Martin and enjoy some of the most colourful and exciting festivals in the world, including the Running of the Bulls in Pamplona and La Tomatina in Valencia. The Running of the Bulls, or San Fermin, takes place in Pamplona every year from July 6 to July 14. Hire a sportscar in Spain and experience a festival where participants run in front of a group of bulls that are let loose on the streets of the city. The event has become known for its adrenaline-fueled excitement and has been the subject of books, movies, and documentaries. It's a thrilling and risky experience, with participants dressed in white with a red scarf, and it's not recommended for everyone.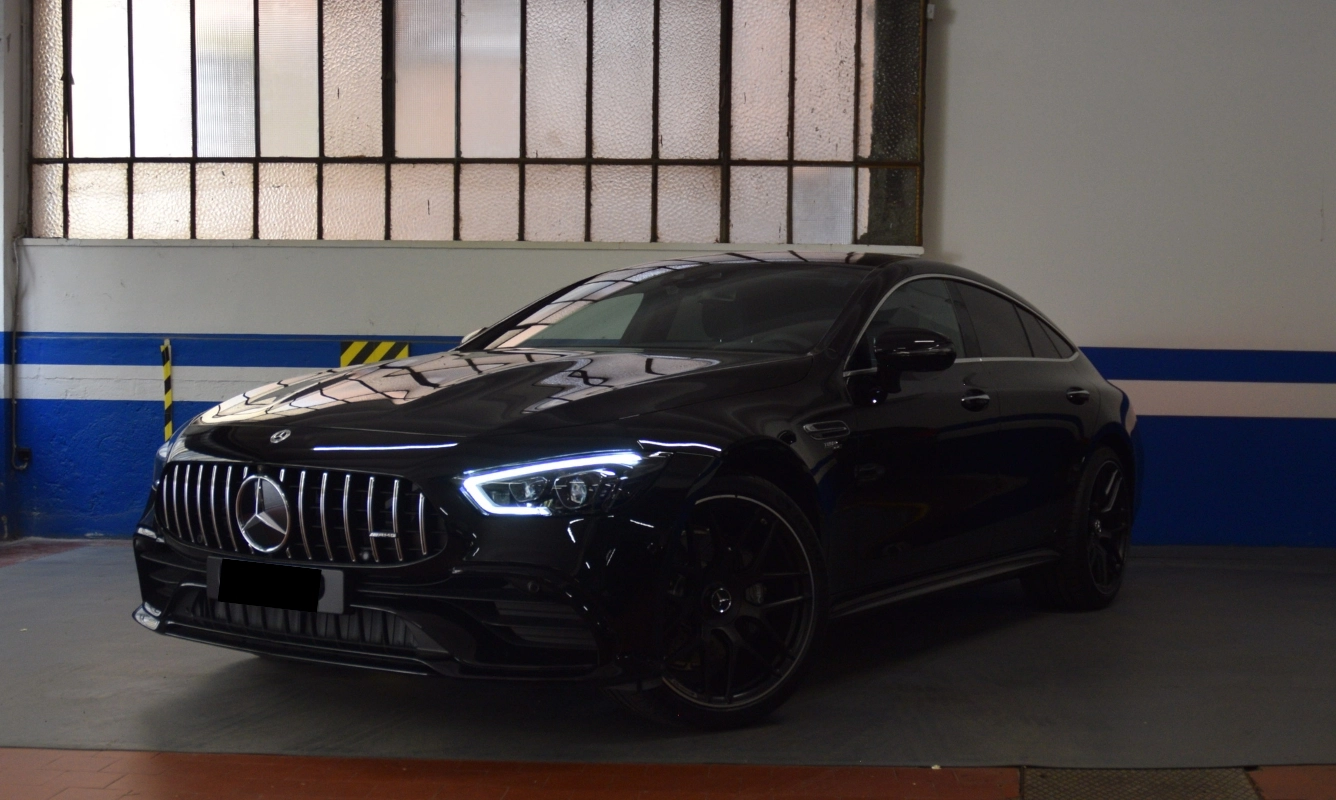 Sport car
Mercedes-benz
GT4 Coupé 53 AMG
00E60/PRI
Rome Fiumicino Airport
29/09/2023
Rome Fiumicino Airport
02/10/2023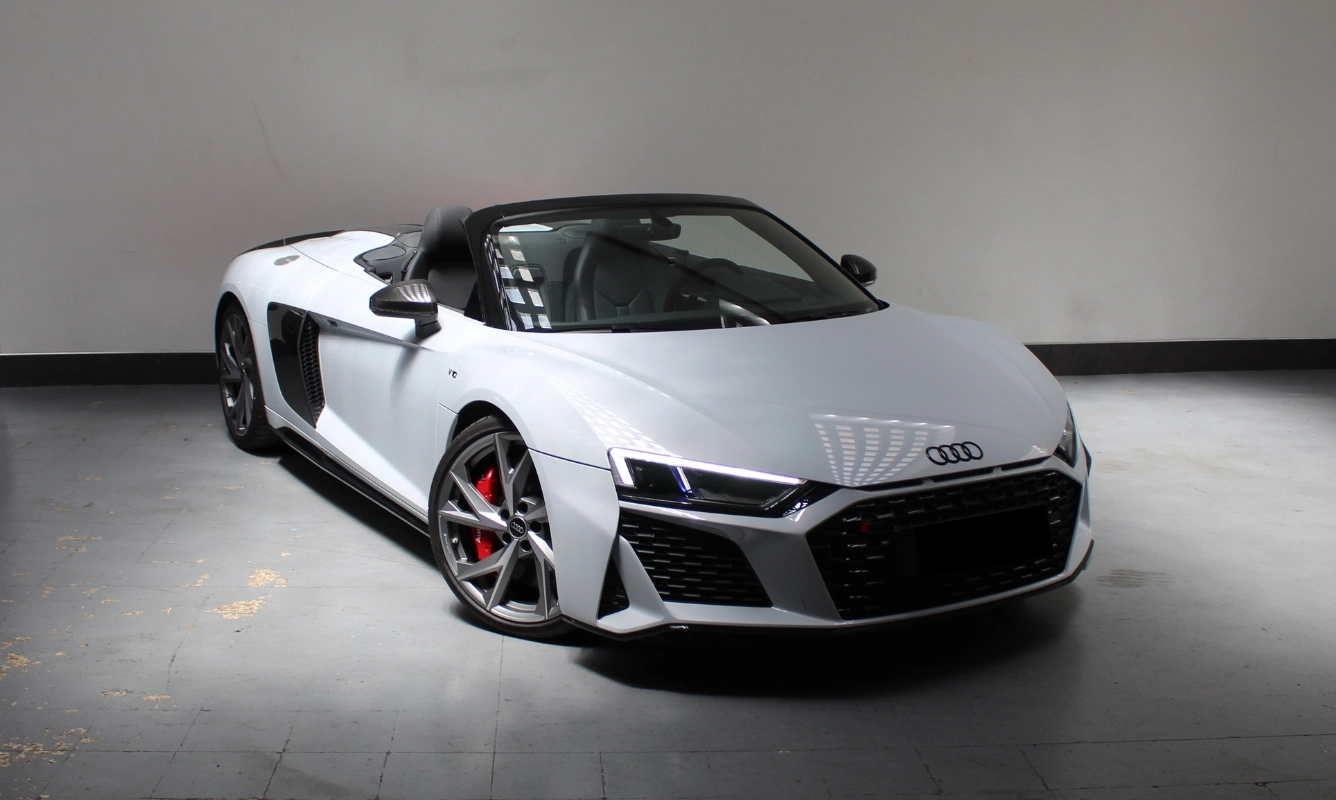 Sport car
Audi
R8 Spyder
00E90/PRI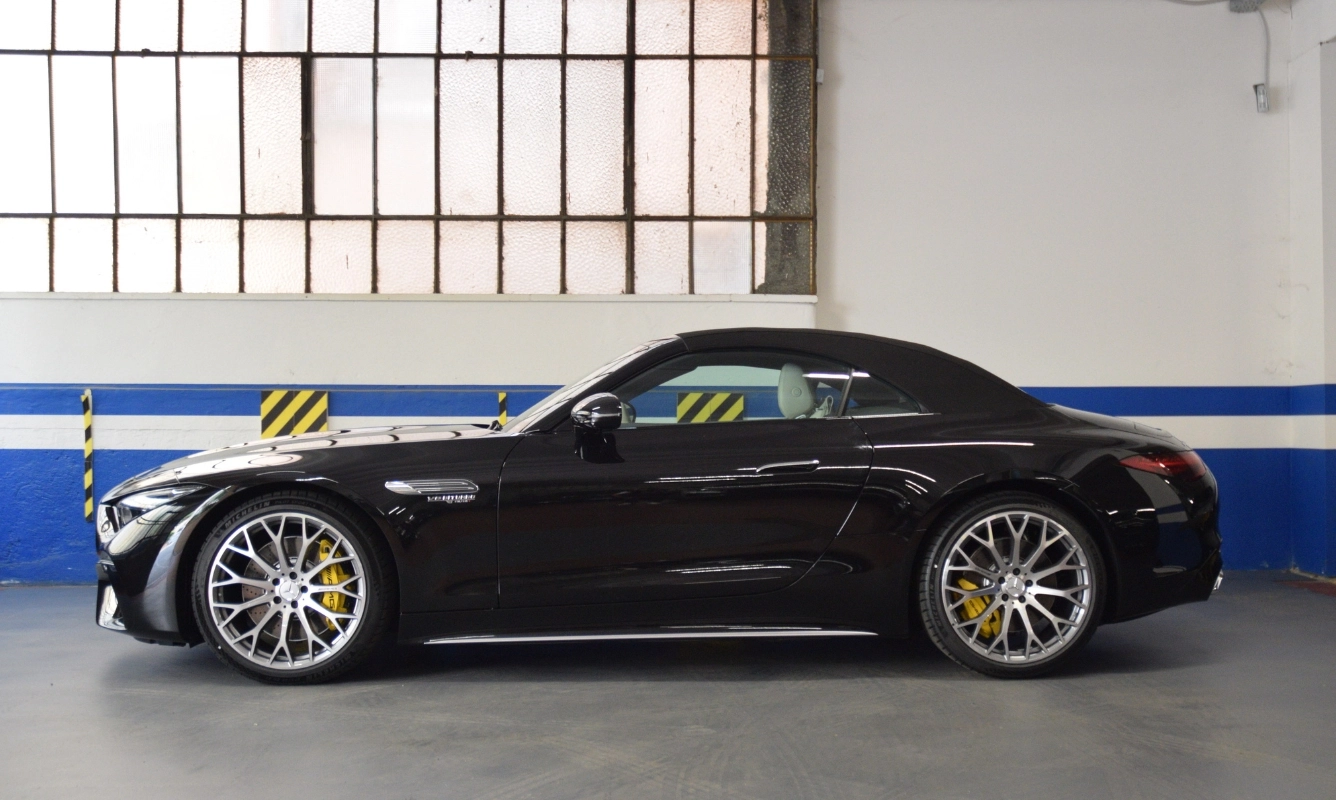 Sport car
Mercedes-benz
SL
00E41/PRI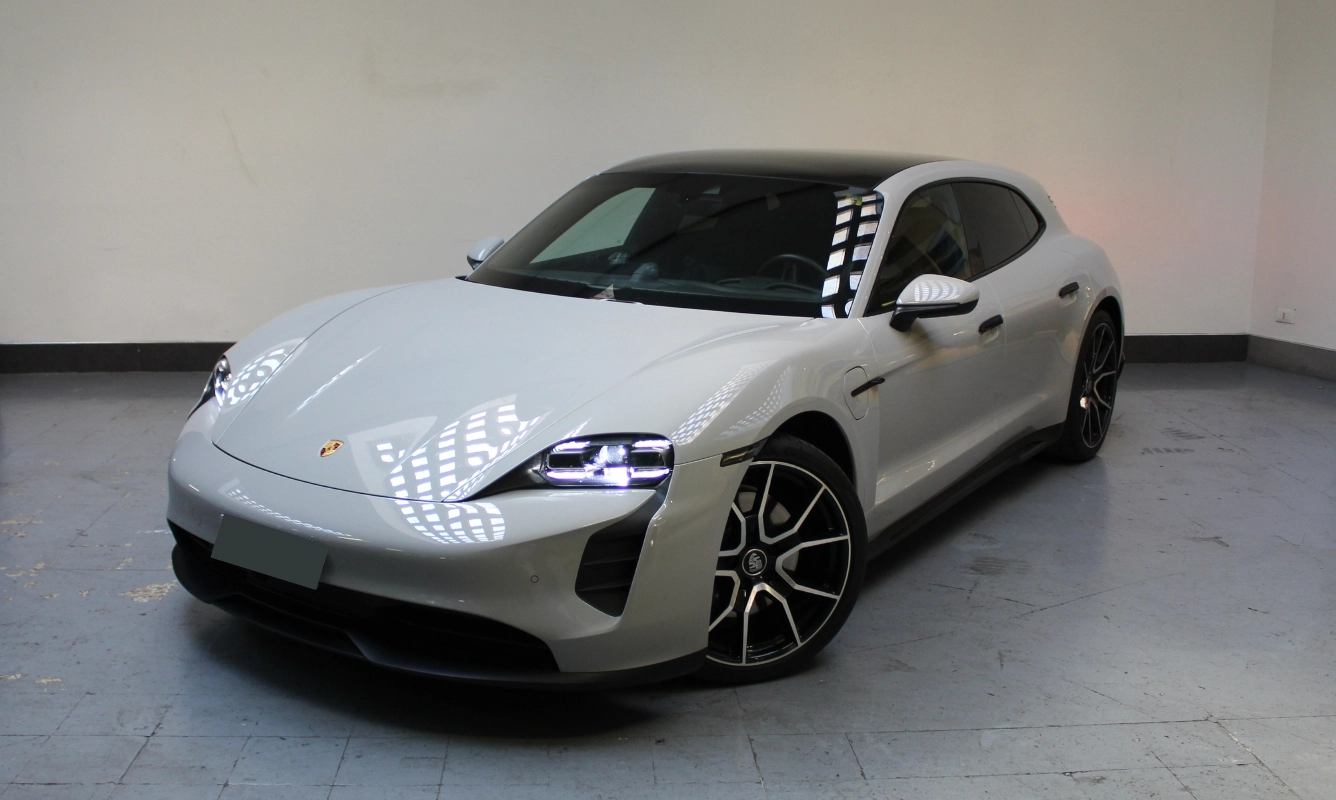 Sport car
Porsche
Taycan Sport Turismo
0107C/PRI
Rome Fiumicino Airport
29/09/2023
Rome Fiumicino Airport
02/10/2023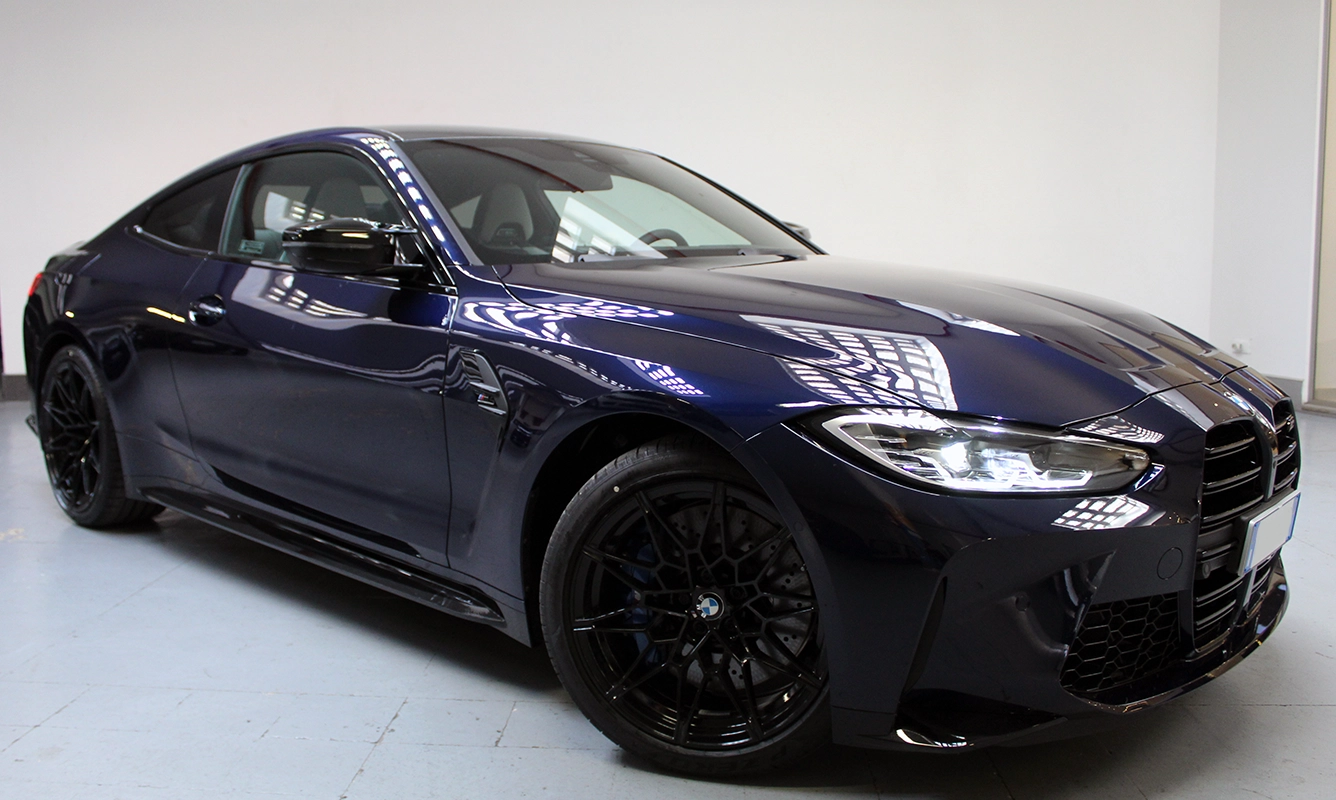 Sport car
BMW
M4 Coupé
00ED3/PRI
Rome Fiumicino Airport
29/09/2023
Rome Fiumicino Airport
02/10/2023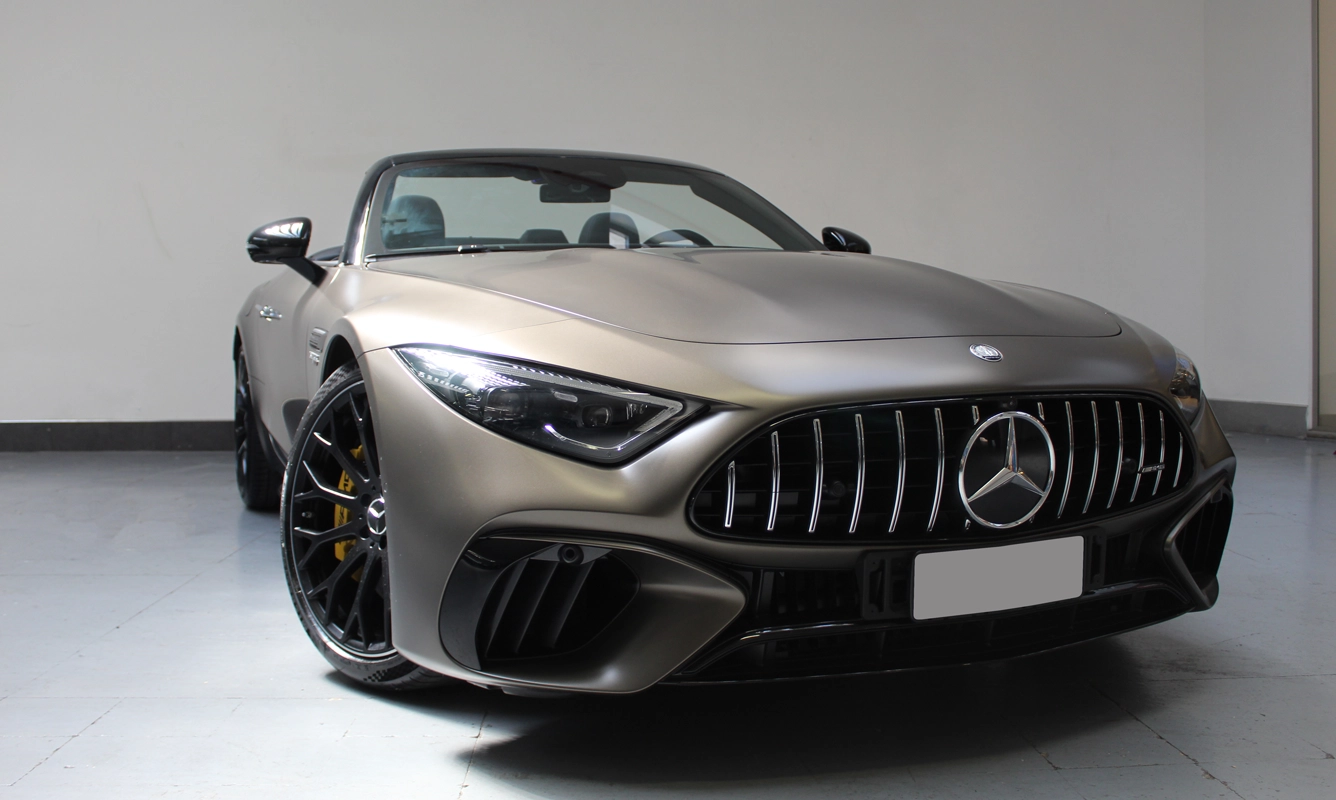 Sport car
Mercedes-benz
SL
00E39/PRI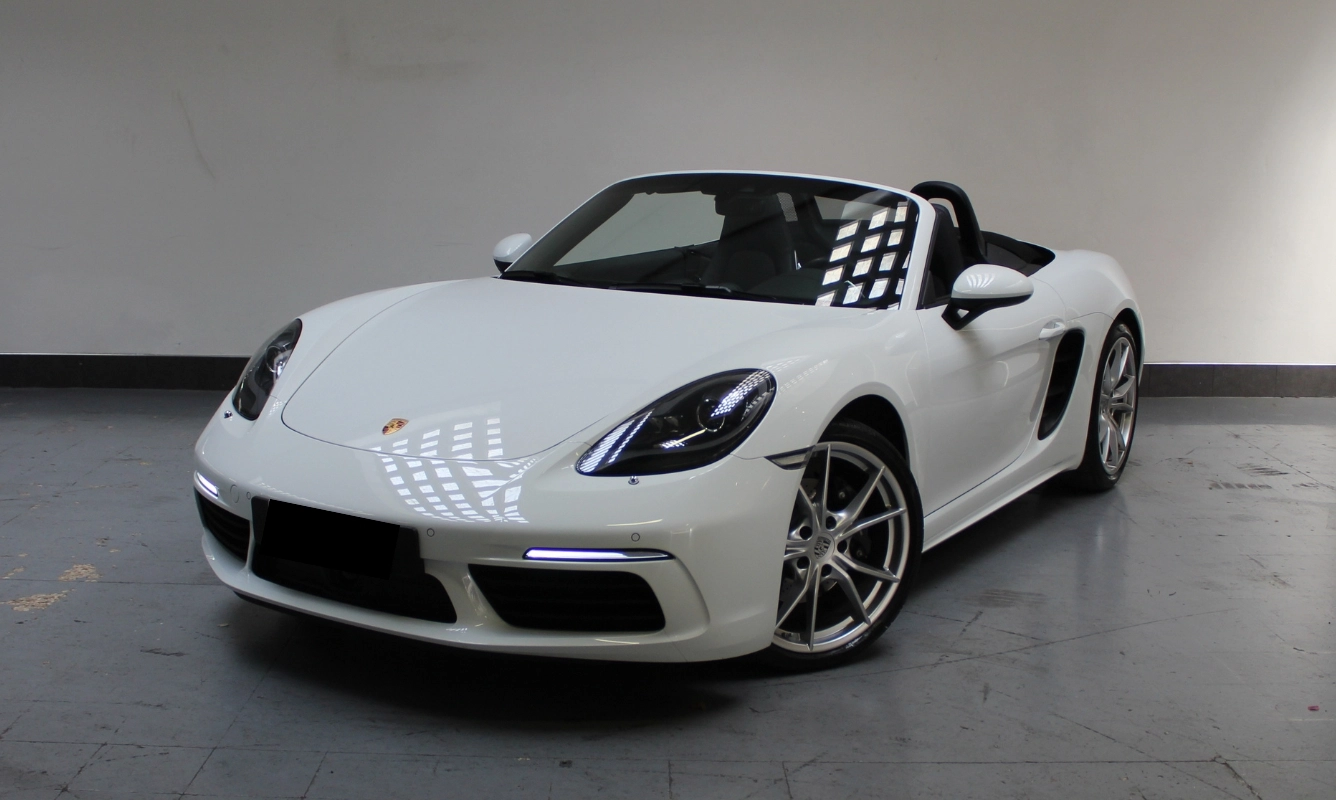 Sport car
Porsche
718 Boxster
01061/PRI
Orio al Serio Airport
29/09/2023
Orio al Serio Airport
02/10/2023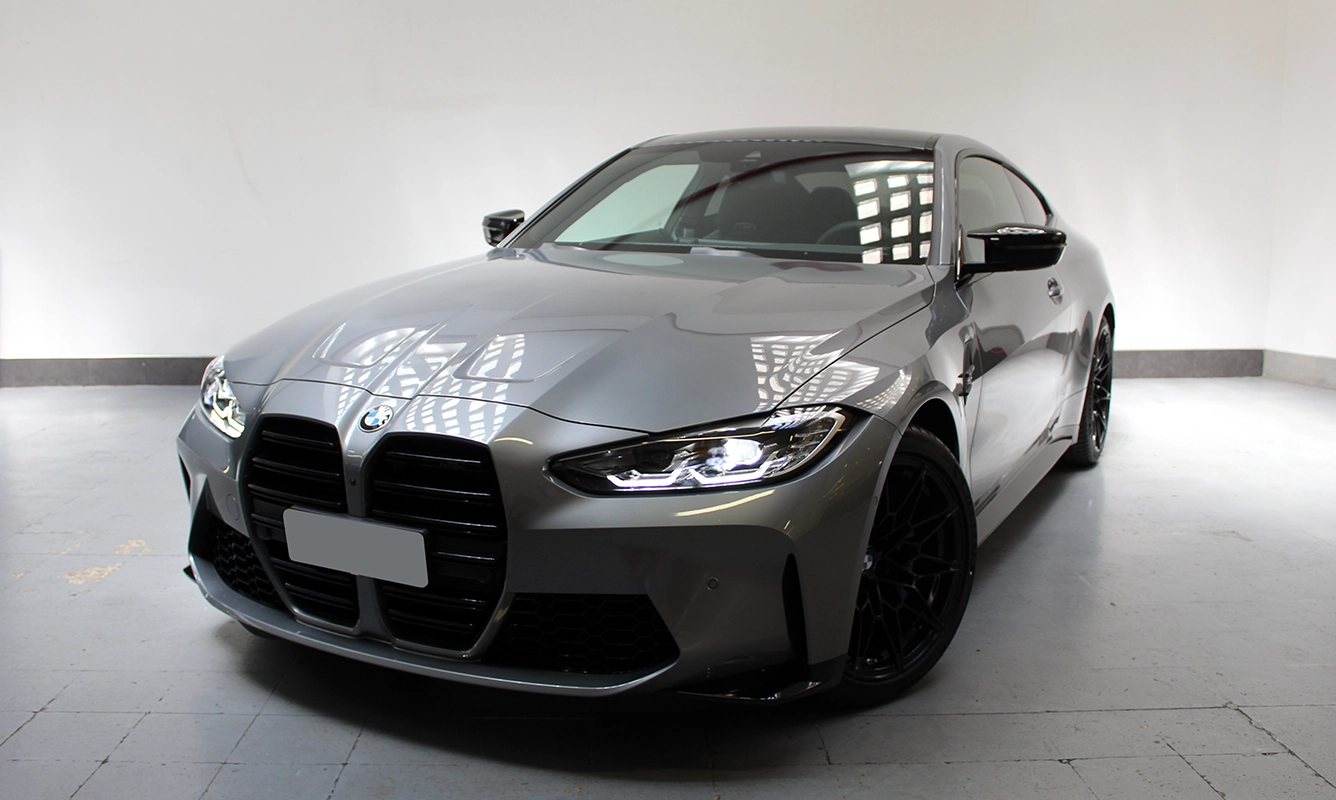 Sport car
BMW
M4 Coupé
00EEA/PRI
Booking with us is hassle-free
Rated 4.8 / 5.0 on
Hire a Sports Car in Spain
Buñol: where tomatoes become art
Hire a sportscar in Spain and attend The Tomatina, a unique and exciting cultural event that offers visitors a chance to experience Spain's rich traditions and history in a fun and interactive way. La Tomatina is a popular festival held in the town of Buñol, near Valencia that takes place on the last Wednesday of August every year and involves participants throwing ripe tomatoes at each other.
Renting a sportscar in Spain is also a great opportunity to enjoy the beautiful town of Buñol and its surrounding areas, which offer a range of attractions, such as historic landmarks, museums, and beautiful scenery. Rent a Lamborghini Aventador or an Aston Martin DB11 in Spain and visit the Castle of Buñol, a fortress built in the 13th century by the Moors and later conquered by the Christians during the Reconquista. Today, the castle is open to the public, and visitors can explore its impressive walls and towers, which offer breathtaking views of the surrounding countryside. The castle is also home to the Buñol Castle Interpretation Center, which features exhibits and interactive displays that provide insight into the history and culture of the town.
Hanging Houses of Cuenca: where history meets gravity
Rent a sportscar in Spain and experience the Hanging Houses of Cuenca, a series of historic houses located in the old town of Cuenca, a beautiful medieval city in the Castile-La Mancha region. The houses are perched on a cliff overlooking the Huécar River and are a unique example of medieval architecture. Built-in the 14th and 15th centuries, the houses were originally used as homes and later as workshops for local artisans. Today, they are a popular tourist attraction and are recognized as a UNESCO World Heritage Site. Hire a BMW M4 in Spain and visit these houses, characterized by their unique construction, which features wooden balconies that protrude out over the cliff and appear to be hanging in mid-air. They are made of stone and are adorned with intricate carvings and decorative elements, including Gothic arches and columns. The houses offer breathtaking views of the river and the surrounding landscape, and they are especially beautiful at sunset when the light casts a warm glow over the buildings. Hire a sportscar in Spain and enjoy this fascinating and unique example of medieval architecture that offer a glimpse into the rich history and culture of this beautiful Spanish city.
Visit Spain in your iconic Sports Car
Renting a sportscarin Spain and visiting Lanzarote offers an unforgettableexperience, allowing you to fully appreciate the island's unique volcaniclandscapes, stunning coastlines, and pleasant climate. You can immerse yourselfin the beauty of Lanzarote and enjoy the freedom of driving in style. Lanzaroteoffers many scenic drives and points of interest. Plan a route that takes youthrough the island's most iconic locations, such as:
· Timanfaya National Park
· The Jameos del Agua
· The Cueva de los Verdes.
Hire a FerrariF8 spider in Spain and drive to Timanfaya National Park, hometo unique volcanic landscapes and the Montañas del Fuego (Fire Mountains).Take a guided tour through the park or enjoy a meal cooked using the heat ofthe volcano at the El Diablo restaurant. The park covers an area of over50 square kilometers, with its most famous feature being the Montañas delFuego (Fire Mountains), a collection of volcanic peaks that dominate thepark's horizon. The park's stunninglandscapes and dramatic geological formations are the result of intense volcanicactivity that occurred in the late 18th century. Over six years, more than 30volcanic eruptions transformed the area into the barren and otherworldlylandscape it is today. The eruptions also buried several towns and villagesunder layers of lava, which still remains visible today.
Hire a sportscarin Spain and visit La Geria wine region where you can taste Lanzarote'sunique volcanic wines amidst the striking vineyard landscapes. Rent a Lamborghiniin Spain and drive your car in an incredible landscape of blackvolcanic ash, dotted with lush green vines, creating a fascinating contrast.Explore the region's many wineries, each of which offers unique wine-tastingexperiences. Sample the region's exceptional wines while enjoying the thrill ofhiring a sportscar in Spain. Many wineries offer tastings thatallow you to sample a range of wines, from crisp whites to full-bodied reds. Besure to try the distinctive Malvasia grape, which is unique to Lanzarote. Some vineyards offer tours that take youthrough the vineyards and winemaking facilities, providing an opportunity tolearn about the traditional methods used to cultivate the grapes and producethe wine. Combine the thrill of rentinga sportscar in Spain with the enjoyment of exceptional wines andthe natural beauty of the La Geria wine region. Hiring a sportscarin Spain offer you also the opportunity to enjoy the scenic drives thatLanzarote has to offer, taking in the dramatic volcanic landscapes, the ruggedcoastline, and the charming villages along the way , such as:
El Golfo a small fishing village located on the west coast of Lanzarote. Thevillage is known for its dramatic coastline, including the famous GreenLagoon, a volcanic crater filled with emerald-green water that creates astriking contrast with the black sand beach.
Playa Blanca:a popular resort town located on the southern coastof Lanzarote where you can enjoy the white sand beaches andcrystal-clear waters of the Atlantic Ocean, or explore the town's manyshops, bars, and restaurants.
Arrieta: the charming fishing village located on the northeast coast of Lanzarotethat offers a glimpse into traditional island life, with its quaint streets,small harbor, and local restaurants serving fresh seafood.