Ferrari Rental in Switzerland
Excellent
Hire a Ferrari Switzerland
Hiring a Ferrari in Switzerland is a dream come true for any car enthusiast. Switzerland is known for its stunning alpine scenery, winding mountain roads, and luxurious lifestyle, making it the perfect destination for a Ferrari driving adventure.
The winding mountain roads are one of the highlights of renting a Ferrari in Switzerland. The car's precision handling, powerful engine, and responsive acceleration make it the perfect vehicle for navigating these challenging roads. From the mountain passes of the Swiss Alps to the scenic routes around Lake Geneva, the Ferrari is the perfect super car to hire in Switzerland to ex.perience the thrill of the open road.
Switzerland's breathtaking natural beauty is another highlight of hiring a Ferrari in this country. From snow-capped mountains to picturesque lakes, the scenery is truly unforgettable. Renting a Ferrari in Switzerland allows you to fully appreciate the stunning landscapes, as you make your way through winding roads with the top down and the wind in your hair.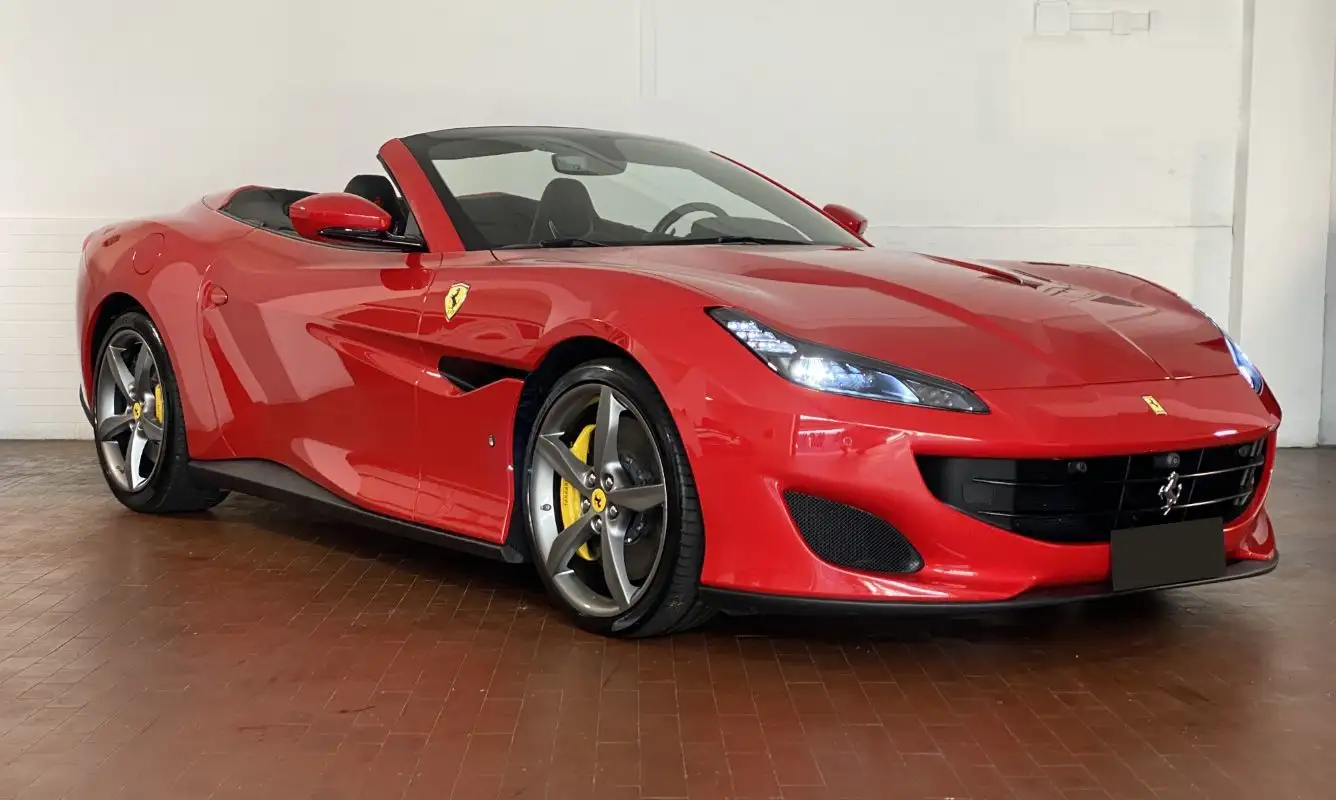 Sport car
Ferrari
Portofino
00DFA/STZ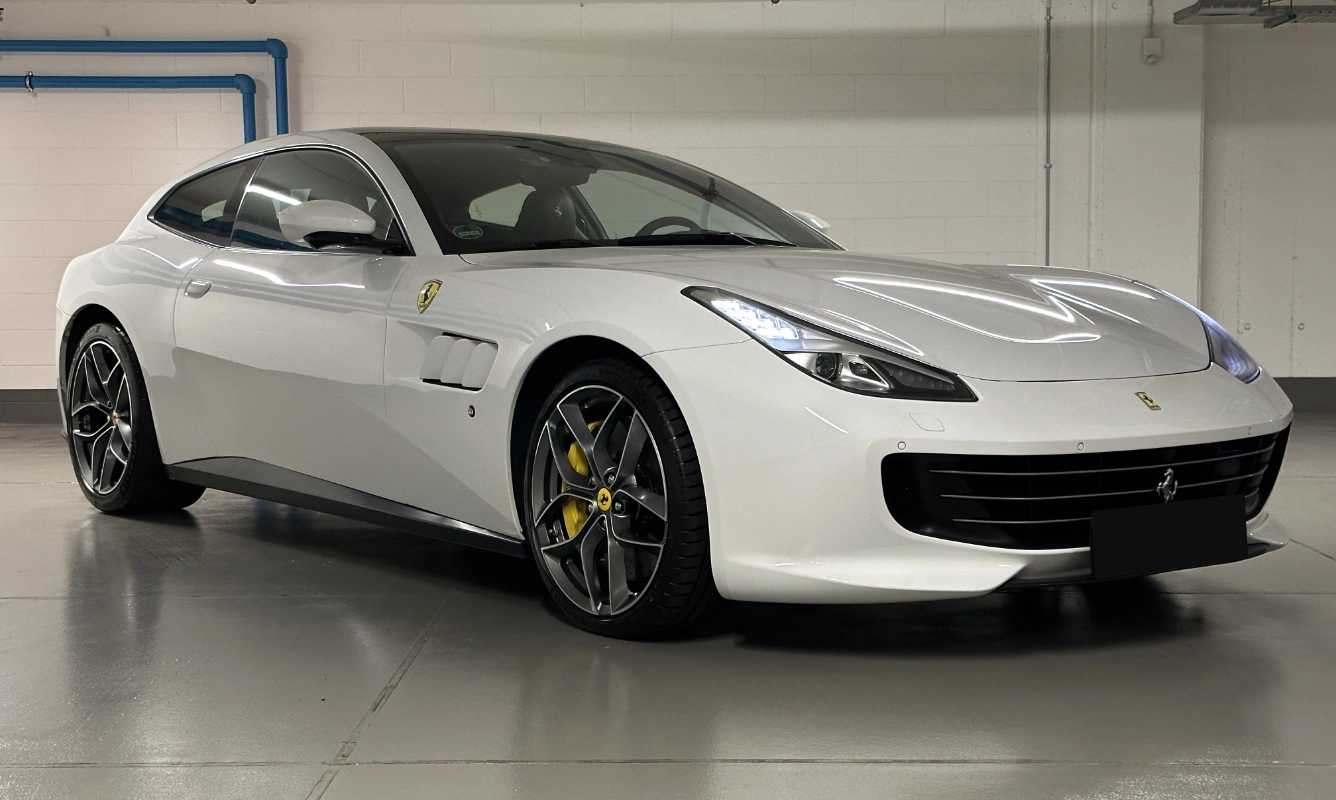 Sport car
Ferrari
GTC4 Lusso
00C5D/STZ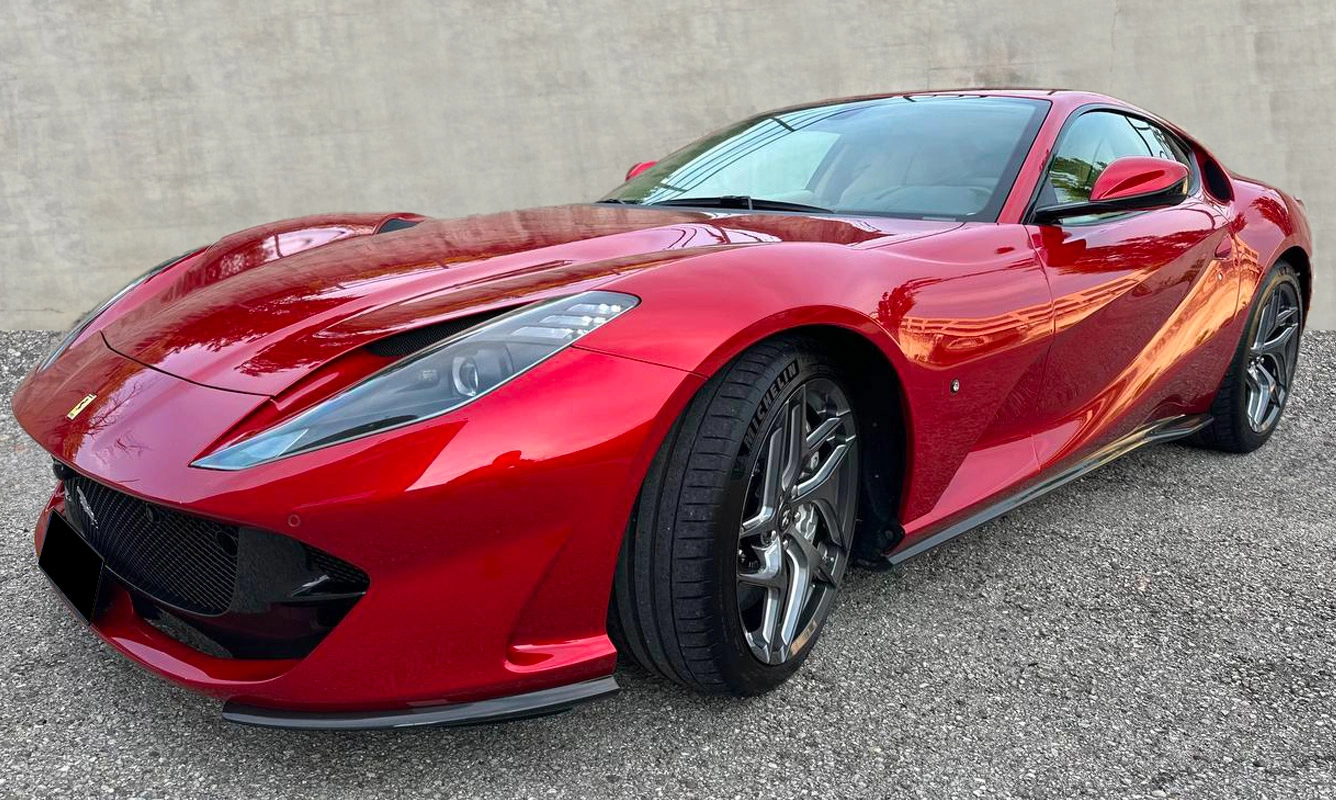 Sport car
Ferrari
812 Superfast
01055/GTR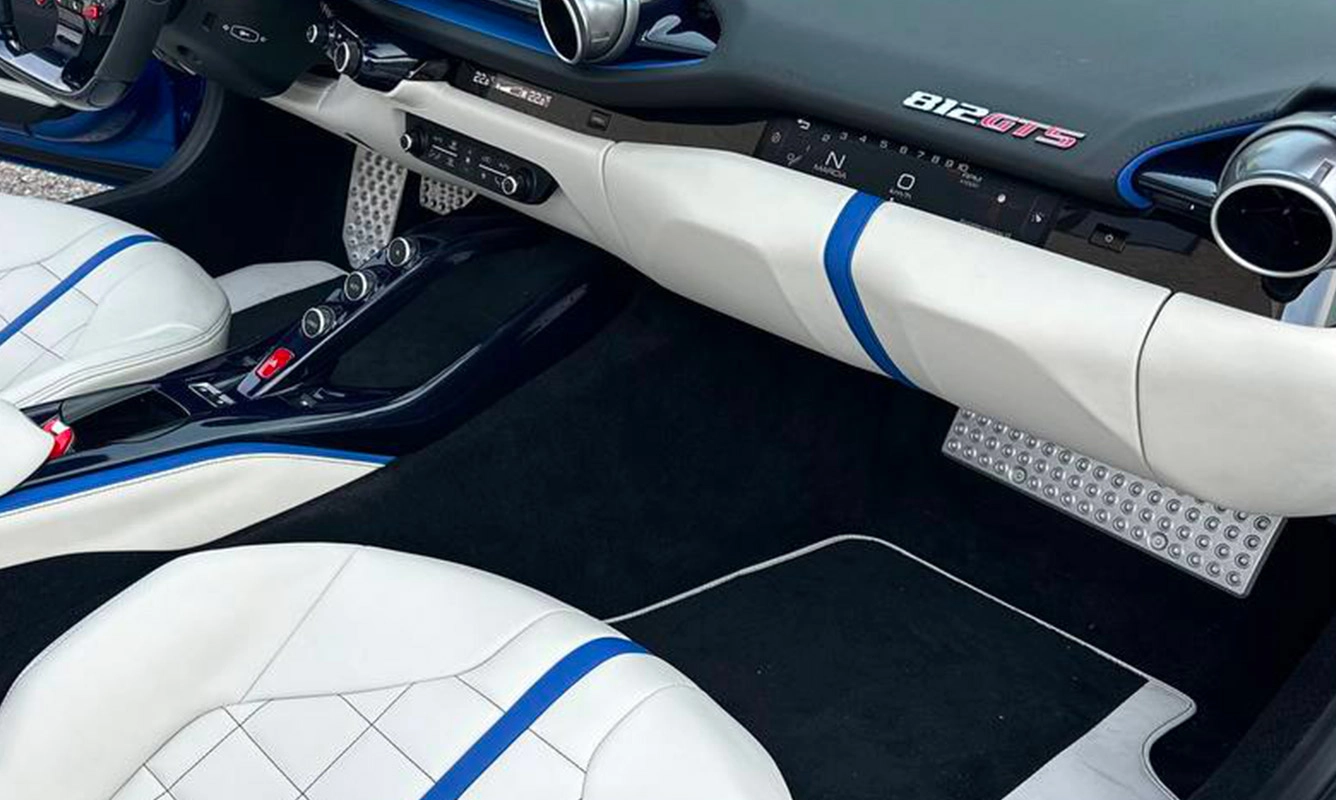 Sport car
Ferrari
812 Superfast
01054/GTR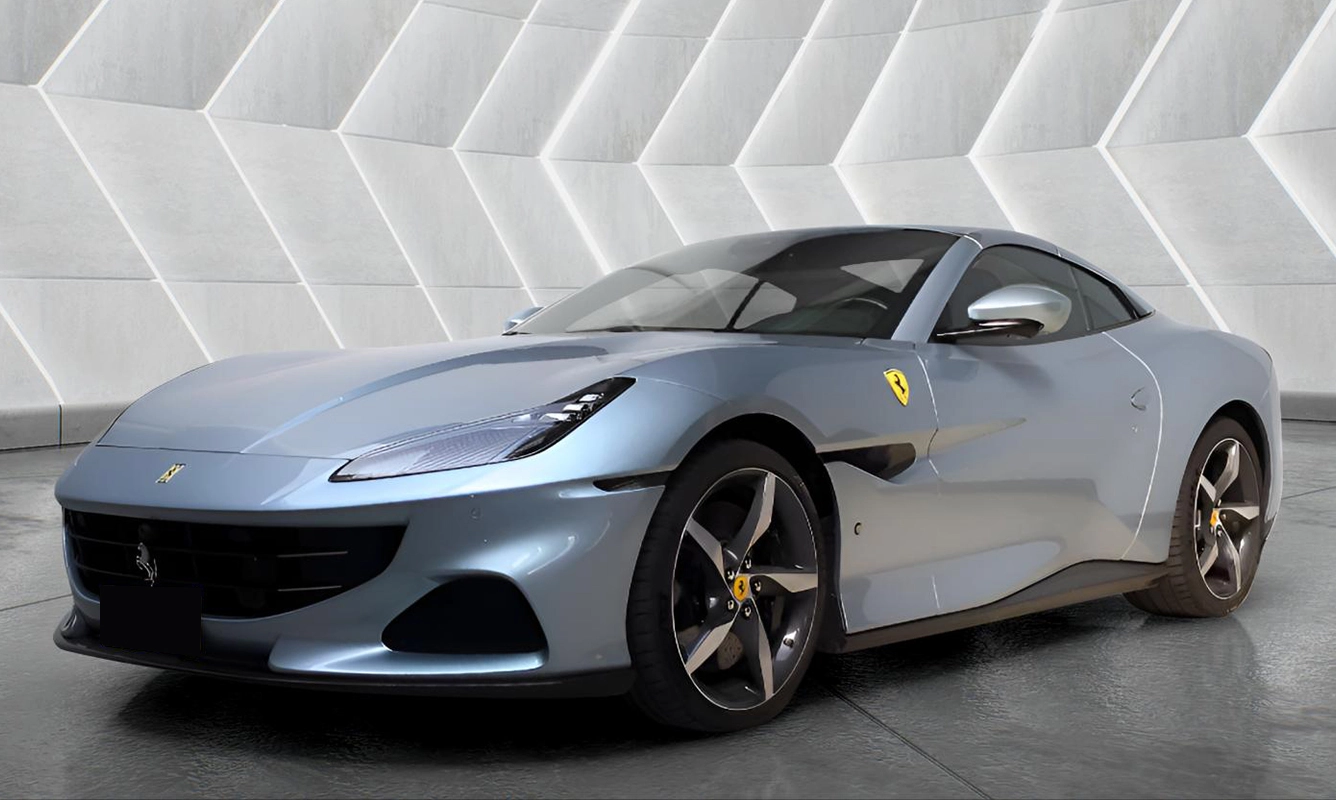 Convertible
Ferrari
Portofino
01091/GTR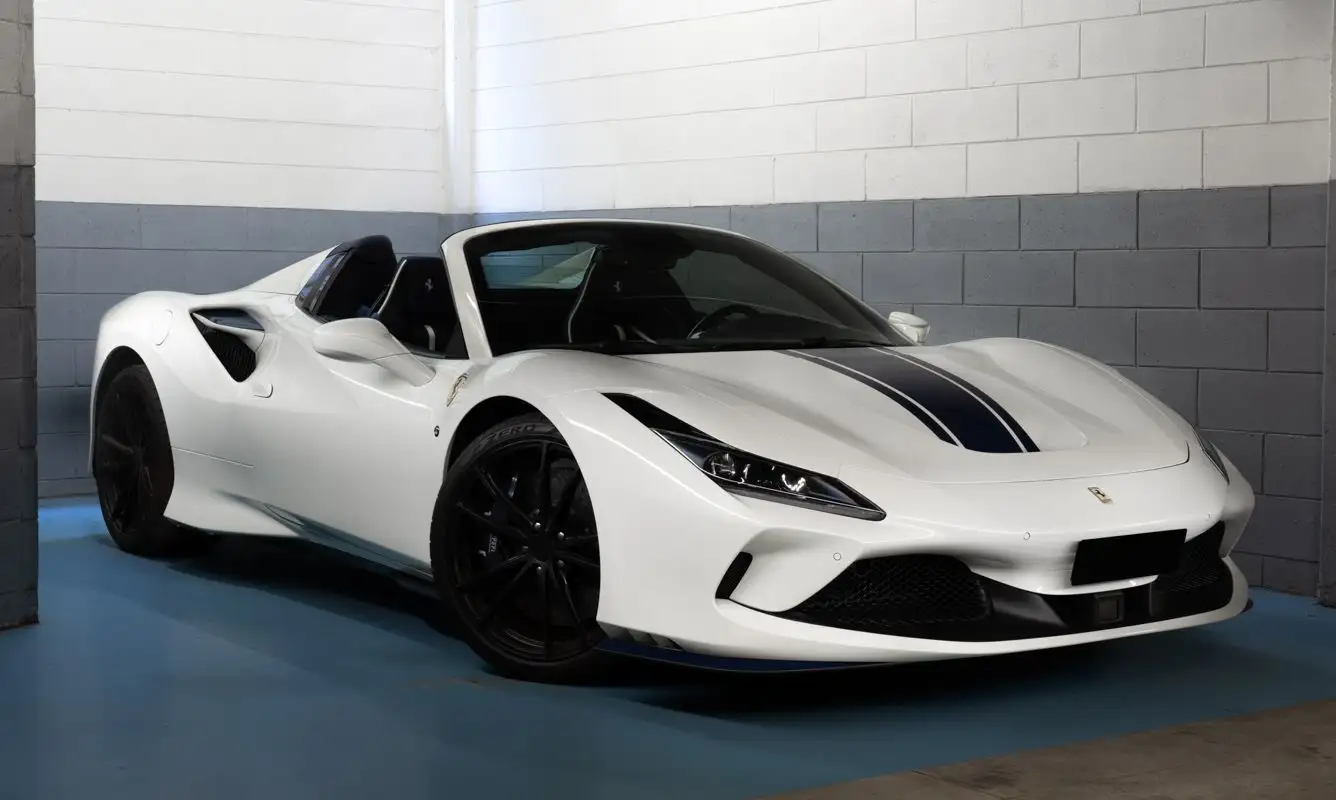 Sport car
Ferrari
F8 Spider
00DDD/MLC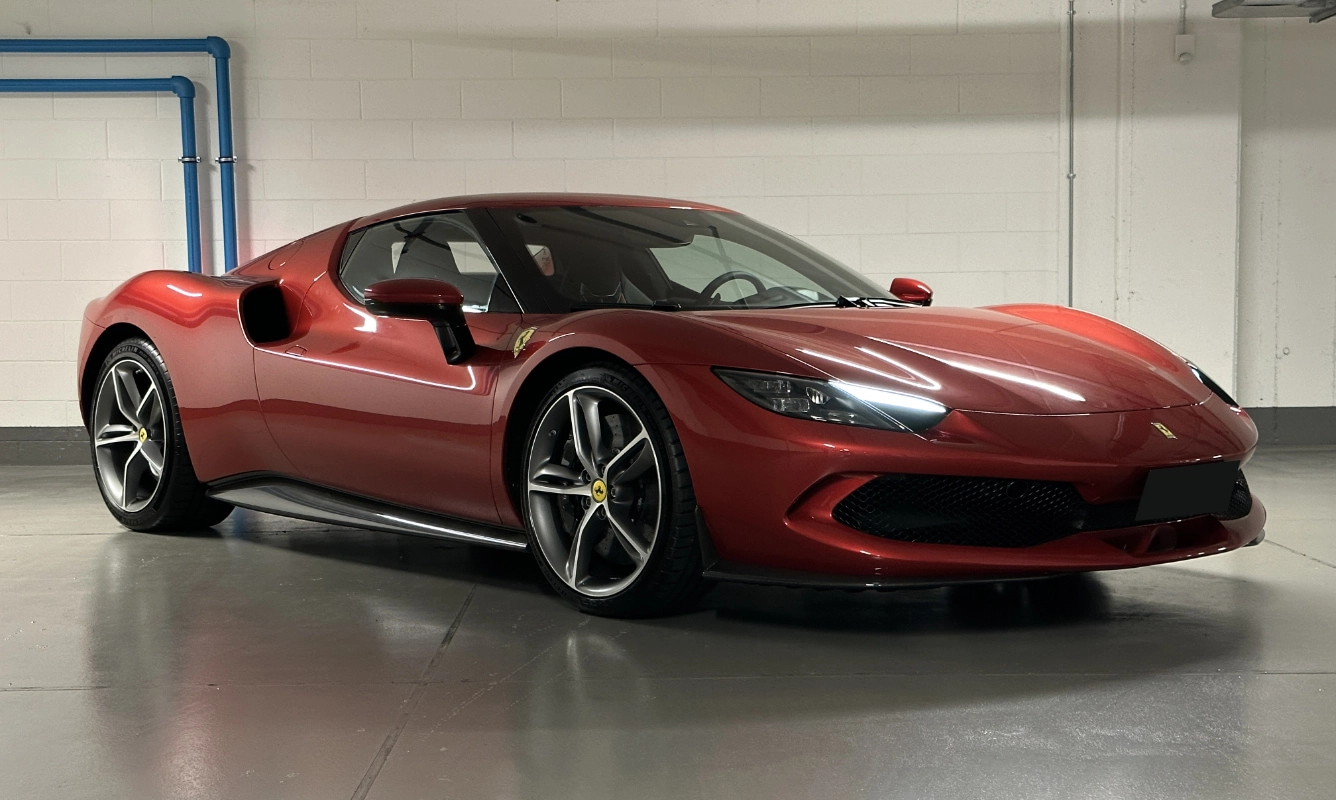 Sport car
Ferrari
296 GTB
0109D/STZ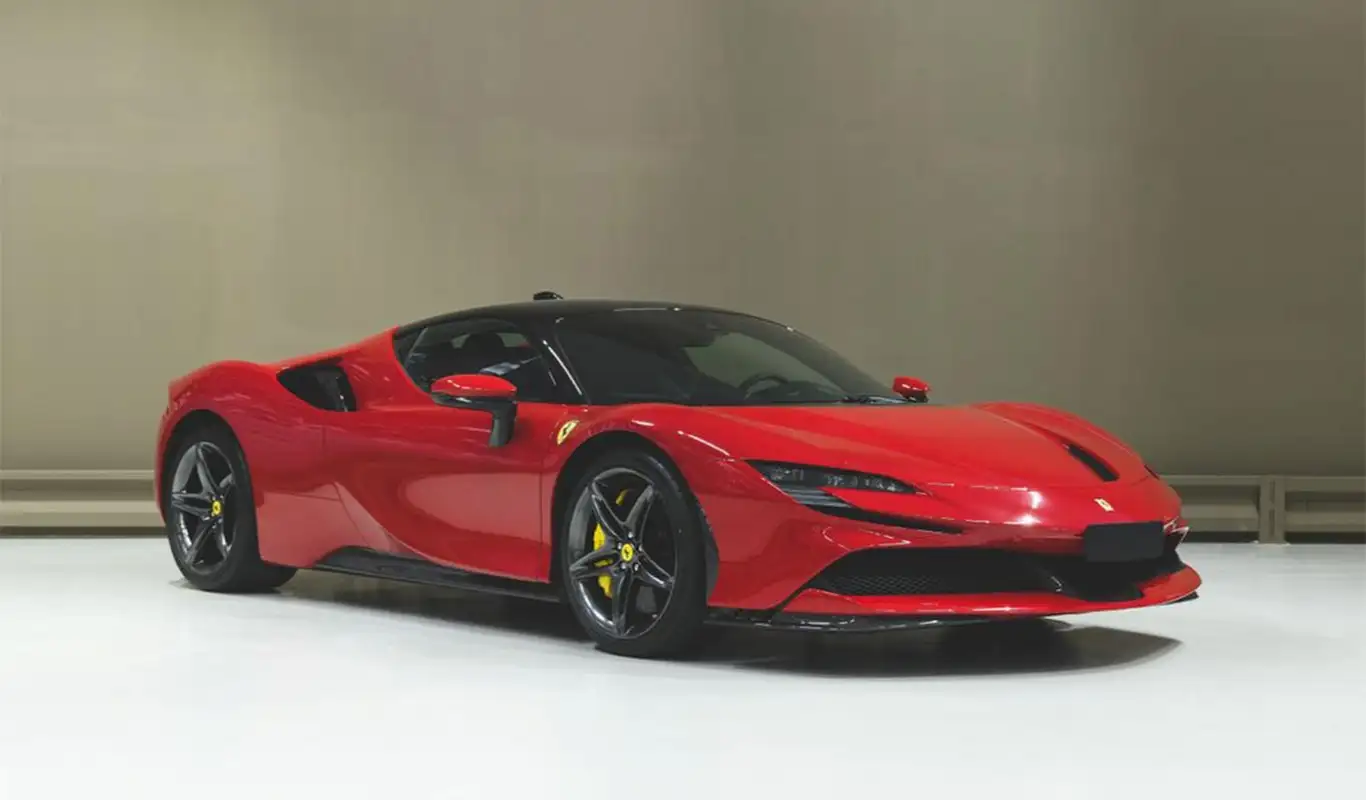 Sport car
Ferrari
SF90 Stradale
00D9F/VEG
Booking with us is hassle-free
Rated 4.8 / 5.0 on
Hire a Ferrari in Switzerland
Live a luxurious experience with a Ferrari
Switzerland is also home to some of the world's most luxurious hotels and resorts, providing the perfect setting for a Ferrari driving experience. Many of these hotels offer scenic driving routes and private tracks, allowing you to fully experience the car's performance capabilities.
Switzerland is home to some of the most luxurious spas in the world. The famous Grand Hotel Kronenhof in St. Moritz offers an extensive range of wellness treatments, including a stunning indoor pool with views of the Alps. Other popular spa destinations include the Victoria-Jungfrau Grand Hotel & Spa in Interlaken and the Le Mirador Resort & Spa in Mont Pèlerin.
Enjoy Switzerland with your Ultimate Ferrari
If you hire a Ferrari in Switzerland, you definitely enjoy glamour and luxury. One of the most luxurious hotels in Switzerland is the legendary Beau-Rivage Palace in Lausanne. This stunning hotel has been a favorite of celebrities and royalty since it opened its doors in 1861. With its breathtaking views of Lake Geneva and the Alps, when you rent a Ferrari in Switzerland and you decide to book a room at Beau-Rivage Palace, you can enjoy spacious rooms and suites that are elegantly decorated with antique furnishings and modern amenities.
Another luxurious hotel to consider when you rent a Ferrari in Switzerland is the iconic Dolder Grand in Zurich. This hotel is set in a magnificent hilltop location with panoramic views of the city, the lake, and the Alps. The hotel offers luxurious rooms and suites, world-class dining, a stunning spa, and a variety of leisure activities.
For those seeking a more intimate and exclusive experience, the Gstaad Palace in Gstaad is the perfect choice. This luxurious hotel offers stunning views of the Swiss Alps and is known for its exceptional service, world-class dining, and luxurious accommodations. The hotel has hosted many celebrities over the years, and guests can expect to be treated like royalty during their stay.
Switzerland is also known for its world-class dining experiences. The Restaurant de l'Hôtel de Ville in Crissier is one of the most prestigious restaurants in the country to visit when you rent a Ferrari in Switzerland. This three-star Michelin restaurant offers an unforgettable dining experience with its innovative cuisine, exceptional service, and beautiful surroundings.
Another notable restaurant that you should not miss when hiring a Ferrari in Switzeland is the Cheval Blanc in Basel, which is owned by the famous chef Peter Knogl. This two-star Michelin restaurant offers a sophisticated dining experience with its innovative cuisine and elegant atmosphere.