Porsche Rental in Italy
Excellent
Rent a Porsche in Italy
Rent a Porschein Italy and picture yourself embarking on a thrilling journey throughthe scenic landscapes of Southern Italy, where every twist and turnignites the passion for driving your Porsche. This exhilarating routetakes you through the stunning regions of:
· Campania
· Calabria
· Puglia
offering anunforgettable driving experience.
Hire a Porsche911 Carrera 4 GTS in Italy and as you navigate the picturesquecoastal roads or venture into the majestic mountains, the powerful engine ofyour Porsche roars to life, responding eagerly to your commands. Thesmooth asphalt stretches ahead, inviting you to unleash the full potential ofyour sports car. Along the way, you'll be captivated by breathtaking vistas ofazure seas, dramatic cliffs, and charming coastal towns. The combination ofstunning scenery and challenging bends creates an adrenaline-fueled adventure,where every curve is an opportunity to test your driving skills and revel inthe pure joy of performance.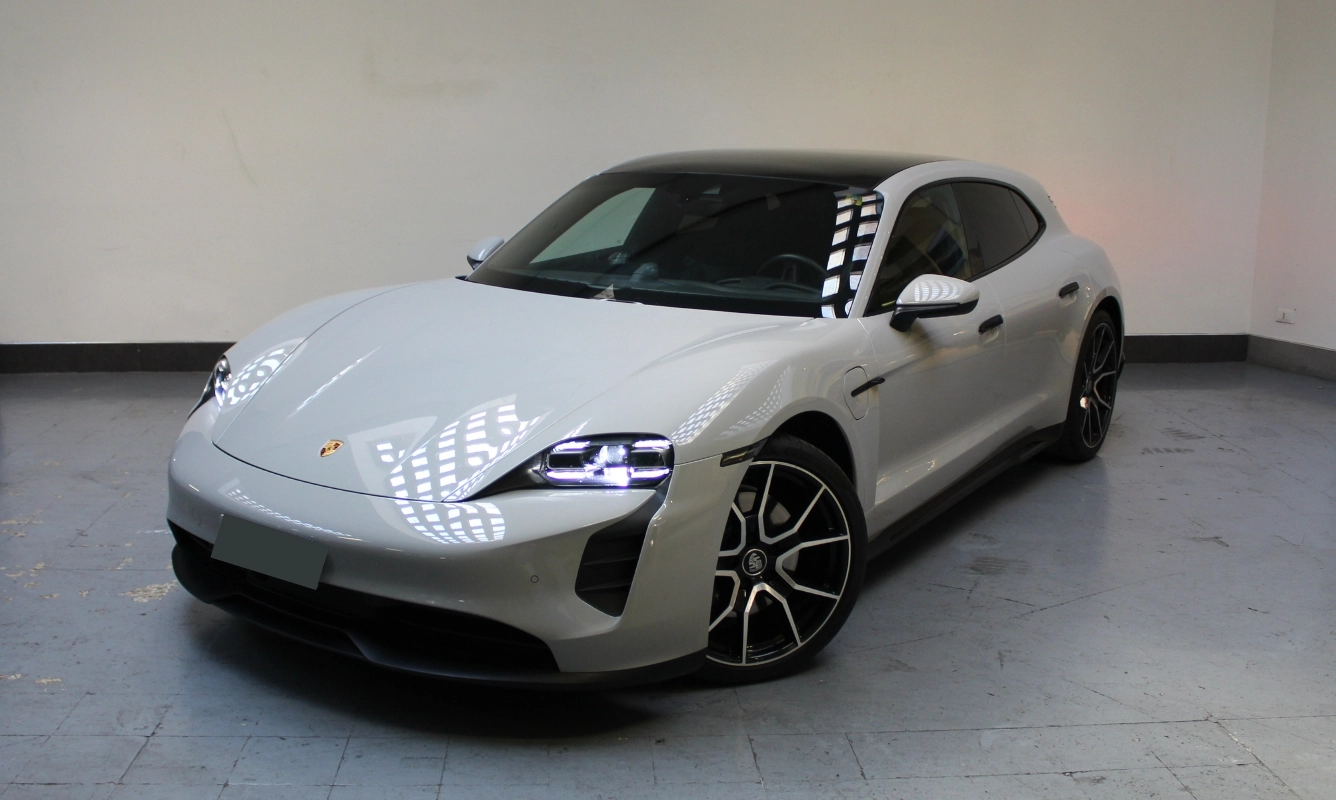 Sport car
Porsche
Taycan Sport Turismo
0107C/PRI
Rome Fiumicino Airport
15/12/2023
Rome Fiumicino Airport
18/12/2023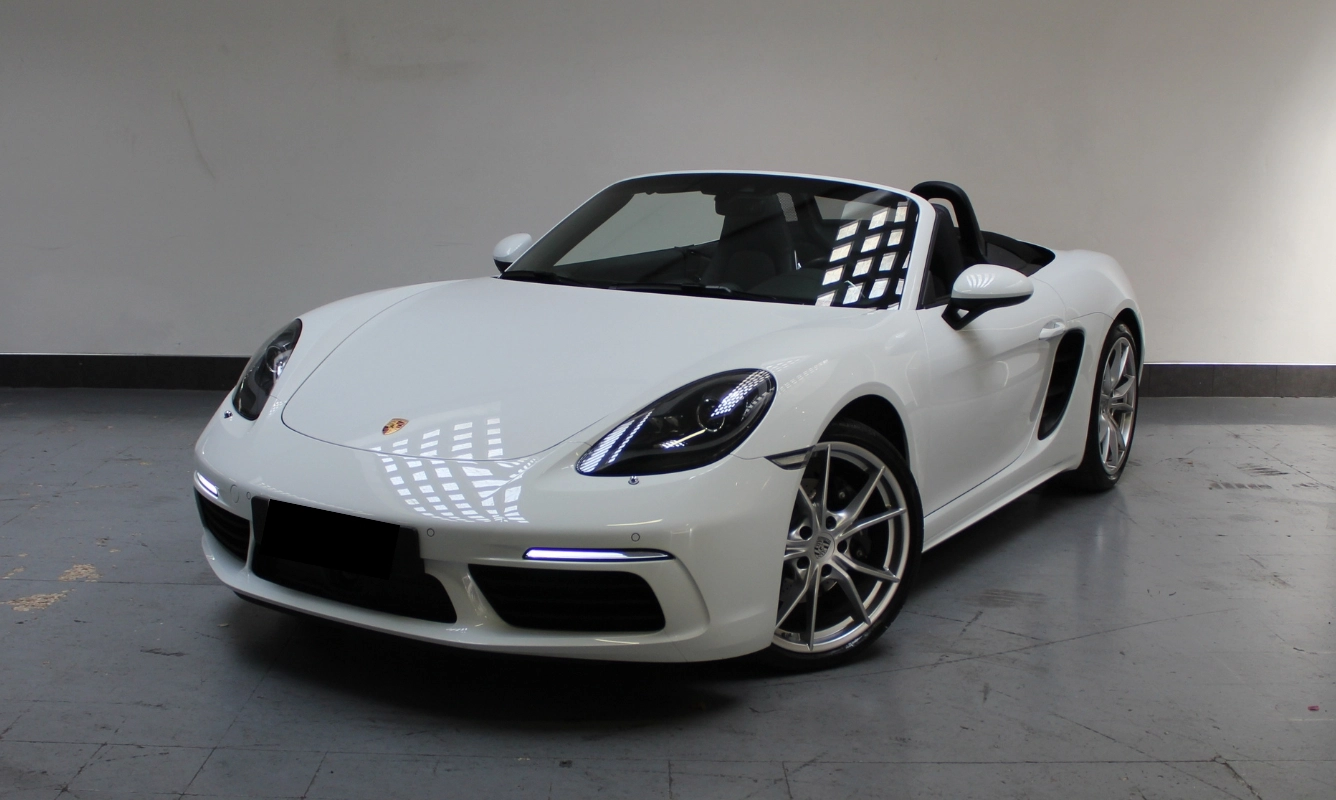 Sport car
Porsche
718 Boxster
01061/PRI
SUV
Porsche
Macan
00EAE/PRI
Orio al Serio Airport
15/12/2023
Orio al Serio Airport
18/12/2023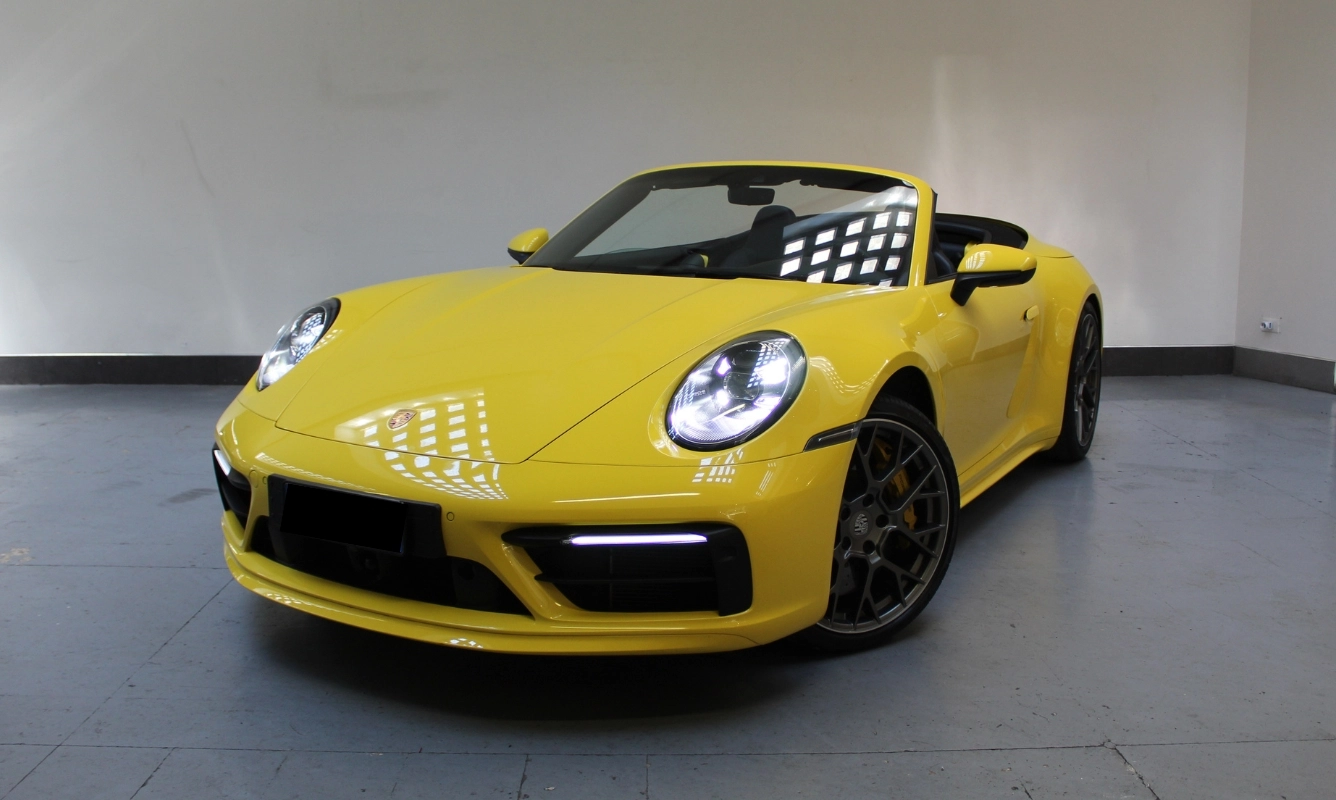 Sport car
Porsche
911 Carrera 992 Cabrio
00F33/PRI
Rome Fiumicino Airport
15/12/2023
Rome Fiumicino Airport
18/12/2023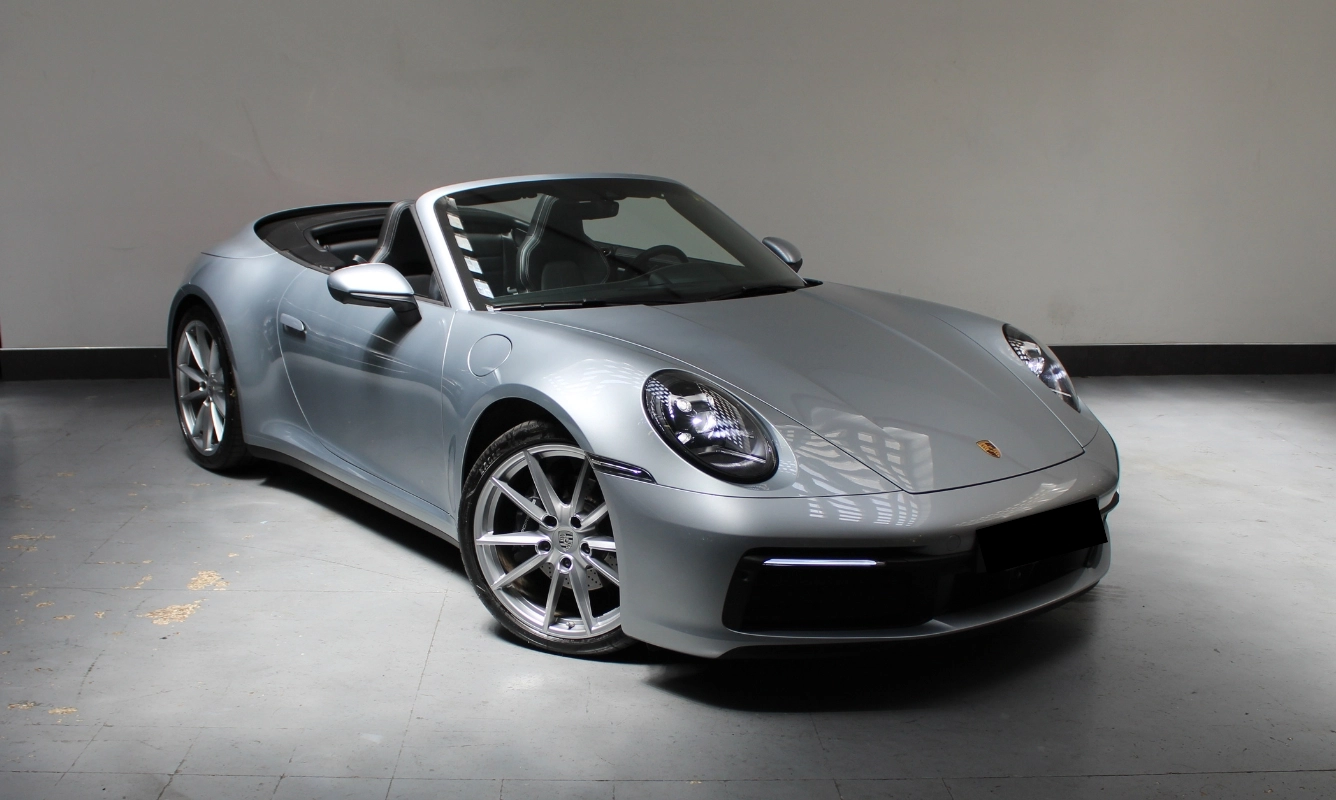 Sport car
Porsche
911 Carrera 992 Cabrio
00F34/PRI
Rome Fiumicino Airport
15/12/2023
Rome Fiumicino Airport
18/12/2023
SUV
Porsche
Cayenne
01118/PRI
Orio al Serio Airport
15/12/2023
Orio al Serio Airport
18/12/2023
Sport car
Porsche
911 992 S Cabrio
0107F/PRI
Sport car
Porsche
911 Carrera 992 Cabrio
00EB7/PRI
Booking with us is hassle-free
Rated 4.8 / 5.0 on
Hire a Porsche in Italy
Porsche Thrills on Strada del Ponale
Hiring a Porschein Italy and driving on the Strada del Ponale is a thrillingexperience that combines the joy of high-performance driving with the beauty ofLake Garda. This scenic road, located in the Trentino Region,follows the western shore of Lake Garda and offers a captivating journeyfor Porsche enthusiasts.
The Stradadel Ponale is renowned for its panoramic views of Lake Garda, withits crystal-clear waters nestled between towering mountains. As you rent aPorsche 992 4S in Italy and navigate the twists and turns ofthis road, you'll be treated to breathtaking vistas at every corner, creating aperfect backdrop for an exhilarating drive. The road itself features a mix oftight curves, tunnels, and open stretches, allowing you to fully experience thedynamic capabilities of your Porsche. The smooth surface andwell-engineered corners make it an ideal route for showcasing the precisionhandling and agility of your sports car.
Sicilian Serpentine: Porsche Bliss in Sicily
Rent a Porschein Italy and unleash it on the roads of Sicily. Brace yourselffor a thrilling driving experience as you navigate the captivating landscapesand winding roads of the largest Mediterranean island. Embarking on thisexhilarating journey, you'll witness the diverse beauty of Sicily, fromthe majestic Mount Etna to the azure waters of the Mediterranean Sea.The roads ahead will test your driving skills and ignite your passion for your PorscheMacan, as you conquer challenging twists, turns, and elevation changes.
Hire a PorscheCayenne in Italy and driving through iconic destinations like
· Palermo
· Catania
· Taormina
you'll immerseyourself in the rich history, vibrant culture, and delicious cuisine thatdefine this remarkable island. Admire the ancient ruins, picturesque coastaltowns, and charming countryside, all while enjoying the thrilling performanceof your Porsche rental. The Sicilian Serpentine offers a blend ofcoastal stretches, mountain passes, and scenic countryside roads, allowing youto appreciate the island's diverse landscapes at every turn. Feel the power andprecision of your Porsche as you carve through the curves, leaving atrail of excitement in your wake.
Visit Italy in your iconic Porsche
Italy offers several iconic roads that are ideal for hiring a Porsche,allowing you to fully appreciate the performance and handling of your sportscar. If you are looking for renting a Porschein Italy to enjoy speeding, do not miss the opportunity to run:
· The Great Dolomite Road thatwinds through the stunning Dolomite Mountains in Northeastern Italy.It features spectacular mountain landscapes, challenging curves, andwell-maintained surfaces, making it an ideal playground for Porschedrivers. The Great Dolomite Road featureswell-maintained surfaces and a series of challenging curves and bends, allowingPorsche enthusiasts to enjoy the dynamic handling and performance oftheir cars. The winding stretches and elevation changes add excitement to thedrive, as you navigate through picturesque mountain passes and panoramic vistas.
Hire a PorschePanamera in Italy and cruise along this scenic route, surrounded bythe majestic peaks of the Dolomites, showcasing their unique rockformations and awe-inspiring beauty. The combination of smooth roads, dramaticmountain scenery, and the exhilarating driving experience makes the GreatDolomite Road a true paradise for Porsche enthusiasts. Embark on ajourney along the Great Dolomite Road while renting a Porsche in Italy,and revel in the sheer joy of driving amidst the breathtaking beauty of the surroundinglandscape—a truly unforgettable experience for Porsche lovers and natureenthusiasts alike.
· Another must-visit spot that isworth visiting when renting a Porsche 992 4S in Italy is Passodel Ghisallo, in the Lombardy region. This road takes you throughthe scenic landscapes of Lake Como and offers sweeping curves andelevation changes. It is famous for its connection to cycling history and is afavorite among driving enthusiasts.
Whether you're a seasoned art lover or simply appreciate the beautyin all its forms, rent a Porsche in Italy to visit the capital ofart, with a rich and diverse cultural heritage that continues to inspire andcaptivate visitors from around the world. Hire a Porsche in Italyand get ready to create memories that will last a lifetime as you push theboundaries of exhilaration in your hired Porsche, exploring the hiddengems and remarkable destinations of this captivating country.