Luxury car rental in Sorrento
Sorrento is a jewel set into the Sorrentine Peninsula with a superb view across the Bay of Naples. it is a charming, photogenic town, a legendary dream place thanks to the mixture of mountains, steep sea cliffs and an astounding Mediterranean landscape, that will strike your heart. It is a perfect mixture of nature and culture and there are loads of reasons to see this amazing town. Due to the many special places along the coastline, renting a luxury car in Sorrento is a guarantee of unforgettable experiences and a pass to the exclusive Sorrentine lifestyle.
We are the only luxury platform that allows online booking
Exclusive provider
Rated 4.8/5.0
Booking with us is hassle-free.
1.CHOOSE
Perform a search and choose between the actual cars available. What you see is what you get, no surprises.
2.RESERVE
Book the car you want and in case of early booking you are free to change your mind until three days before the rental starts and you will get a full refund.
3.ENJOY
The Service Provider will contact you to make the fine tuning of the delivery details. The car will be impeccably delivered to your location on the date and time requested.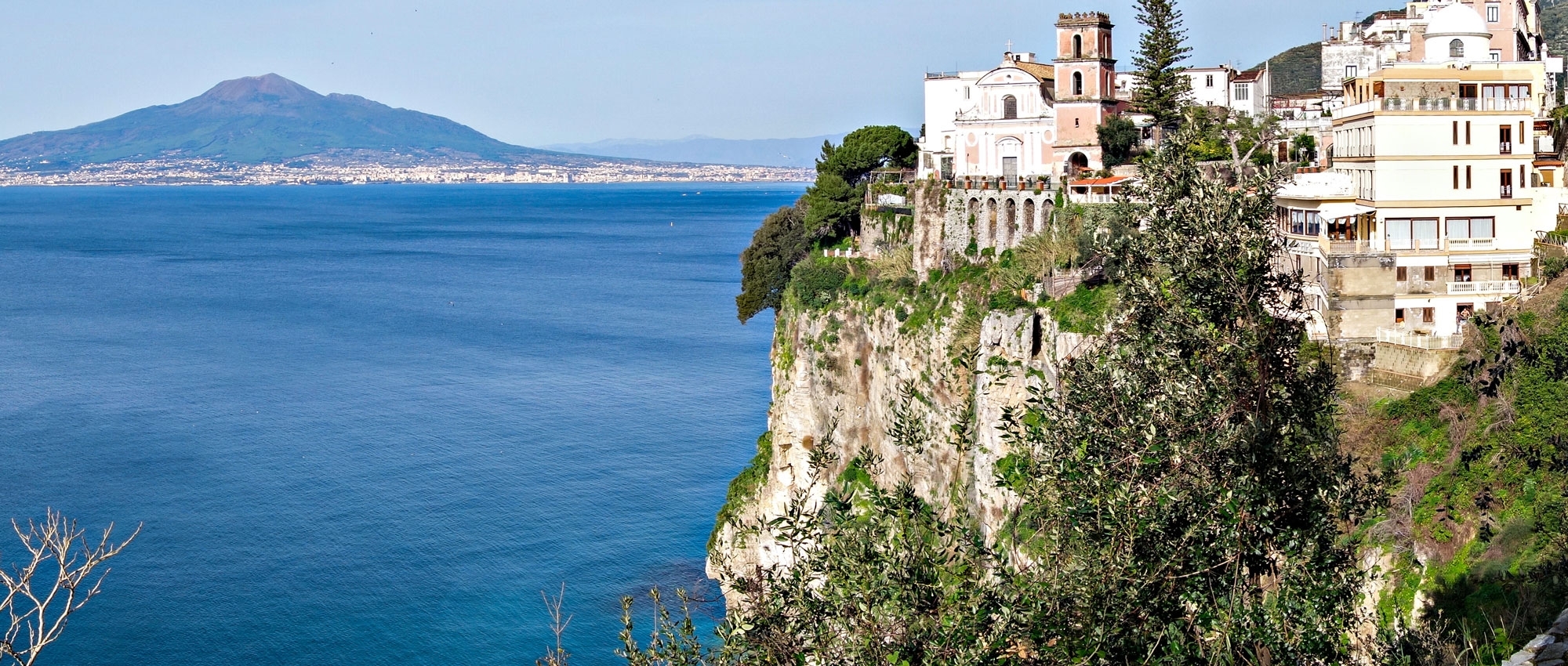 Hire a luxury car in Sorrento
It is an important base to visit the fabulous Amalfi coast, the enchanting islands of Capri or Ischia with the legendary Faraglioni, the beguiling city of Naples with the majestic and fearsome Vesuvio or the unique ruins of Pompei.

Like most of the cities of the Campania region, Sorrento is a burst of colours, scents, flavours and humanity; you can steep into a magical atmosphere, strolling along Corso Italia or Piazza Tasso with the statue of the famous Italian Renaissance Poet, Torquato Tasso or admiring the 14th-century San Francesco church with its cloister or again the famous marina. You can smell the scent of oranges and lemons of the Sorrentine Peninsula or enjoy the view sitting in a cafe and sipping a cup of the very famous Neapolitan coffee.

It is a town that deserves to be visited, the ideal destination for a bliss holiday, because you won't be disappointed. And what about the famous narrow streets of local shops in the old part of the town, just near Piazza Tasso? Simply picturesque! You can't leave this magical land without sampling the typical local lemon liqueur known as Limoncello! There are tons of things to see, you have only to choose! There's no better way to enjoy the magic of Sorrento and its Peninsula than renting an exotic car on driverso and live the coast lifestyle at its fullest!ing Mediterranean landscape, that will strike your heart.