BMW rental in London
Excellent
Enjoy the experience of renting a BMW in London in a quick and simple way with Driverso. It only takes a few clicks to hire a luxury BMW with Driverso. You will have the chance to browse hundreds of cars and check their price and availability real-time. Driverso offers the highest standard of service and an unbeatable rental experience.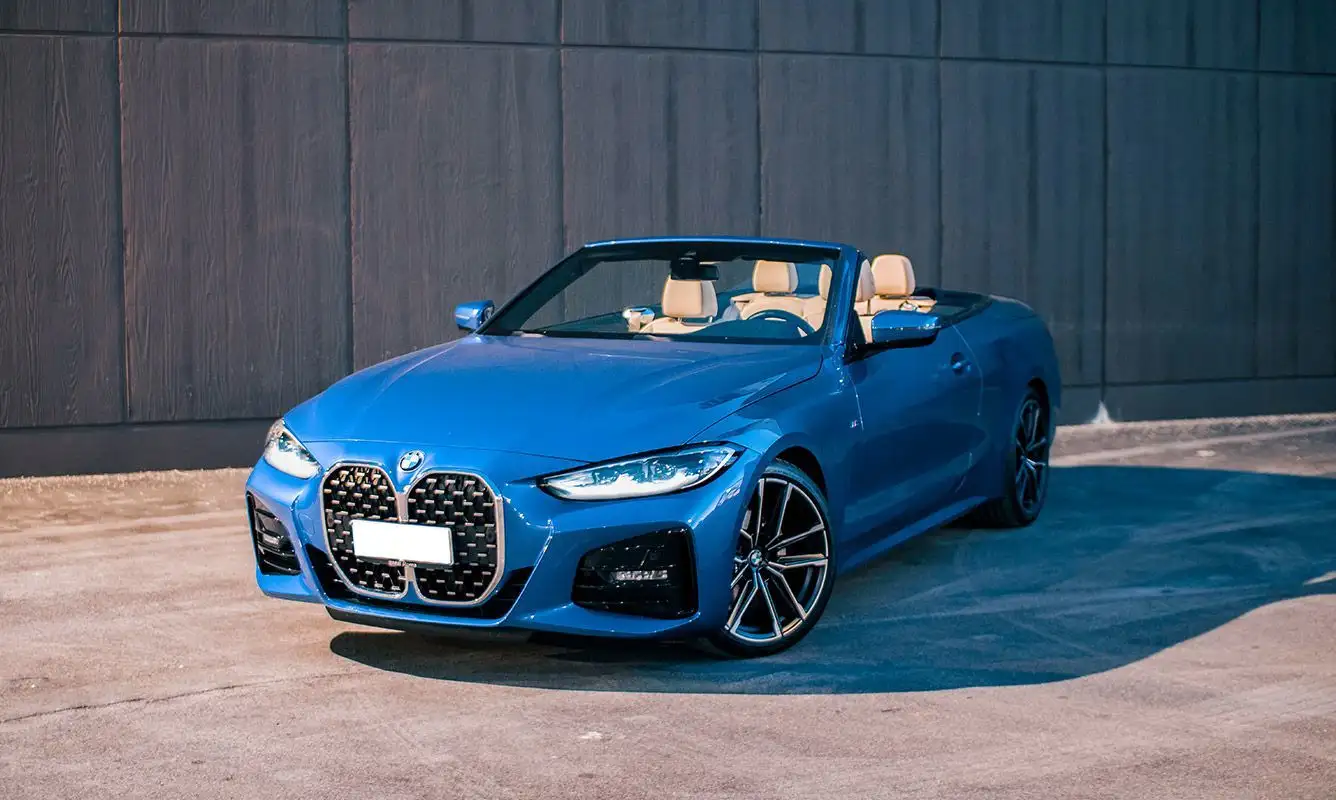 Convertible
BMW
Serie 4 Cabrio
00F74/RSS
Booking with us is hassle-free
Rated 4.8 / 5.0 on
Rent BMW in London
Pick your favourite BMW to rent among the newest models from the most prestigious brands, then select your pick-up and drop-off locations. One of Driverso professional drivers will bring the car to you everywhere in Europe and will collect the car anywhere you decide, no matter the distance from the locations. With Driverso you will be free to enjoy your trip to Europe in total comfort. Let's say you need to hire a prestige car in Paris and want to drive through France and Italy all the way to Sicily, then drop-off the car there at the end of your exciting journey. You can do it with Driverso.

We bring and collect our cars according to our clients' needs. Airports, hotels, private houses and villas, points of interest etc. There's no place in Europe Driverso won't serve. You need to rent an exotic car in Barcelona and explore some of the most enchanting routes in Europe to get to Vienna? Just get your luggage ready and be prepared for a hassle-free experience. We will bring the car at your doorstep in the city center of Barcelona and we will then meet you again in Vienna. There's just plenty of things to see in Europe and loads of roads you don't want to miss. We want you to get the most out of your journey, without worrying about queues at the car rental desk, annoying transport connections, uncomfortable trips from leg to leg. It's also worth to mention that our professional assistance will be happy to assist you throughout all your rental, from the moment you book the car until the end of your driving experience. We will always be at hand, via mail, Whatsapp, phone call. Try our unforgettable luxury car rental service and you will need no other solutions for your next trips in Europe, we are sure. The cars you see on the website are the same we deliver. You get the exact model you choose on our site. If you're looking for a BMW to hire in London or a sportscar or a SUV or a convertible car, Driverso is your perfect option.